Spartans dominate Maryland, earn first Big Ten victory with 3-0 sweep
EAST LANSING, Mich. – Michigan State returned home Saturday night for its Big Ten home opener against Maryland. The Spartans needed a statement win after being swept by Penn State earlier this week, and they got it. They pulled off a sweep of their own, 25-17, 25-18, 25-19 over the Terrapins to improve to 1-1 in Big Ten play and 10-2 overall.
The Spartans dominated early in the first set. They opened on a 7-1 run that forced a very quick Maryland timeout. Rebecka Poljan began the match lights out, assisting on two blocks and notching three kills. MSU notably out-blocked the Terrapins early on, recording three blocks compared to none for Maryland. 
The Terrapins could not get themselves back into the match, as they were simply outhit by the Spartans. The gap never shrunk below six as the Spartans cruised to an easy 25-17 set win.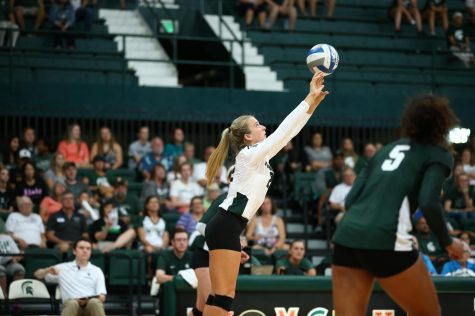 "We didn't like the taste in our mouth after the Penn State game," head coach Cathy George said. "We wanted to be better."
MSU again had an early hot start in the second set, running the score up to 8-2 on a Meredith Norris kill from near the backline. The Spartans continued to play nearly error-free, daring the Terrapins to beat them with their hitting. That was a dare the Terrapins weren't willing to take, as they continued to play sloppy. 
MSU gained a five-point lead after a service error and attack error from the Terrapins, then pushed it to six on Ranielle Jones' service error. They maintained that lead through the middle of the set as Maryland continued to put itself in a deeper and deeper hole with errors. 
After MSU made the lead 20-13 on a hard strike from Poljan down the right boundary, the outcome was clear again. Poljan made an outstanding no-look kill to lead to the set point, another Maryland error. MSU earned a 2-0 lead with its 25-18 set victory.
"We were very consistent through all our sets," said Poljan. "That's the learning that we'll take away."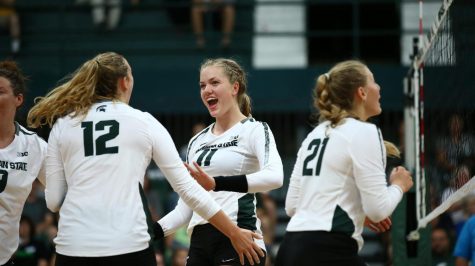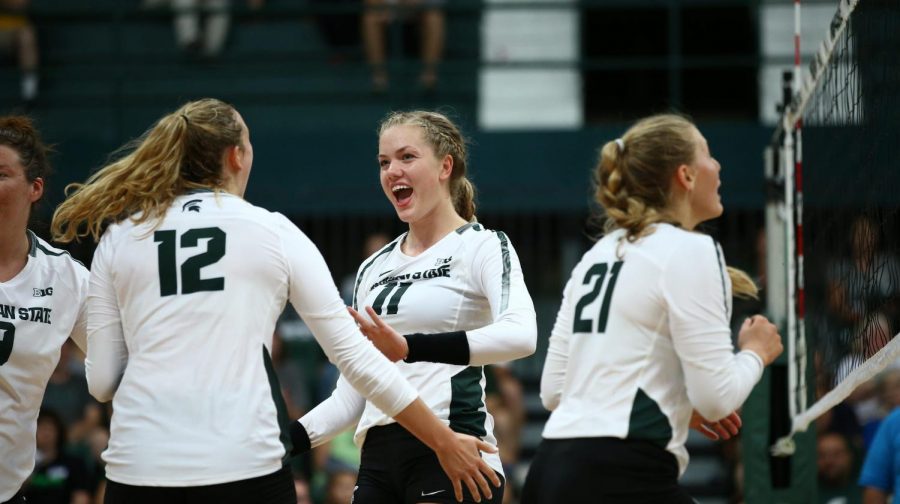 The third set started with the teams looking evenly matched for the first time all night as Maryland hit a 3-0 run to tie the set at five. MSU responded with a 4-0 run to push the lead to 9-5 capped off by an Elena Shklyar ace. The Terrapins narrowed the lead to two, and it stayed there for some time as both sides traded points. 
Norris took the Spartans out of the stalemate with a beautiful kill down the right boundary. That gave the Spartans another spark, as they soon ripped off another 3-0 run that gave them a 19-15 lead, forcing a timeout from Maryland.
MSU recorded another 4-0 run shortly after the timeout to make the lead 23-16. Though Maryland took two of the next three points, a service error gave MSU the third set and the match, 25-19.
"We rallied, worked hard, and got a W," said sophomore middle blocker Naya Gros, who led the Spartans with 10 kills.
George was pleased as well.
"I thought there were improvements in every area of the game," she said. "Our middles played especially well and it opened up things for us."
The Spartans will have a few days to rest before they travel to Columbus, Ohio to face Ohio State on Oct. 4.
Contact Ian Drummond at [email protected] Follow him on Twitter at @idrumma.
About the Writer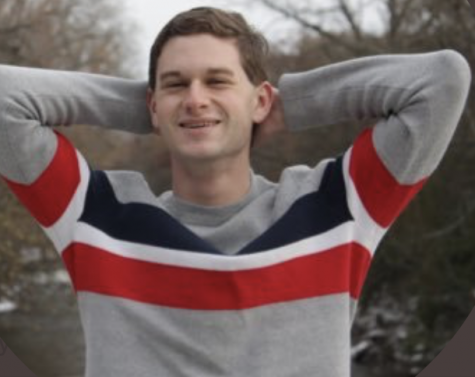 Ian Drummond, Volleyball Beat Reporter
Ian is a senior economics major who covers volleyball for Impact 89FM. He has also previously covered women's basketball and baseball at Michigan State.