Following Final Four run, Spartans now emerge as completely different team
Trent Balley, Men's Basketball Beat Reporter
September 28, 2019
EAST LANSING, Mich – The Michigan State men's basketball team held its first practice with media availability on Tuesday, and it was quite a big deal. Everybody wants to know how coach Tom Izzo's Final Four team from a season ago will respond in 2019-20. 
But with faces like Matt McQuaid and Kenny Goins graduating and Nick Ward moving on to professional ball, the team makeup is looking different already. 
Izzo had lots to say on Tuesday about his rotation, depth and leadership on the squad. Here are the four biggest takeaways from Izzo's pre-practice comments.
Spreading the wealth
Every great college basketball team has one thing in common: depth. It's more than essential to have your best guys fresh for the final minutes of the game, but the science of keeping the game in check until then is what gets really difficult.
Last season, Izzo relied heavily on his star players to carry the load, especially with Joshua Langford going down with a knee injury just 13 games into the season. Point guard Cassius Winston played a monstrous 33.5 minutes per game, with seniors Matt McQuaid and Kenny Goins each playing over 30 minutes as well. 
This season, Izzo looks to spread the wealth a little bit more.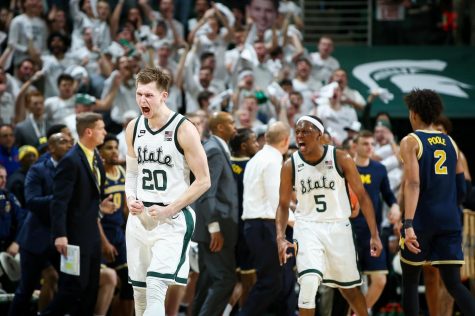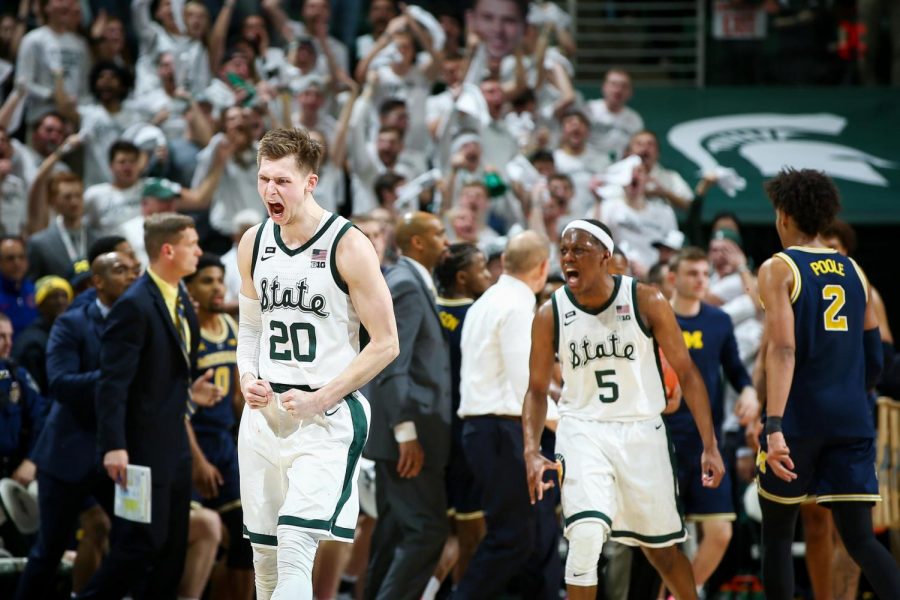 "It's not the amount of minutes you play, it's the duration of them," Izzo said. "You're not going to see anybody playing 35 minutes a game this year, I hope."
Hero ball works in tight spots, but it's not a sustainable formula for winning, as Izzo pointed out in regards to the Final Four loss to Texas Tech.
"There's no question as I watch that Texas Tech game over and over that Cassius played too many minutes," Izzo said. 
Winston did play all 40 minutes of the contest.
It will be interesting to see who Izzo puts on the court early in the season, and how that rotation will evolve in March, and hopefully, April. Regardless, he'll be looking to go eight or nine players deep.
Winston is the leader
It's no surprise that Winston is receiving player of the year nods before the season has even kicked off. The star floor general averaged 18.8 points and 7.5 assists in 2018-19, earning him Big Ten Player of the Year and second-team All-American honors. 
When asked about the leadership on his team, Izzo was highly complimentary of his senior point guard.
"He's one of our captains and he's going to be an important cog because he has the experience," Izzo said.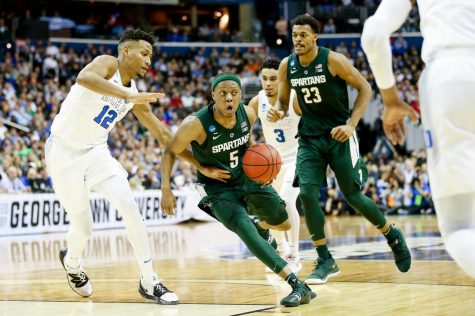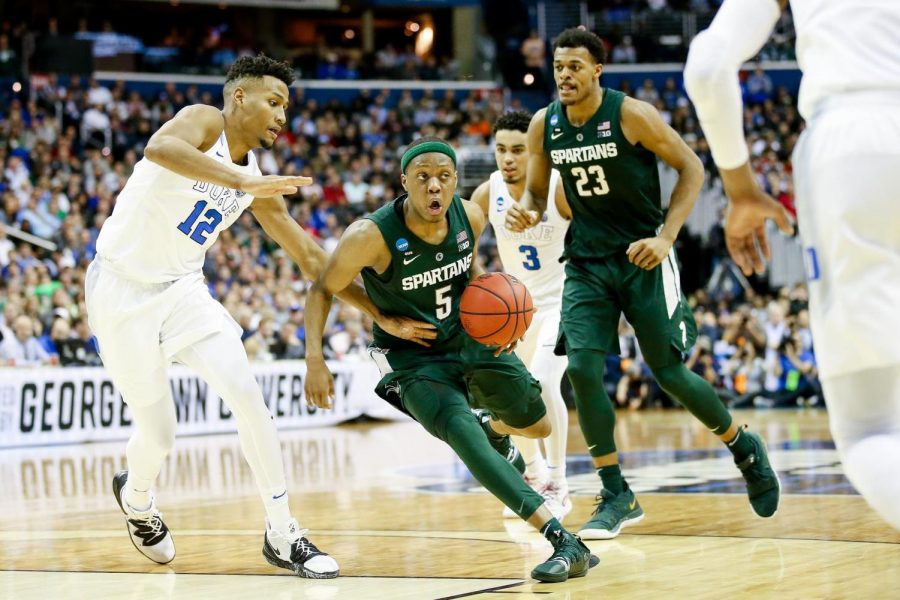 Winston has now been in the NCAA tournament all three of his seasons at Michigan State, the most recent obviously being a Final Four run last spring. Some of his tournament wins have come against respected programs like Miami, LSU and of course No. 1 overall NBA draft pick Zion Williamson's Duke Blue Devils.
In short, Winston is no stranger to big games and big moments.
"I don't think the pressure will get him," Izzo said. "That's just the way the kid is."
Langford, Ahrens ready to roll
The biggest blow to the Spartans last season by far was the early-season knee injury to starting swingman Joshua Langford, who was averaging 15 points per game before going down.
Now, Izzo is excited to have his guy back on both ends of the floor.
"I think he'll be a big key because he's a two-way player that can play offense and play defense," Izzo said. "He was playing some of his best basketball before he went down."
This is not to say that Langford will pick up right where he left off. Despite the ambition to get his strength back overnight, Izzo knows that Langford's progression will perhaps require an in-season crash course.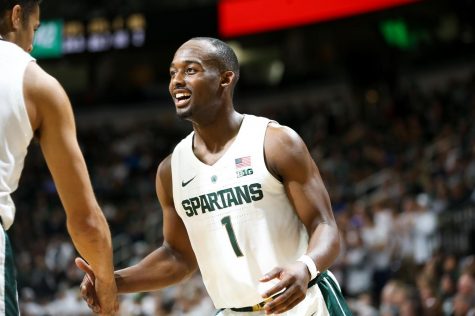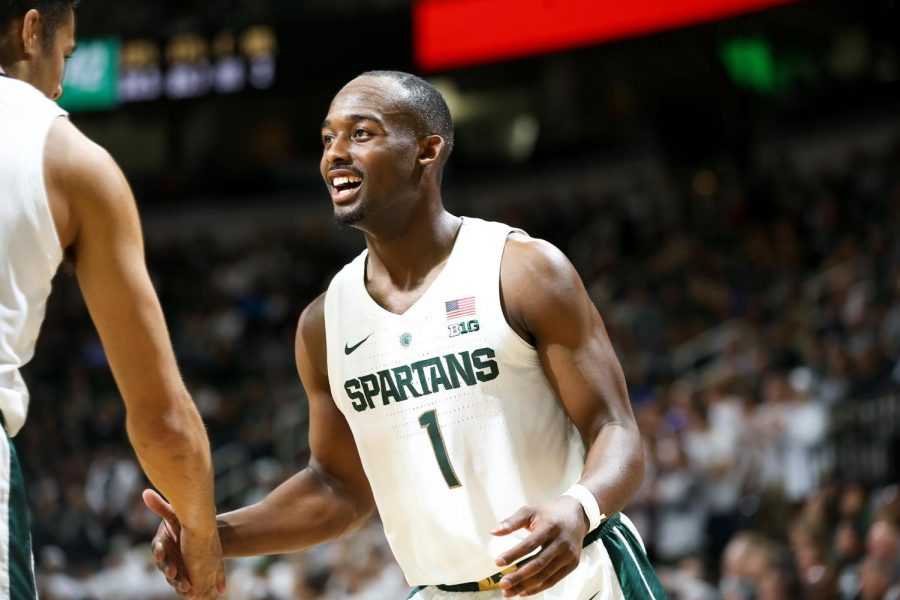 "I don't think we're going to see the real Josh Langford in October, November… maybe even December," Izzo said. "But I think as he grows he'll get better and better and that'll be critical."
The other major injury that the Spartans suffered was to Kyle Ahrens, who suffered a left foot injury in the Big Ten Tournament championship game against rival Michigan. Ahrens was sidelined for the rest of the Spartans' comeback win and the NCAA tournament run as well. His coach is looking forward to having him back alongside Langford, citing Ahrens' offseason progression as a big plus.
"He's shot the ball incredibly well, and he is right now probably our second best athlete to Aaron (Henry) … I think he brings another dimension to that group."
Power forward minutes are wide open
As things stand now, Winston will undoubtedly start at point guard, as well as Xavier Tillman at center. Langford may or may not start initially, but Ahrens and Henry are more than capable of starting on the wings. The question is the power forward spot.
Michigan State fans were ecstatic when 6-foot-9 stretch four Joey Hauser transferred from Marquette. He averaged just under 10 points on 42.5% shooting from 3-point range for the Golden Eagles in 2018-19, a No. 5 seed in the NCAA tournament.
However, now his eligibility is looking bleak, as coach Izzo and company are becoming less optimistic as time rolls on.
"There was a petition sent in, as there is for every kid who transfers," Izzo said of the situation. "We're still awaiting some decisions on it but as I've said before, I think that is a long shot."
Now, the position and its rotational minutes thereof seem up for grabs. As Izzo pointed out, there are some "candidates," the two most prominent being sophomores Thomas Kithier and Marcus Bingham Jr.
"I can't say I know right now," Izzo said. "I don't know how they'll play in the heat of the battle. None of them have played a lot, probably Kithier has played the most. Bingham has had a pretty good summer, he's made some progress."
With a tough schedule early on, the Spartans will need to have a relatively solid rotation set early on. They take on Kentucky, Virginia Tech and Duke all before Christmas. 
At the very least, Izzo will be able to put three wings on the floor and run the lion's share of the post plays for Tillman until a sustainable power forward option emerges. It will be interesting to see this competition for the spot play out.
Contact Trent Balley at [email protected] Follow him on Twitter at @tbal91.