What's on air?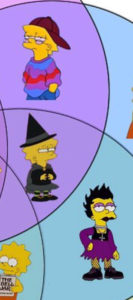 Impact 89 FM is the only Indie/ Alternative Station in Mid-Michigan.
What does Impact 89fm play? In a word: indie. Unfortunately in reality it's a bit more complicated than that. The Impact sound is changing and evolving as the college radio scene changes and evolves. When the scene was full of smelly white guys with guitars, that was what we primarily played. We still have some relics of the past spinning at our station, but we are adding new stuff every week. These days more indie has influences from electronic, hip-hop, and R&B. Our sound reflects these changes while still respecting our roots.
Follow us on Spotify and listen to our weekly playlists created by our content team & each of our specialty shows!