Previewing Michigan State's series against Ohio State
EAST LANSING — Michigan State volleyball starts its home schedule with two matches against Ohio State on Sunday, Jan. 31 and Monday, Feb. 1. The Spartans (0-2) are looking for their first win of the season after dropping the first two-game series to No. 7 Minnesota (2-0). Below, I'll break down Michigan State's keys to the matchup:
Keep Emily Londot, Jenaisya Moore and Gabby Gonzales in check
Against Minnesota, Michigan State was gashed by Stephanie Samedy and Adanna Rollins, Minnesota's talented outside hitters. Though Ohio State's primary outside hitters are not threats on the same level of Samedy and Rollins, Ohio State used small lineups with three or four outside hitters against Maryland. For the Spartans, who are often strongest in the middle, they'll need to move quickly to keep up.
Maintain the Cullen-Franklin connection
Freshmen Celia Cullen and Sarah Franklin were the story of the weekend for the Spartans. Franklin immediately slotted in as the team's best outside hitter and Cullen as the best setter. Most importantly, they also had a strong connection between them that led to double-digit kills from Franklin in both Minnesota matches. 
Control and defend serves
Last year, Maryland was one of the worst teams in the conference at serve-receive. This year, they look no different, and in their series last weekend Ohio State scored 22 aces on the Terrapins. Michigan State only allowed eight aces to Minnesota, but the Spartans often gave them up in the middle of comebacks from Minnesota. Meanwhile, Maryland scored 11 aces themselves on the Buckeyes. If the Spartans look the way they did against Minnesota on the serve, they will have a huge advantage over this Ohio State team.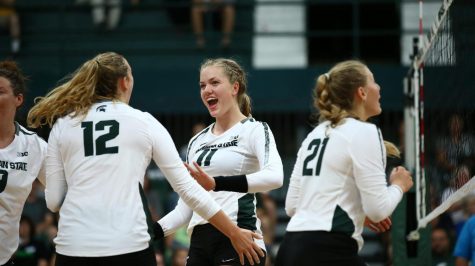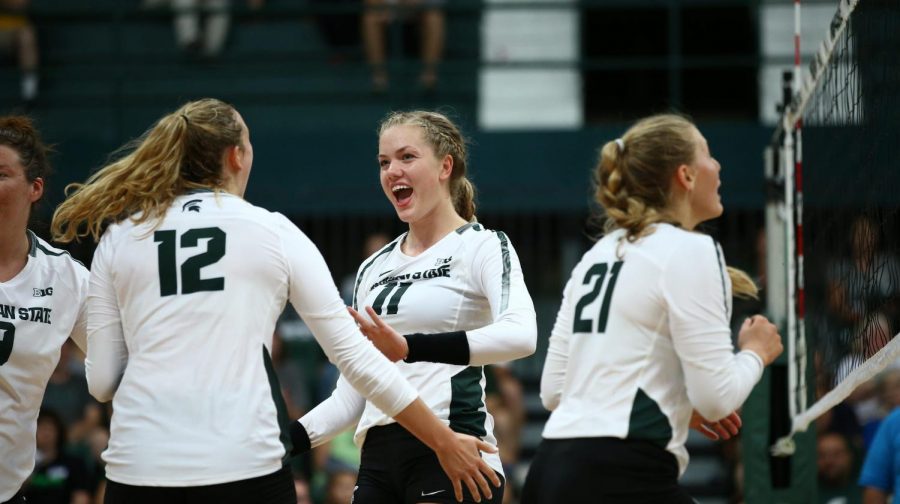 The Spartans play Ohio State at 4 p.m. Jan. 31 and 4 p.m. Feb. 1. The Jan. 31 game has been picked up for TV by the Big Ten Network, while the Feb. 1 game will be available on its online streaming service, BTN+.
Follow Ian Drummond on Twitter @idrumma.