Watts leads Spartans past Detroit
EAST LANSING – The No. 8 Michigan State Spartans escaped a near upset against Detroit Mercy and won by a final score of 83-76 Friday evening. The Titans played fearless and were in the game until the end. 
Josh Langford was held out of Friday's game with knee soreness and Gabe Brown took his place in the starting lineup. His impact was felt right away as he hit a 3-pointer to get things going. 
 Although Langford was not on the floor, he made sure he was helping his team as he was standing on the bench and leading chants to try to inject energy into his teammates. No fans in the stands takes away a large advantage for MSU and the team realizes it. 
"The bench has to be there," forward Aaron Henry said.
MSU came off a huge win over Duke just days ago and this game had the makings of a hangover game early and often. After shooting just 32% percent from the field, 25% from three and turning the ball over 11 times, the Spartans played Detroit Mercy to a 35-35 tie to end the first half.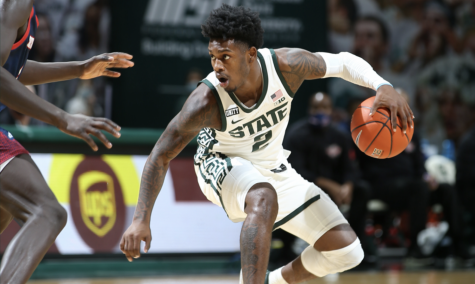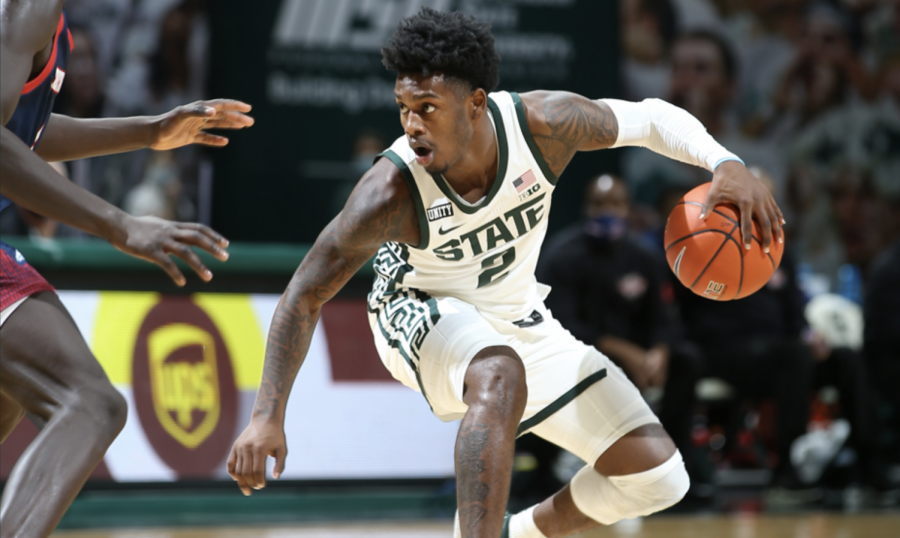 Out of the half, Joey Hauser scored a quick seven points on 3-for-3 shooting, including a three. MSU seemed to have found its groove, but the Spartans were unable to pull away. Matt Johnson was able to counter the punch from Hauser with three 3-pointers of his own out of the break.
 Detroit had multiple leads in the second half and played confident. Izzo called Friday's contest a "trap game," and it had the makings of just that until the very end. 
Rocket Watts carried the load on offense scoring 23 points on 8-for-14 shooting with four rebounds and four assists.
"That was the best I've seen (Watts) play." Izzo said. "Ever."
In a spot start, Brown was solid on offense and made big shots to help close the game out. He had 16 points and made two corner threes in the final three minutes. 
"I'm happy to see him (Brown) shoot better," Izzo said.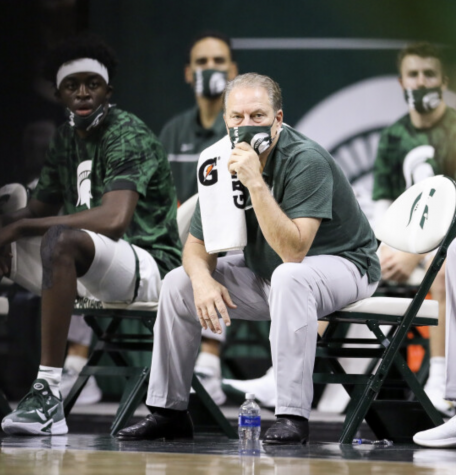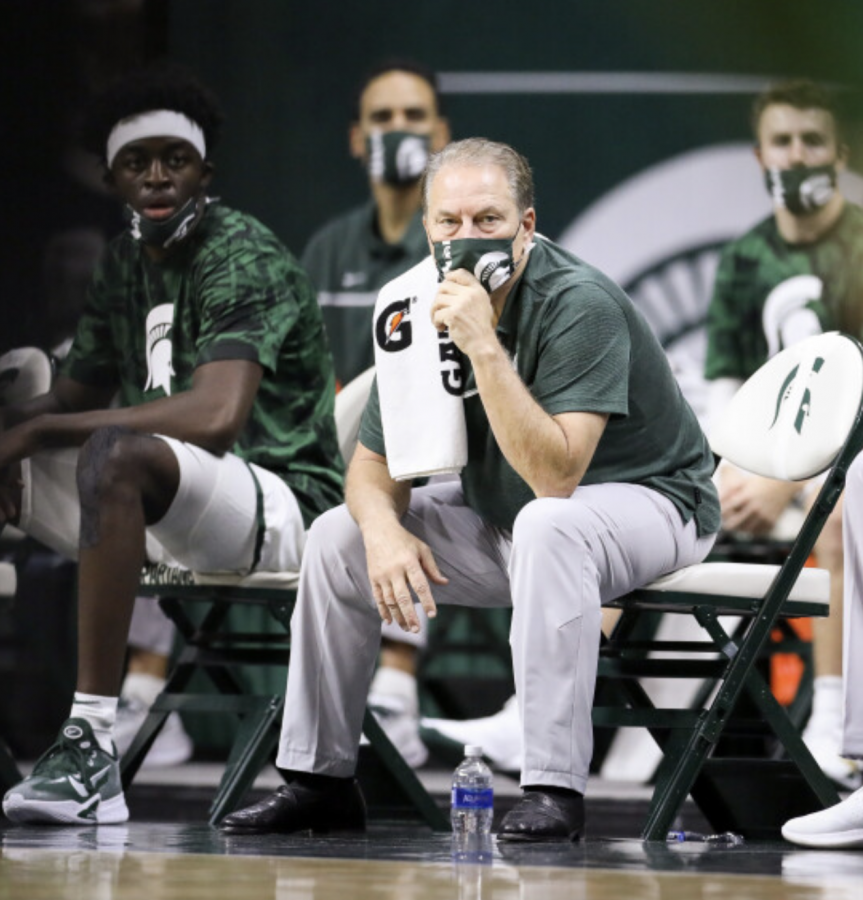 Junior guard Antoine Davis of the Titans was a problem for the Spartans the entire game, scoring 24 points and only sitting for two minutes all night. He played extremely well while dealing with foul trouble and going against a great perimeter defender in Watts.
Izzo played with different lineup combinations in the absence of Langford. Watts and Foster Loyer got some minutes on the floor together and freshman A.J. Hoggard played a total of 19 minutes.
 Hoggard showed flashes of great vision and playmaking ability in his time on the court and even had the highest plus/minus of any Spartan in the first half. Izzo mentioned postgame that he hopes to get Hoggard more minutes as the season progresses to take some of the strain off Langford.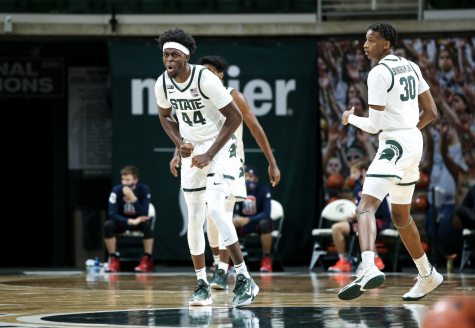 Another spark for the Spartans came from sophomore forward Julius Marble. It was the second game in a row that Marble was able to contribute off the bench in clutch situations. He went for nine points including an and-one that seemed to bring the bench to life late in the second half.
MSU has a quick turnaround and will play Western Michigan on Sunday before traveling to Virginia to take on the No. 15 Cavaliers on Wednesday.
Follow Liam Jackson on Twitter @Liamjackson1525.