Balley: Here's what the Lions should do in round one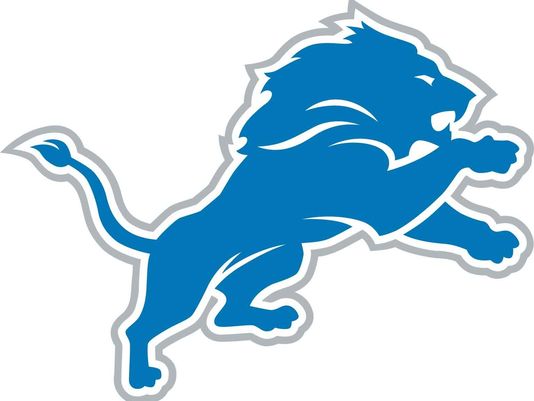 It's draft day. 
All around the nation, NFL general managers are stationed in their homes getting their computers (and several backup computers, I presume) ready for the first round of the 2020 NFL Draft. And somewhere among them is Detroit Lions' Bob Quinn.
Whether it be offensive tackle Taylor Decker or center/guard Frank Ragnow in the first round, or steals in later rounds like wide receiver Kenny Golladay and defensive end Da'Shawn Hand, Quinn has showcased his ability to draft well.
The jury is still out on 2019 eighth overall selection, tight end T.J. Hockenson, but he surely showed flashes of future dominance last season (i.e. week one vs. the Arizona Cardinals: six receptions, 131 yards and a touchdown). 
With all of that aside, this draft is monumental for Quinn and the Lions. In coach Matt Patricia's two seasons at the helm, Detroit has placed last in the NFC North twice and won a total of nine games. 
What does that mean? It means that it matters not how well you draft or coach at this point (the latter of which has been much worse), the Lions need to win NOW. This season. Quinn and Patricia are seemingly attached at the hip, and this is shaping up to be their final chance to prove their philosophy can win football games.
Between having a fourth-place schedule, a (hopefully) 100% healthy Matthew Stafford under center and another solid draft, the Lions could (dare I say it) very well turn the tide.
The Lions hold the third overall selection on Thursday night. We've heard everything from cornerback Jeffrey Okudah to quarterback Tua Tagovailoa to the Lions trading back. There's options, no doubt, but there's also potential to mess this up big time.
Here are my answers to some frequently asked questions surrounding the aforementioned first-round options for Detroit.
Should the Lions trade back?
Absolutely, unequivocally, yes. Unless Ohio State's monster edge rusher Chase Young falls into the Lions' lap (more on that later), no other player on the Lions' board is worth the third overall selection.
Alabama's Tagovailoa, however, is. And teams will pay a pretty penny to select him. It seems like ever since the draft order has been set, we've heard rumors that the Miami Dolphins, who hold picks No. 5, 18 and 26, could make a deal with the Lions to move up. Said deal would probably include a swap of the third and fifth picks as well as one more first rounder to the Lions.
If that doesn't happen, another team with potential quarterback needs is the Los Angeles Chargers. After parting ways with longtime starter Philip Rivers, the Chargers have Tyrod Taylor as their probable week one starter. However, with only one first-round pick, the Chargers don't possess the high-octane assets that their South Beach friends do.
The Lions don't seem married to any particular prospect at this point, and certainly none of them are worth the third overall pick when other teams would pay a high price to trade places. If Young isn't available at three, the Lions need to move back, preferably to five. The odds of Okudah or Isaiah Simmons being available there are pretty favorable.
So, who SHOULD the Lions pick?
The first step is trading back, as I just laid out.
Once that's done (and even if it isn't done), the Lions essentially have three options, and they're all on the defensive side of the ball. That's step two, the Lions MUST go defense. Why? Because the Lions were dead last in defense in 2019. Some of that has to do with a horrendously slow and conservative scheme, and some of it naturally has to do with certain players not performing.
Regardless, the Lions already look completely different on defense given the retirement of defensive tackle Damon "Snacks" Harrison and dealing of cornerback Darius Slay, coupled with numerous free agent signings like linebacker Jamie Collins and cornerback Desmond Trufant. 
Also, in the eight games Stafford was able to play in 2019, he threw for 2,499 yards and 19 touchdowns. If he were to replicate that in the eight games he missed, he would have finished the season as second in the NFL in passing yards and first in passing touchdowns, both of which ranking higher than MVP Lamar Jackson. Not bad.
To pile on, despite working with backup quarterbacks Jeff Driskel and David Blough for the back half of the three-win season, offensive coordinator Darrell Bevell was able to conjure up the 10th best passing offense for the Lions. The bottom line is the defense needs to be better than 32nd. If it's not, the Lions will be right back in the top five next offseason.
With all of that being said, let's talk about the three options: cornerback Jeffrey Okudah, linebacker/safety Isaiah Simmons and defensive tackle Derrick Brown.
First and foremost, Okudah, the shutdown cornerback from Ohio State. Stud? Of course. Okudah led a fantastic Buckeyes secondary that allowed just 12 touchdowns on 29 opponent red zone trips in 2019. Surely the Lions could use this, especially given the departing of Slay. At 6-foot-1 and 205 pounds, Okudah is a smidge bigger than Slay (6-foot, 190 pounds), and size is something that Patricia values across all facets of his defense.
My general belief, however, is that cornerbacks don't change life on defense. A good pass rush does. As the Lions faithful saw all season long in 2019, it doesn't matter how many Pro Bowl-caliber players you have in that secondary if the quarterback has all day to throw the ball. Even the average to below average quarterbacks like Derek Carr, Mitchell Trubisky and Jameis Winston had their way all season long with Detroit. 
It all starts with the front seven and the pass rush. Okudah wouldn't be a bad selection by any means, as the Lions do have a need for him, but they also do have depth that they believe in at the position. The Trufant signing paired with Justin Coleman's impressive 2019 season gives me reason to trust the Lions' corners to bend but not break. Shutdown corners are a novelty, not a necessity.
Second, we have ball-hawking linebacker/safety Isaiah Simmons out of Clemson. At 6-foot-4 and nearly 240 pounds, we have another big prospect. Simmons, I believe, is the smartest choice for Quinn.
I know the Lions are swimming in linebacker depth. Jarrad Davis, Jahlani Tavai and Christian Jones all played significant snaps for Detroit last season, and the Lions also added Elijah Lee and Reggie Ragland in free agency. 
But we have to think: what were the Lions all-time horrendous at doing last season? Getting pressure on the quarterback. Not only is Simmons a gifted pass rusher, he's versatile enough to the point where he can move almost anywhere from outside to inside linebacker, to safety and even to the edge of the defensive line. This would be a two-fold benefit for Detroit, as it will take pressure off of Davis, who has taken some flak from impatient fans. With Simmons in the mix, Davis will be turned loose to run wild up the middle. He's at his best when his primary focus is the quarterback and running back.
Thirdly and finally we have Derrick Brown, the defensive tackle from Auburn. This would be my last choice of the three given, though if the Lions find themselves in a scenario where they trade back out of the top five, Brown is the most likely to be available.
What would Detroit get in Brown? They'd get a difference maker, a hard worker, and a potential day one starter. At 6-foot-5 and 318 pounds, the young Brown would undoubtedly be quicker on the count than the beaten-down version of Harrison that the Lions got in 2019. With A'Shawn Robinson now out of the fold as well, the Lions are in need of depth on the defensive line. Not only could Brown provide that instantly, he could wreak some real havoc if he's lining up next to Trey Flowers and underrated talents like Romeo Okwara and newly-signed Danny Shelton.
All in all, I think Simmons is the best value for what the Lions need. At this point, however, all of these prospects look like can't-miss guys. Shoot, Quinn may need to just close his eyes, pick one and hope he pans out in Patricia's scheme.
Should the Lions draft a quarterback?
Not in the first round, absolutely not. 
The rumors have since quieted significantly, but for a while we heard that the Lions may stay put and draft Tagovailoa at third overall as an heir to the Stafford throne. While I believe that Tagovailoa will succeed at the pro level, what's his biggest red flag? It's the same red flag that Stafford faces as of late: injury concerns. 
Why replace Stafford, who as I laid out earlier, was playing at an MVP level before his injury in 2019? That's not hyperbole, go check the numbers. Sure, Tagovailoa or any other young prospect could be a "smarter" investment for the future, but the Lions' window is not the future. The Lions' window is now.
Quinn and the organization should be focused on giving Stafford the best chance to succeed by surrounding him with a competent defense and the protection necessary to throw to his outstanding wide receiver tandem of Kenny Golladay and Marvin Jones. They shouldn't be prematurely ending the Stafford era because of one season-ending injury. Before that, Stafford hadn't missed a start in almost a full decade.
To remind everyone, the Lions need to make the playoffs in 2020 or Quinn and Patricia will lose their jobs. I think Quinn understands this, he feels that pressure, and he will choose a player who can add to what the Lions already have going. Choosing a new quarterback is like hitting reset, and Quinn doesn't have that long of a leash at this point.
I could see the Lions picking a quarterback in a later round, because the fact of the matter is they will need to replace Stafford at SOME point. But trying to do it in the first round of this draft would be a losing move.
Could Chase Young fall to the Lions at No. 3?
Lions fans are salivating at the simple thought of Young wearing Honolulu blue and silver in 2020. While not probable, there indeed is a roadmap for this to happen.
I mentioned earlier that the only reason I believe the Lions should not trade back from the third overall pick is if Young is available. Quinn should sit on his hands until he's on the clock, just to be safe.
All reports have the Cincinnati Bengals locked into 2019 Heisman Trophy winner Joe Burrow, as they should be. The only other team in the Lions' way then becomes the Washington Redskins, who have a sneakily intriguing situation brewing. Washington's season in 2019 was awful, hence earning the second overall pick, and it included firing coach Jay Gruden after an 0-5 start. Now, their new coach is none other than "Riverboat" Ron Rivera, who took the Carolina Panthers to the Super Bowl just five years ago.
There is speculation as to whether Rivera, an offensive-minded coach, is sold on Redskins' 2019 first-round selection Dwayne Haskins at quarterback. Hint: for the Lions' sake, they need him to NOT be.
This could result in Washington trading back to select Oregon's Justin Herbert or possibly even Tagovailoa or Jordan Love at a later spot, therefore choosing a Haskins replacement. The problem is, suitors who would trade up would almost undoubtedly be doing so in pursuit of Young or Tagovailoa.
Of course there's also the ever so slim chance that the Redskins stay at second overall and simply don't select Young. Given all the hype and flawless scouting reports, however, I don't see that happening.
Like I said, Young to the Lions is definitely not likely. But keep it in mind. Maybe when it's all said and done, the best thing that ever happened to the Lions could be the Redskins hiring Rivera.
Probably not.
But maybe.
Trent Balley is a columnist for Impact 89FM WDBM who primarily covers Michigan State men's basketball and Detroit sports. Follow him on Twitter at @tbal91.