Spartans can't get offense going, fall to Nebraska in three sets
EAST LANSING – Michigan State played its second straight home game Wednesday night, facing off against No. 6 Nebraska in front of a packed crowd at Jenison Field House. Though the Spartans made the game interesting, they fell in three sets 25-20, 25-18 and 25-23.
Both teams came out firing in the first set, unable to pull away well into the middle of the set. The teams tied at every point value between six and 10. After the 10-10 tie, the Spartans put together a 3-0 run capped off by a huge block from Emma Monks and Biamba Kabengele. 
The Spartans nursed the three-point lead for some time as a pair of Nebraska attack errors gave the Spartans free points. The Huskers battled back with a 4-0 run of their own that forced MSU coach Cathy George to call timeout down 19-18. Nebraska owned the rest of the set, scoring six of the last eight to take the set 25-20.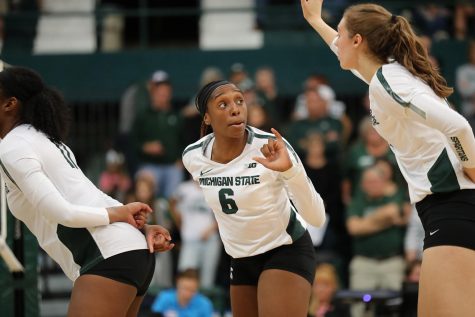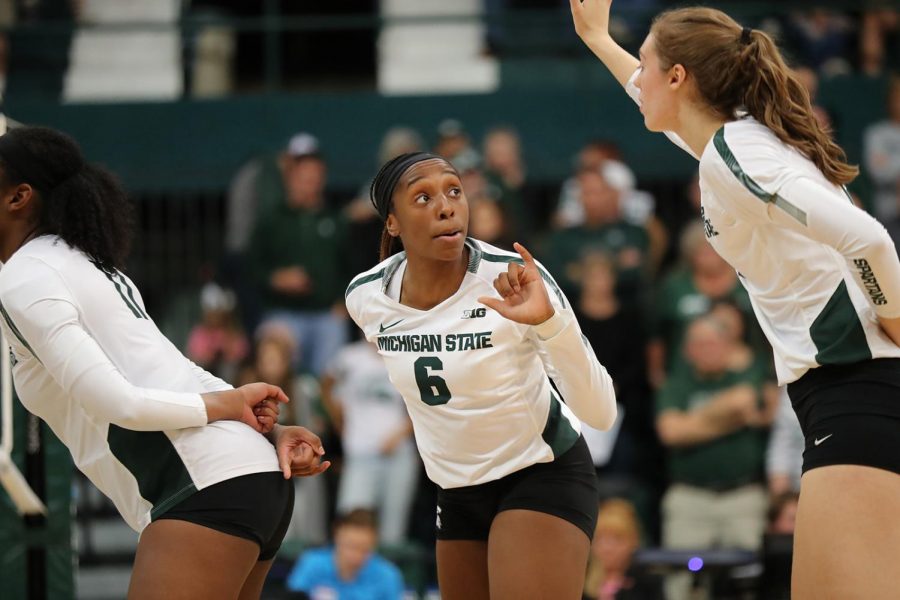 "We had moments that we were playing really well," said George. "For a while in game one…we played well."
Nebraska kept rolling in the second. They jumped out to an 8-5 lead behind two kills each from setter Nicklin Hames and hitter Madi Kubik. MSU battled back to 8-7 off two errors from Nebraska, but then committed three of their own, leading to a timeout. 
Once again, the timeout didn't help. The Huskers kept going, spreading the ball around with ease. Jazz Sweet hit a screamer through the defense after the timeout that seemed to sap the Spartans' energy.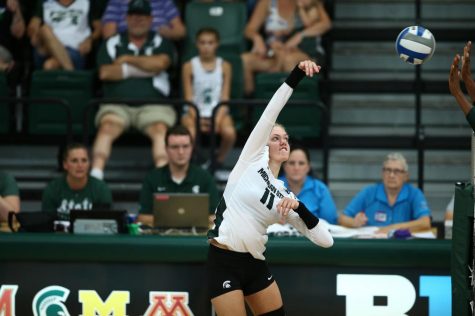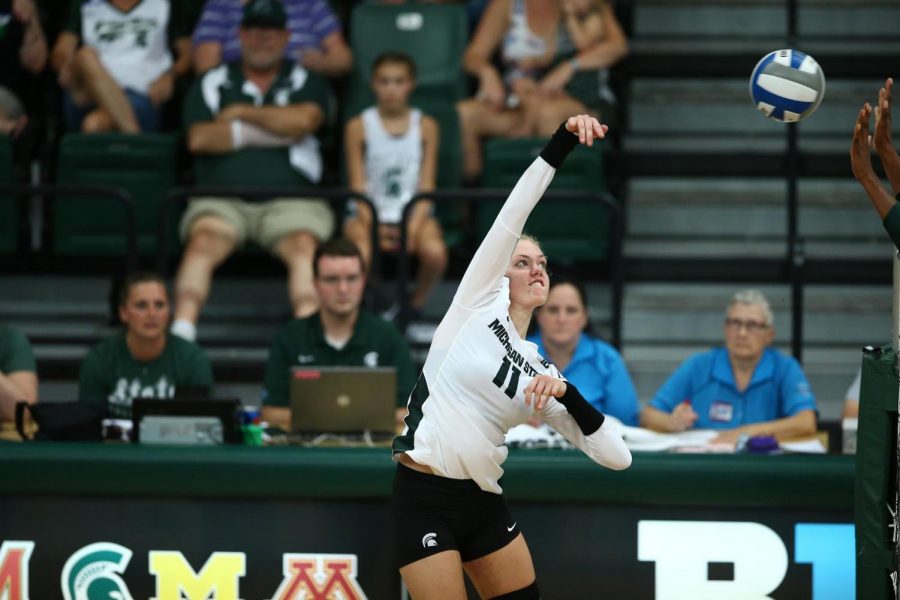 Three straight kills from Lexi Sun mixed in with a couple Spartan errors led to a 23-17 lead that was too much for MSU to overcome. Nebraska took the second set 25-18.
"I just don't think we stayed aggressive in game two," said George. "You're not gonna take on a team like Nebraska and get timid in the middle of it and think you're gonna come away with a win at that point."
The third set again started with the teams even. This time, the Spartans struck first as Lauren Swartz hit one between the Husker defense. But once again, Nebraska pulled away, this time up to 7-4, because of errors by the Spartans.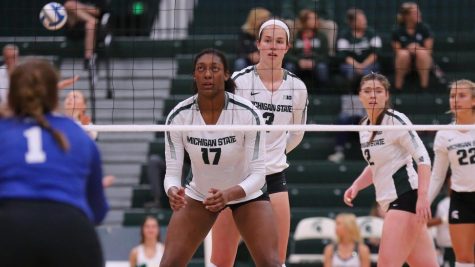 MSU found itself back in the set after another Swartz kill and several Husker errors. Maggie Midgette came in and hit a colossal ace down the middle that pumped up the crowd.
It pumped up the Spartans, too, who played with extra fire. They put together a 5-0 run soon after, spreading the ball around with kills from Kabengele, Monks and Meredith Norris. The run was capped off by a huge block from Molly Johnson.  
But the high was temporary. Kubik led the Huskers' comeback with three kills after Johnson's block, while Sun added two more. Nebraska held on to a narrow lead all the way to the end of the set, when a miscommunication between MSU's attacking players left no one to receive the set. Nebraska took a close third set 25-23.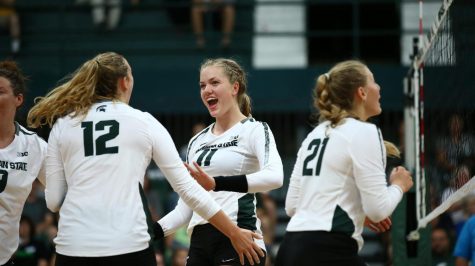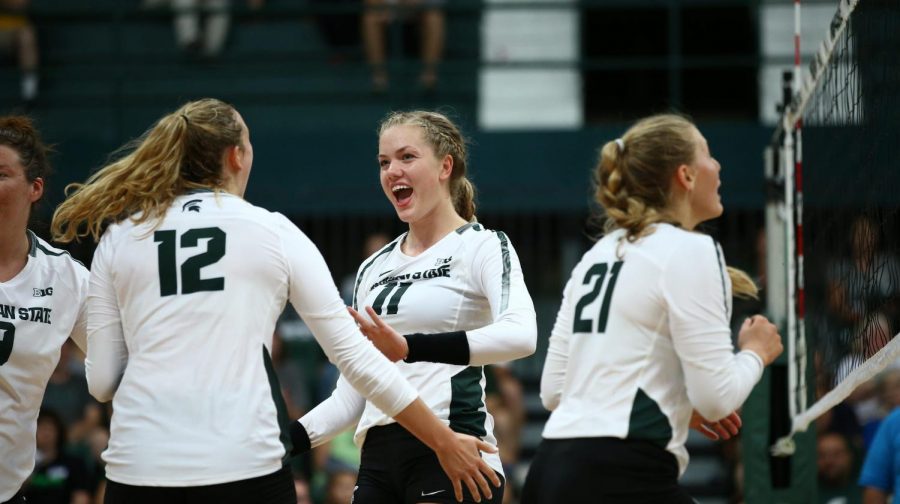 Despite the sweep, George remained focused on the future. 
"It's always about growth," said George. "If you can keep yourself focused on the process of being better, you're gonna get better."
The Spartans travel to Wisconsin for their next game on Saturday at 8 p.m.
Contact Ian Drummond at [email protected] Follow him on Twitter @idrumma.
About the Writer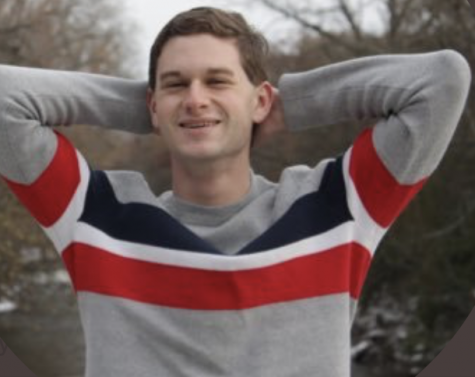 Ian Drummond, Volleyball Beat Reporter
Ian is a senior economics major who covers volleyball for Impact 89FM. He has also previously covered women's basketball and baseball at Michigan State.