Challenging weekend matchups await Michigan State
EAST LANSING – In Big Ten volleyball, there aren't many breather games. With six top-25 teams in the conference, the odds are good that any given team will be playing an elite squad most weekends. 
No team is feeling that more than Michigan State right now. This weekend, they're staring down the barrel of a pair of home matchups with top-10 competition – No. 6 Wisconsin Friday night and No. 7 Minnesota Sunday afternoon.
The Badgers come to East Lansing undefeated in Big Ten play, including dominant wins over No. 8 Penn State, Minnesota and No. 5 Nebraska. They own the Big Ten's best offense, hitting .283 and adding 1.75 service aces per set.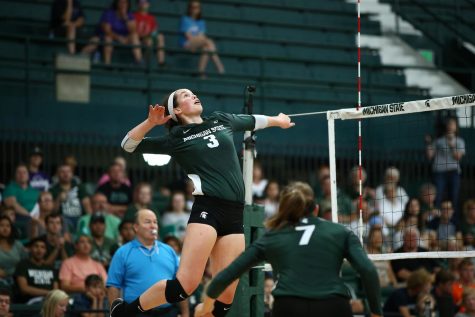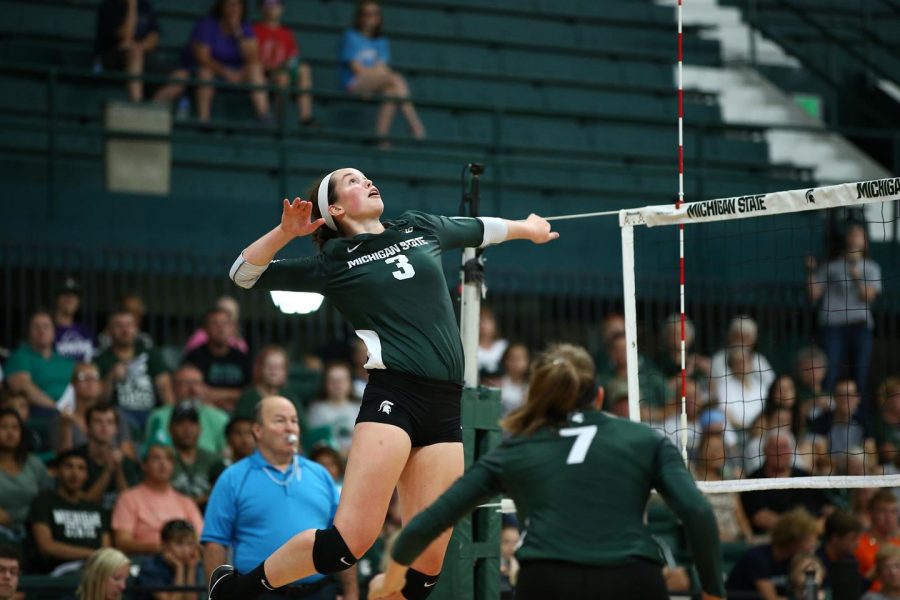 Standout players include middle blocker Dana Rettke, who owns a .413 hitting percentage, good for third in the conference, and setter Sydney Hilley, who leads the Big Ten in assists per set with 11.54. 
Making the Badgers' run even more impressive is that its defense is suspect. Opposing teams have hit well on them. They have pedestrian at best dig and block statistics. That makes them an interesting matchup for a Spartan squad that has been stingy defensively this year, but not as strong offensively. 
Minnesota's resume is not quite as impressive as Wisconsin's, but the Gophers are still really good. Unlike Wisconsin, they're more well rounded. On defense, only MSU and Nebraska allow a lower hitting percentage by opponents. 
The Gophers also lead the conference in digs per set. On offense, they're number one in both assists and kills per set. This team can do everything well, and that should be cause for concern.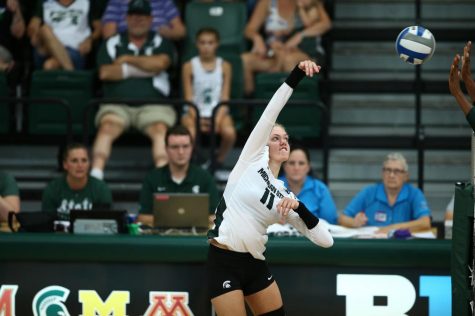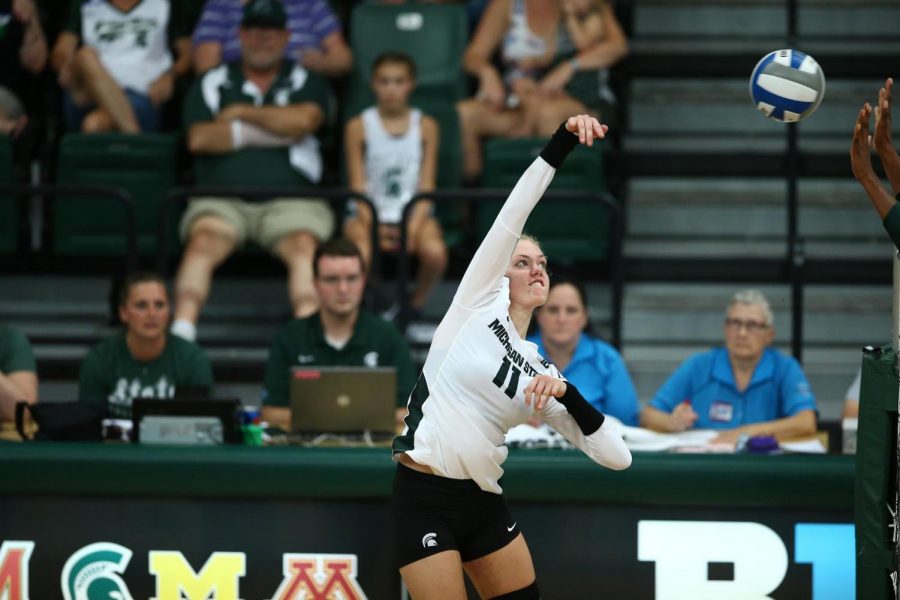 Notable Minnesota players include middle blocker Regan Pittman, who is second in the conference with 1.34 blocks per set while hitting .379, and libero CC McGraw, who recorded 32 digs in the Gophers' 3-1 victory against Illinois on Oct. 19. 
With this level of competition, MSU is simply outmatched. I'd be very impressed if they came out of this weekend with even a split. Even if they lose both games, it's not impossible to pick up a set or two, especially against Minnesota, which has dropped sets to Big Ten bottom feeders like Iowa and Rutgers already this season. 
Fortunately for the Spartans, next weekend brings more winnable matches against Northwestern and No. 17 Illinois. Until then, they'll have to grin and bear it.
Contact Ian Drummond at [email protected] Follow him on Twitter @idrumma.