Spartans set to take on Oakland, begin three-game road trip
Adam Bakr, Men's Soccer Beat Reporter
October 22, 2019
EAST LANSING – Following its first home win of the season, the Michigan State men's soccer team will head to Rochester, Michigan to take on the Oakland Golden Grizzlies in the first game of a three-game road trip. It's the first time the Spartans have gone to the Oakland Soccer Field since winning there in 2016 by a score of 1-0. 
This is the second of three in-state rivalries for the Spartans. After losing the first game to Western Michigan 1-0 earlier this season, the team should be eager to make sure this game goes differently.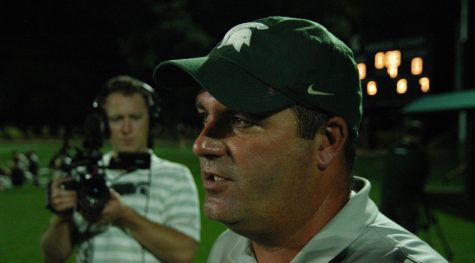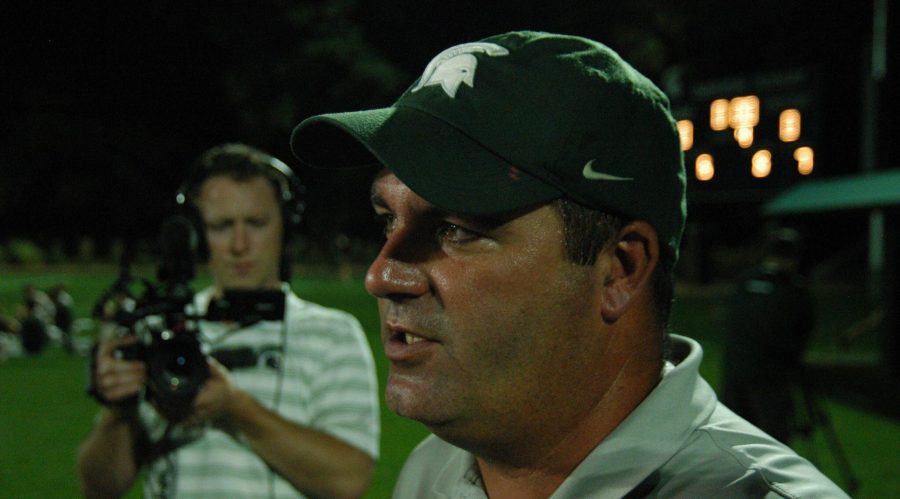 "Our first goal is to be the best team in Michigan," head coach Damon Rensing said. "We have Western, Oakland and Michigan on the schedule this year."
The teams met at DeMartin Stadium last season, with Michigan State grabbing a 4-2 win. The goals that night came from two graduated players, DeJuan Jones and Ryan Sierakowski, and one who is currently injured, Giuseppe Barone, so a win this time around would have to be inspired by new faces.
Fortunately for the Spartans, they are coming off their best offensive performance of the season. They beat Ohio State 3-1 at DeMartin, with Mutatu, George and Wetungu all getting on the scoreboard. Michael Miller also played a big part, being involved in all three goals. 
Combine that result with Oakland's current defensive struggles, giving up 11 goals in their last five games, and it's a great opportunity for Michigan State's offense to build off of its last performance. 
If the Spartans are to win their first non-conference game of the regular season, this is their last chance. After Tuesday's match, MSU has three Big Ten fixtures to close the season.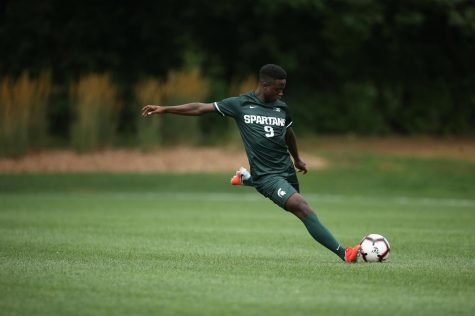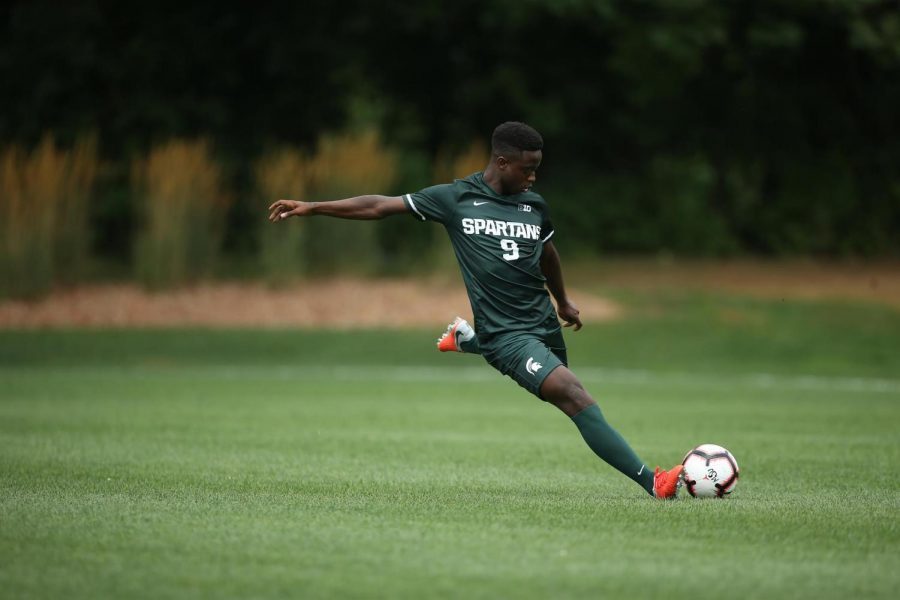 As for Oakland, they have had a solid season, sitting at 6-6-2 and 4-1-1 in conference. They have however lost their last two outings, so returning to winning ways on their senior night should serve as an incentive for them. On top of that, revenge for last season's loss has to be on the Golden Grizzlies' mind. 
While Oakland has had recent defensive struggles, its offense has been flying high. They have 11 goals of their own in that five-game span, so it wouldn't be surprising to see a high scoring affair in Rochester. 
Junior midfielder Dylan Borczak leads the way for the Golden Grizzlies, with four goals and eight assists on the season. Charlie Braithwaite has also been a big influencer, also with four goals and an assist so far this season.
Contact Adam Bakr at [email protected]. Follow him on Twitter @AdamBakr14.