The Sci-Files – 04/10/2022 – Gregory Hess – Smart Networks for a Smart Electric Grid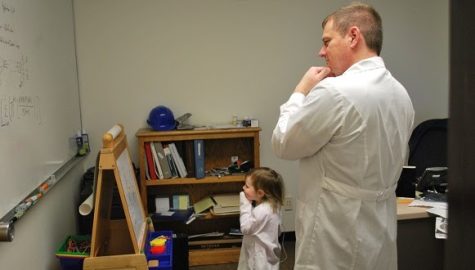 On this week's SciFiles, your hosts Chelsie and Daniel interview Gregory Hess. The U.S. electrical grid, the system of control centers, substations, poles, and wires that provides electricity to almost all American homes pre-dates the computer and Internet revolutions. Introducing computers to the operation of this grid allows for the grid to react faster than any human being could, either to protect itself, heal itself, or turn itself off to avoid some physical disaster. The demand for these computing systems and how they communicate pushes the very limits of modern digital communications. In addition, the computers at the end of those communications must be protected to avoid them being misused in ways that could be anything from inconvenient to disastrous. Greg's research seeks to use modern computer networking technology to address these two issues. Lab tests confirm that Intent Based Networking can allow computer networks to dynamically configure both to meet the daunting communication needs of the end devices as well as protect those devices from accidental misuse or purposeful hacking.
If you're interested in talking about your MSU research on the radio or nominating a student, please email Chelsie and Danny at [email protected] Check The Sci-Files out on Twitter, Facebook, Instagram, LinkedIn, and YouTube!