The Sci-Files – 10/24/2021 – Justin Wigard – Graphic Medicine, Critical-Making, and English Classrooms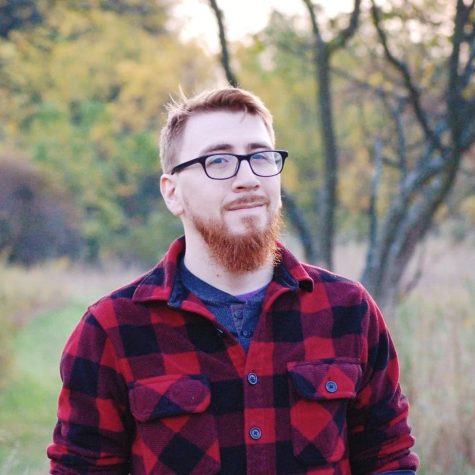 On this week's The Sci-Files, your hosts Chelsie and Daniel interview Justin Wigard. As a 2021-2022 Scholarship of Undergraduate Teaching and Learning (SUTL) Fellow, Ph.D. Candidate Justin Wigard, along with Assistant Professor Megan K. Halpern in the Lyman-Briggs College, is exploring the intersection of art and science studies in the classroom via drawing comics. More specifically, Wigard — a Ph.D. Candidate in the English Department — is teaching a course that centers on analyzing comics as discourse about medical humanities and on creating comics as exercises in the critical making: the elision of critical-thinking and material-making. Prior work on introducing the arts into social science and humanities courses about science has two benefits. The first is that these forms of creative expression provide new ways of knowing about a topic. The second is that creative activities are often seen as unique and positive experiences, providing benefits for both mental health and intellectual growth. Ultimately, this ongoing project studies the specific value of courses that have students create comics to understand the role of science and medicine in society. Or, put another way — how do we think by drawing comics, and how does creating graphic narratives visualize how we think about healthcare?
Relevant link: https://grad.msu.edu/sutl/projects
If you're interested in talking about your MSU research on the radio or nominating a student, please email Chelsie and Danny at [email protected]. Check The Sci-Files out on Twitter, Facebook, Instagram, LinkedIn, and YouTube!