Lansing councilman Peter Spadafore announces re-election campaign
LANSING – Lansing City Councilman Peter Spadafore announced on Thursday that we would be seeking re-election in 2021. He currently serves as the Council President.
Spadafore has served as a City Council member since 2017. Prior to running for City Council, Spadafore served three terms as the Lansing School Board President. 
The job of the Lansing City Council is to set policy by approving budgets, determining tax rates and adopting ordinances for the city of Lansing.
 "It's been an extremely challenging year for all of us, and one of those challenges has been helping the city of Lansing navigate overlapping crises caused by the coronavirus pandemic. It hasn't been easy, but I'm proud of the work we've done to support small business grants and emergency housing assistance, as well as our success in making our meetings accessible virtually, so that this critical work can remain transparent to the public," Spadafore said. "Transparency and accountability are crucial, and a big priority for me."
In his three years as a Council member, Spadafore has focused on prioritizing investing in road repairs and sewer system upgrades. He has also vouched for utility and housing relief for the citizens of Lansing.  
 Spadafore is a fourth-generation resident of the Capital City and married to his husband, Daniel, in 2016.
"At this critical moment, I see so much opportunity to continue investing in our infrastructure and improve quality of life in our city," Spadafore said. "I'm excited to get out there to campaign and hear from Lansing residents about their priorities and goals for us. There's so much more to do, and I'm eager to continue the work."
About the Writer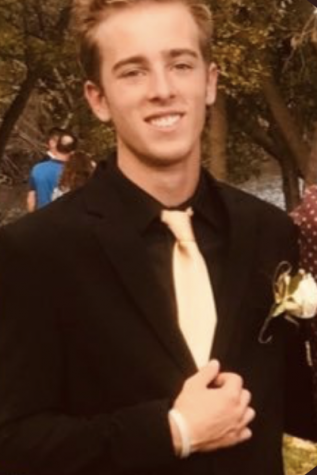 Liam Jackson
Liam is a junior News Editor and Sports Reporter for the Impact. He has previously covered men's and women's basketball, football and baseball.