The State – 4/1/21
Low-income college students eligible for food assistance April 1 – Janelle James
Beginning April 1, Low-income college students will be eligible for food assistance in Michigan according to an announcement from Gov. Gretchen Whitmer and the Michigan Department of Health and Human Services.
Students that buy and make their own food can receive up to $234 per month.
To be eligible for the Supplemental Nutrition Assistance Program benefits under temporary requirements, students must:
– Have an estimated family contribution of $0 on their federal student aid determination through the Free Application for Federal Student Aid or if their college or university considers them eligible for a federal or state work-study program — regardless of if they are enrolled in that program.
– Attend college at least half time.
– Meet income and additional requirements for food assistance.
---
Michigan State to award $15 million in financial aid – Wendy Guzman
A total of $15 million in emergency financial aid grants will be rewarded to students through the Coronavirus Response and Relief Supplemental Appropriations Act.
Enacted on Dec. 27, 2020, the act will provide a second round of pandemic-related relief funding to MSU. Students may use these financial aid grants for any component of their cost of attendance or for emergency costs such as tuition, food, housing, health care, including mental health care or child care.
MSU plans to award $10 million in block grants to students within certain categories, based on the student's FAFSA on file for the 2020-21 academic year. After a student receives their block grant, funds will be refunded using either direct deposit or check. Undergraduates with exceptional needs who are eligible to receive Pell Grants can receive $1,000.
---
ASMSU General Assembly elections underway – Anastasia Pirrami
The Associated Students of Michigan State University have announced the candidates for the General Assembly Elections in preparation for elections taking place this week. There are 24 MSU student candidates from 11 different colleges running as representatives for the 2021-2022 academic year.
Candidates will campaign to students of their respected college. Students will then have the opportunity to vote for their favored candidate until Friday, April 2.
Students can also write-in candidates on the ballot for those who missed the formal election packet deadline. The newly elected representatives will be announced on Monday, April 5.
---
Script: Kelly Winters
About the Writer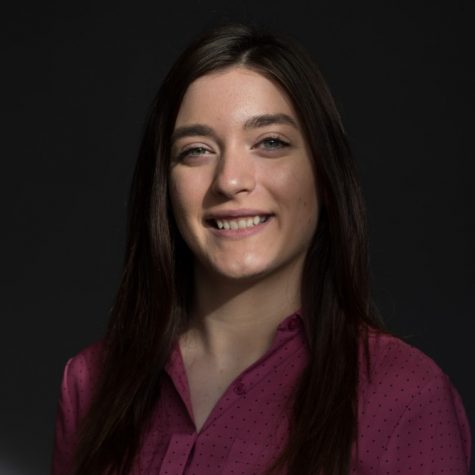 Haley Sinclair, News Editor
Haley is a senior Journalism major studying photojournalism with a concentration in information graphics as well as minor in sociology. As News Editor, Haley oversees content production and editing procedure in addition to filming and editing daily news segments for The State. Alongside the News Director, she helps Impact establish a consistent vision for local news coverage. In this newly created role, she hopes to energize Impact's multimedia storytelling with enterprise news stories surrounding...