The State – 2/15/21
Survivors demand transparency from the Board of Trustees regarding the Healing Fund – Jared Ramsey
Survivors of Larry Nassar's sexual abuse called for an increase in transparency regarding the Healing Fund for survivors and support for survivors during Michigan State's Board of Trustees meeting on Feb. 12.
Two survivors, Chrissy Weathersby Ball and Amanda Thomashow, asked the board to listen to the request of survivors.
The initial amount of money in the healing fund was $10 million. Trustee Dianne Byrum said during the press conference following the Board of Trustees meeting that they do not plan on increasing the amount of money in the Healing Fund.
---
MSU Police Capt. Valerie O'Brien arrested – Wajeeha Kamal
As of Thursday afternoon, Michigan State University Police Department Capt. Valerie O'Brien has been arrested and is being held at Ingham County Jail.
No charges were listed in the online jail records and no hearing has been scheduled according to online court records.
MSUPD Capt. Chris Rozman said via email that they are looking into the incident.
After over a year on paid administrative leave, O'Brien was demoted from the assistant chief at MSUPD to captain.  She returned to duty on Sept. 8, 2020, as a captain for special projects after being on hiatus since April 2019.
As a detective, O'Brien was involved in a 2014 Title IX investigation into Larry Nassar's sexual abuse. The investigation cleared him of survivor Amanda Thomashow's report that he sexually assaulted her.
---
Script: Kelly Winters
About the Writer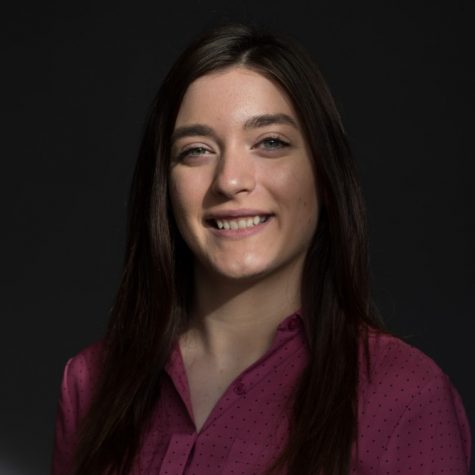 Haley Sinclair, News Editor
Haley is a senior Journalism major studying photojournalism with a concentration in information graphics as well as minor in sociology. As News Editor, Haley oversees content production and editing procedure in addition to filming and editing daily news segments for The State. Alongside the News Director, she helps Impact establish a consistent vision for local news coverage. In this newly created role, she hopes to energize Impact's multimedia storytelling with enterprise news stories surrounding...