The State – 2/4/21
MSU professors adjust to 3rd semester of remote learning – Anastasia Pirrami
After the beginning of Michigan State University's third remote semester, professors are gaining confidence in virtual teaching.
The transition to online learning enveloped many professors and students day-to-day activities, as it did for countless others, at the start of the Spring 2020 semester.
Jonathan Thurston, an MSU English graduate student, said he felt fortunate himself with the remote transition because of his smaller class sizes. Thurston said he had already started implementing some online design elements into classes including assignment submissions and regular communication.
---
East Lansing still seen as a high risk area for COVID-19 in Ingham County – Jared Ramsey
MSU issued the order for all students starting on Jan. 30 through Feb. 13. The order was issued due to an increase in positivity rates of all MSU students.
Despite the number of cases in Ingham County continuing to decrease overall, East Lansing remains an area of high concern due to having a positivity rate of over 5% of all COVID-19 tests administered in the city and accounting for the most cases in Ingham County last week.
---
International students share reasons for staying on campus during a virtual academic year – Lucy VanRegenmorter
Some experienced global travel restrictions due to COVID-19 which made it difficult for international students to return home.
Others prioritized a college-friendly environment to focus on academics.
Many feel being back on campus will make their semester significantly easier to handle due to no longer resisting the drastic time zone difference between East Lansing and their home countries.
Srishti Goswami, a biochemistry junior from Bangladesh, said in the previous semester most of her classes were in the afternoon which is late at night back home. That was a deciding factor to staying on campus this semester.
---
Script: Kelly Winters
Edits: Haley Sinclair
About the Writer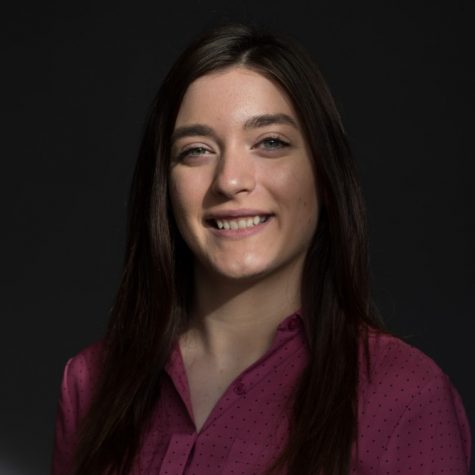 Haley Sinclair, News Editor
Haley is a senior Journalism major studying photojournalism with a concentration in information graphics as well as minor in sociology. As News Editor, Haley oversees content production and editing procedure in addition to filming and editing daily news segments for The State. Alongside the News Director, she helps Impact establish a consistent vision for local news coverage. In this newly created role, she hopes to energize Impact's multimedia storytelling with enterprise news stories surrounding...