The State – 2/1/21
The East Lansing City Council issued an emergency ordinance requiring compliance with any public health orders issued by the State, the Ingham County Health Department, the Mid-Michigan District Health Department or either county's Health Officer Thursday in a special meeting.
Mayor Aaron Stephens said this is something the city should have done sooner.
If the order is broken, it is a civil infraction with a $500 fine. This ordinance is a renewal of a similar one that expired Dec. 31 of last year. Unlike the previous ordinance, it has no expiration date and remains in effect starting Jan. 29 until it is amended or repealed by the City Council.
As indoor dining prepares to be reopened across the state, the state government has placed several enforcements to retain public health, such as strict masking and social distancing guidelines. Now, they are asking that restaurants inspect and improve ventilation systems.
The Michigan Department of Labor & Economic Opportunity (LEO) sent out a press release, detailing the MI COVID-19 Safer Dining Program, a voluntary program in which businesses have their ventilation systems inspected by a licensed HVAC professional, in order to improve circulation within the workplace and reduce the risk of COVID-19 spread.
About the Writers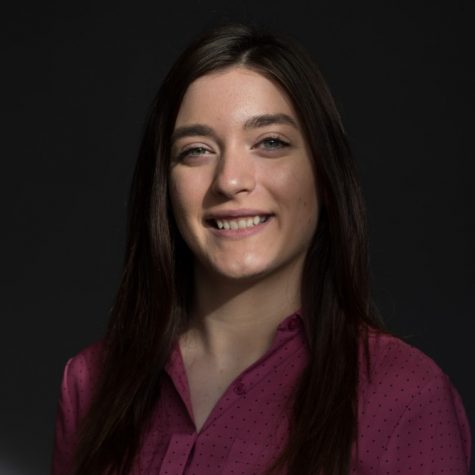 Haley Sinclair, News Editor
Haley is a senior Journalism major studying photojournalism with a concentration in information graphics as well as minor in sociology. As News Editor, Haley oversees content production and editing procedure in addition to filming and editing daily news segments for The State. Alongside the News Director, she helps Impact establish a consistent vision for local news coverage. In this newly created role, she hopes to energize Impact's multimedia storytelling with enterprise news stories surrounding...
Hope O'Dell, Author
Being a musician herself, Hope has always been obsessed with music. She's played guitar since she was 12 and sings crappy love songs in her dorm every night. Hope grew up on '80s hairband rock, but her tastes have shifted to encompass all different types of music: Bob Dylan, The 1975, Maggie Rogers, Billie Holiday and Etta James. Hope is in the James Madison residential college and is also majoring in journalism.