Suzy Merchant looks back on consecutive home losses and forward to Illinois
EAST LANSING — Michigan State women's basketball coach Suzy Merchant spoke with the media Wednesday ahead of the team's in-conference game against Illinois on Thursday night.
Despite a strong 8-0 start for the Spartans, the team struggled in its past two losses against Big Ten opponents Maryland and Nebraska. Both games were close in the end, but MSU did not perform at the level it played in its first eight games. 
"I think the Maryland one was disappointing, but I think the Nebraska one was a little more frustrating because I don't think we played with the same energy and effort that we did against Maryland," Merchant said. "Those are the lessons, unfortunately. In this league, everybody is really good, and you have to bring it, and you have to play hard and with great enthusiasm."
She added, "I think that was the frustrating part a little bit for us. We were a little bit flat, I thought, all the way around — offensively and defensively."
The Spartans next test against Illinois is more important than ever following their consecutive Big Ten losses that have them now in seventh place in the conference. Merchant stressed the team's need to leave the past behind.
"It's like when you fall off your bike, you know, you gotta get back up and start riding eventually," Merchant said. "You can't worry about what's happened in the past. We have to learn from it, get better, move on. Illinois is the next team up — it didn't matter who it was going to be, we were going to play somebody."
Two of MSU's starters, sophomores Taiyier Parks and Julia Ayrault, came out of the Nebraska game with minor injuries. Merchant said that they both played in Wednesday's practice.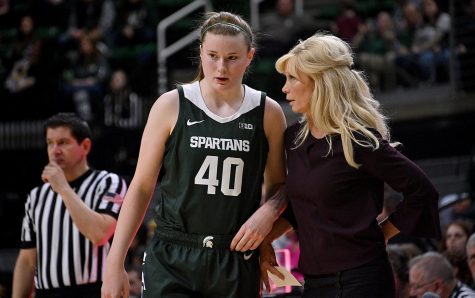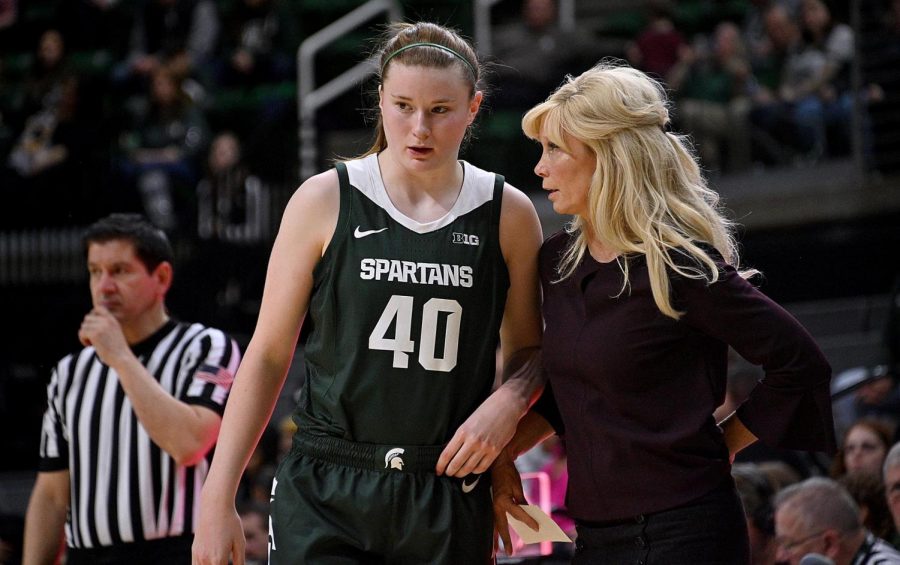 Recent transfer and junior forward Alisia Smith has also been battling an injury since the Purdue game, according to Merchant.
"She has a pretty significant rib injury right now," Merchant said. "They're not broken or anything like that, but she's very very sore. That does affect her abilities the last couple games from Maryland to Nebraska.
She added, "We're going to try to do some things for her where maybe she's getting things more off the move than just power posting right now like she had been against Purdue. We're going to try to get her screens, kind of coming to the basket, put her in more pick-and-roll opportunities, so she's using that mobility versus really getting hit in those ribs like she had been against Nebraska."
The Spartans will seek to get back on track when they meet the Fighting Illini in Champaign on Thursday at 7 p.m.