Manit's Blitz: Week 14
Manit Patel, General Assignment Reporter
December 18, 2020
Patriots 3 Rams 24
The Rams will be at the divisional weekend of the playoffs and the Patriots will select a new quarterback in the draft. Two very different directions for franchises that met in the Super Bowl two years ago.
Chiefs 33 Dolphins 27
The Chiefs had a very visible kryptonite but still managed to win. It's crazy to think that's how good they are. After seeing the high level they've been playing at, it's also crazy to think how good the Dolphins will be when they get quarterback Tua Tagovailoa another weapon in the next draft with the two first round picks they have. 
Broncos 32 Panthers 27
Drew Lock is unfortunately not the future for the Broncos, who have managed to strike out on quarterbacks numerous times during John Elway's tenure. The Panthers have the difficult choice of whether or not to sit running back Christian McCaffrey for the remainder of the season following the ten games he has missed.
Jets 3 Seahawks 40
My goodness… I've seen a lot of bad teams in my lifetime. This Jets team might top them all. The Jets are awful, and it's not even funny. The Seahawks remain right at the top of the race for the NFC West. 
Texans 7 Bears 36
Put me on the list of people that really thought the Bears had no business winning that game. But they did, in convincing fashion. Chicago's Mitchell Trubisky out-dueled Houston's Deshaun Watson in a result very little people saw coming. 

Cowboys 30 Bengals 7
The Cowboys are somehow still in the playoff race with a win against Cincinnati. However, they are going to need to keep winning, because the Giants and Football Team are on hot streaks, giving them an advantage in the standings over the Cowboys.
Cardinals 26 Giants 7
The Cardinals continue to skate by and keep fighting for their playoff spot. Meanwhile, the Giants finally drop out of first place in the NFC East and need to make that ground up soon.
Vikings 14 Buccaneers 26
The Buccaneers have made a case for one of the NFL's most peculiar teams. When they play right, they're a scary matchup. However, they have proven to be one of the most inconsistent teams this season as well. This week, we saw the Bucs playing their best football. The Vikings will have to win out to make the playoffs.
Titans 31 Jaguars 10
Ah, Derrick Henry. Easily a top five running back, but also one of the most dominant players of the current era. He had an insane 1,540-yard season in 2019 and has eight less yards through 13 games (1,532), but with three games to go, against three of the more porous run defenses in the NFL. I wouldn't be shocked to see him reach 2,000 yards.
Colts 44 Raiders 27
The Raiders fired their defensive coordinator after this dismal performance against an offense that has been very short of explosive throughout the season. The Raiders all but lost themselves a shot at the playoffs with this loss, but the Colts all but solidified their playoff position. 
Packers 31 Lions 24
Matthew Stafford is one tough quarterback, having fought through countless injuries. I also have a ton of respect for Aaron Rodgers. He has played so great for so long that football fans are not talking about the great season he is having; it is what they have come to expect from him. Rodgers has thrown 33 touchdowns to only four interceptions. With a league-leading 117.6 in passer rating, Rodgers is lighting the NFL on fire, and should do the same to defenses in the remainder of the regular season.
Saints 21 Eagles 24
We might have just seen the end of quarterback Carson Wentz's time in Philadelphia. I don't want to jump to conclusions, however, Jalen Hurts brought a dynamic to the Eagles' offense I hadn't seen in years. The Saints are now on the outside looking in for the NFC's No. 1 seed, and with a game against the Chiefs this weekend, their prospects aren't as high as they were a few weeks ago. 
Falcons 17 Chargers 20
The Chargers finally put an end-to-end game together that resulted in them winning. Wow. Also, if they fire coach Anthony Lynn, it would be the wrong move for a franchise with a very bright future. 
Football Team 23 49ers 15
The Football Team has a very defining few weeks ahead. If quarterback Alex Smith and running back Antonio Gibson are available this weekend against the Seahawks, it would be huge for them. The 49ers' playoff hopes effectively ended with this loss. 
Steelers 15 Bills 26
The Bills might be a top-five team in the NFL at this point, and with the way they're playing, I'm not entirely sure that any team in the AFC except for Kansas City would beat these red hot Bills. After the Steelers' 11-0 start has been followed with two-straight losses, they need to figure out what's gone wrong in order to make sure they know what they're doing come playoff time. 
Ravens 47 Browns 42 
Wow. This game, from beginning to end, was one of the best I have ever seen in my entire time watching football. It's right up there with the Chiefs vs. Rams Monday Night Football duel two years ago. The Browns are legit, and it's not the same old team. Also, come back to this article when Baker Mayfield is a top-eight quarterback in the NFL next season. I expect him to take that kind of step.
Manit Patel is a general assignment reporter for WDBM Sports. Follow him on Twitter at @manit__patel.
About the Writer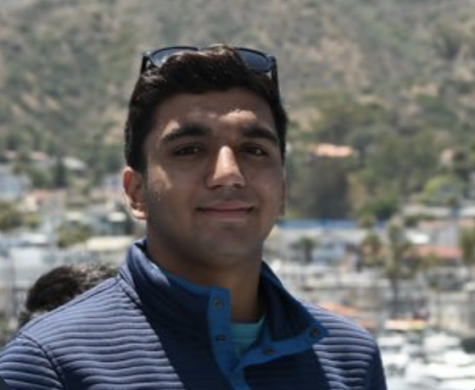 Manit Patel
Manit is a general assignment reporter for Impact. He is also a sophomore who is studying Journalism. He has previously covered women's basketball for WDBM.