The State – 12/9/20
Taking a step forward in sustainability, Michigan State signed a contract to establish a 110-acre, 20-megawatt solar panel array on south campus along Hagadorn Road, between Bennett Road and Jolly Road.
The contract, signed with NextEra Energy, allows for the university to purchase the electricity at a fixed rate over the agreement's 35-year duration. In exchange, NextEra will build and maintain the array.
MSU will have the opportunity to buy the project's assets over the course of the term, meaning that they may own the panels and related equipment once the contract expires.
Although the project is still in a planning and design phase, Infrastructure Planning and Facilities, or IPF, Communications Manager Fred Woodhams said in an email that construction will likely begin in spring 2022 and the array should be operational by December of that year, with little to no road closures in-between.
The East Lansing Department of Parks, Recreation and Arts, has announced Monday that its virtual theatre programming has been selected as a 2021 Innovative Programming Award Winner from the Michigan Recreation and Parks Association.
ELPRA's All-of-us Express Children's Theatre's program utilized Zoom and other resources to offer 10 virtual drama camps for 81 students from July to August. One camp included the AECT's Studio Class where students studied "The Little Prince."
Texas Attorney General Ken Paxton has listed Michigan as one of four states in a lawsuit alleging state and federal election requirement violations. The lawsuit, executed Monday, was filed in the U.S. Supreme Court and marks one of several incidents questioning the presidential election.
In the lawsuit, Paxton alleges Michigan, Georgia, Wisconsin and Pennsylvania used COVID-19 as justification to unconstitutionally revise state elections. Paxton said this weakens ballot integrity.
In a response statement, Michigan Attorney General Dana Nessel said the lawsuit "is a publicity stunt, not a serious legal pleading."
About the Writer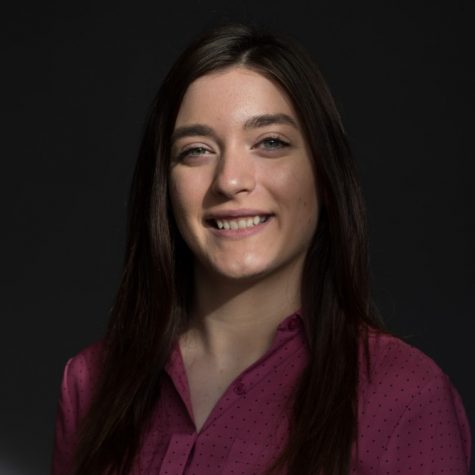 Haley Sinclair, News Editor
Haley is a senior Journalism major studying photojournalism with a concentration in information graphics as well as minor in sociology. As News Editor, Haley oversees content production and editing procedure in addition to filming and editing daily news segments for The State. Alongside the News Director, she helps Impact establish a consistent vision for local news coverage. In this newly created role, she hopes to energize Impact's multimedia storytelling with enterprise news stories surrounding...