The State – 12/2/20
Students will now be required to live on campus for two years starting in fall 2021, according to a university press release.
This reinstated requirement is aimed at "helping students persist and graduate," according to the press release.
This requirement had been in effect previously, but was removed in the 1980s by MSU President Maurice Mackey.
Kat Cooper, director of communications for RHS, said this reinstatement had been in consideration for the past seven years. Due to the pandemic, they were slowed in releasing this information.
This requirement joins multiple university initiatives to improve student success, including the campus-wide "Go Green, Go 15" campaign and the nationally recognized Neighborhoods model.
Gov. Gretchen Whitmer provided updates about the state's response to COVID-19 on Tuesday afternoon and ways to support local businesses during the "three-week pause" executive order instituted under the Michigan Department of Health and Human Services.
Whitmer said she asked Michigan lawmakers, both Republicans and Democrats, in a letter last week to work with her in several ways to help fight COVID-19. She asked for help in passing a $100 million relief package for Michigan and extending unemployment benefits.
She did not say whether there are plans to extend the order.
As of Monday, Nov. 30, Michigan had up to 360,449 COVID-19 cases with 9,134 deaths. The Detroit News reported 5,793 new cases and a record 190 deaths Tuesday.
About the Writer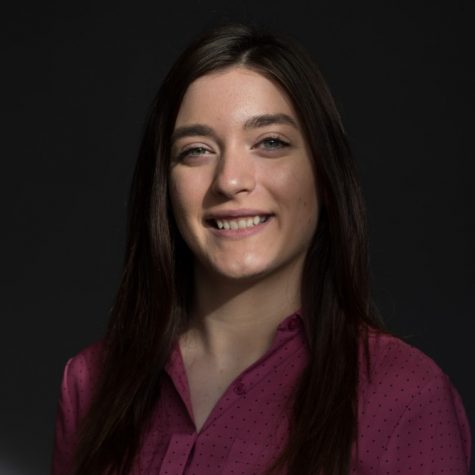 Haley Sinclair, News Editor
Haley is a senior Journalism major studying photojournalism with a concentration in information graphics as well as minor in sociology. As News Editor, Haley oversees content production and editing procedure in addition to filming and editing daily news segments for The State. Alongside the News Director, she helps Impact establish a consistent vision for local news coverage. In this newly created role, she hopes to energize Impact's multimedia storytelling with enterprise news stories surrounding...