MSU Women's Soccer team welcomes in four new recruits
EAST LANSING – The Michigan State Women's soccer program announced on Wednesday that four talented student-athletes committed to suit up for the Spartans in 2021. 
Coach Tom Saxton's excellent recruiting ability was on full display yet again as he was able to land defender Andie Wolfe (West Bloomfield, Michigan), forward Jordyn Wickes (Brunswick, Ohio), midfielder Anna Franceschi (Whitefish Bay, Wisconsin), and goalkeeper Madison Kragt (South Lyon, Michigan). 
"While small in number, this group will play a vital role for our program in the years ahead," Saxton said in a press release.
Wolfe, Franceschi and Kragt will have the opportunity to be eased into collegiate play, as the Spartans return several key contributors from a season ago. Kragt will compete with redshirt junior Madison Clem for the role of backup goalie, while Wolfe and Franceschi will try to carve out a rotational role.  
Four players may not seem like enough, but for this rebuilding team, adding a talented player to each position group on the field shows that coach Saxton is strengthening its depth for next season. 
"The members of this class are not only outstanding soccer players but also true student-athletes," Saxton said. 
The Spartans, who went 1-9-1 in Big Ten play last season, will return their top four point-getters from a year ago, including junior Gia Wahlberg and sophomore Paige Webber. Wahlberg and Webber, along with Camryn Evans and Danielle Stephan, combined for 54 points and 20 goals last season.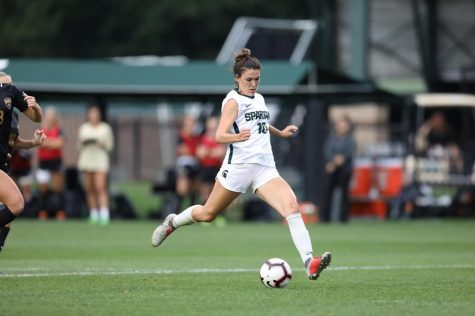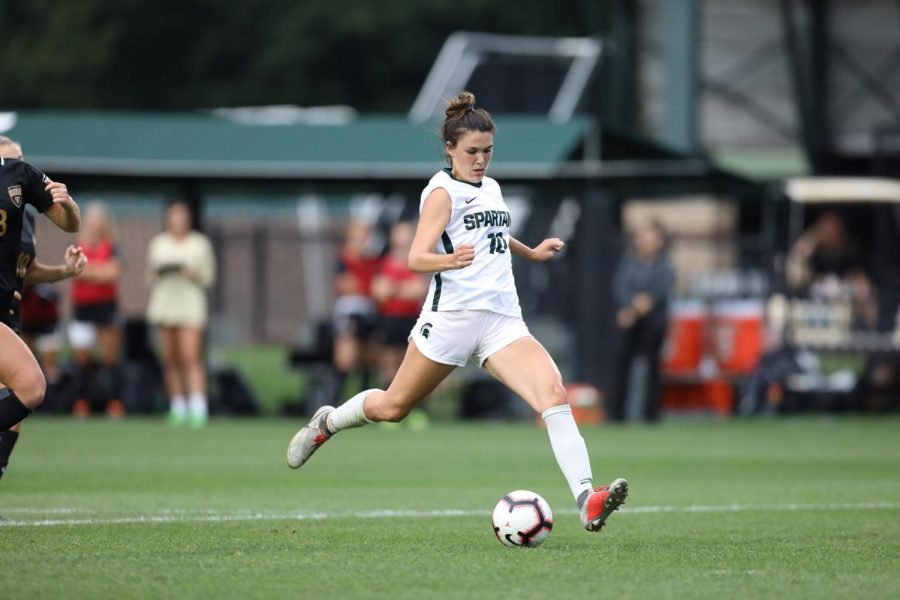 One of the more impressive recruits of the 2021 class is the Ohio native Jordyn Wickes, who tallied 30 goals and nine assists her senior year. 
Wickes also set the record for the most goals scored in a game for Brunswick High School with five.
"She (Wickes) is an incredible goal scorer, and we expect her to have an important and immediate impact on our team next fall and in the future," Saxton said. 
As the Spartans welcome these gifted student-athletes to the team, coach Saxton expects to have a competitive roster for the 2021 season. 
"Our staff and current team look forward to welcoming this group in 2021," Saxton said.