The State – 11/11/20
The COVID-19 pandemic has changed the normalcy for all and left no stone unturned, including the Hannah Community Center aquatics team.
The team once handled the pool, then summer outdoor dining and now, the East Lansing Mask Ambassadors Program.
The city planning commission approached the team and asked them to run the program after noticing a need for masks and hand sanitizer downtown.
Dee Careathers, Hannah Community Center's aquatics specialist, said the team ranges from high school to college students who hope to offer a welcoming presence downtown. They also provide information on city events and maps.
They do not approach people without a mask, rather, the ambassadors let those who need a mask come to them.
The MSU Department of Theatre set the stage for its fall season, which will be experimental in nature. Performances and projects have topics revolving around the pandemic, social justice, voting information, neurodiversity and more.
Theatre department chairperson Stephen Di Benedetto is the producer for this season. He said because of the changes, his role was to organize conversation and planning while meeting the required safety measures.
The experiments will take place over a short time frame and can be viewed online or in person, depending on the location. They range from public projections on the side of an art museum to online interactive shows to intricate costume design.
About the Writer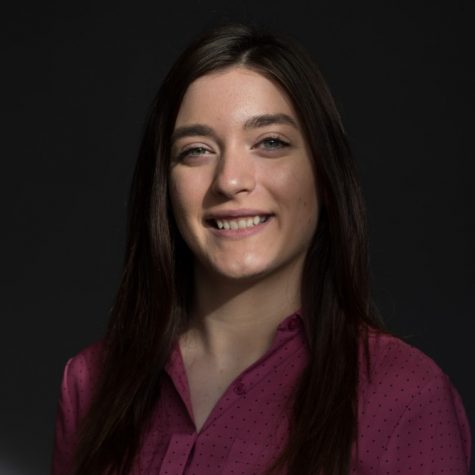 Haley Sinclair, News Editor
Haley is a senior Journalism major studying photojournalism with a concentration in information graphics as well as minor in sociology. As News Editor, Haley oversees content production and editing procedure in addition to filming and editing daily news segments for The State. Alongside the News Director, she helps Impact establish a consistent vision for local news coverage. In this newly created role, she hopes to energize Impact's multimedia storytelling with enterprise news stories surrounding...