Spartans win 18th straight over Oakland in dominant fashion
DETROIT – It was a battle in downtown Detroit for two Michigan college basketball teams. No. 16 Michigan State played Oakland and came in leading the recent head-to-head series 17-0. Now, the Spartans turned the dial to make it 18-0 as they rolled past the Grizzlies 72-49 at Little Caesars Arena.
"It was amazing. Getting back here, back to the city, and just having that support and that love," said Cassius Winston on his return to his hometown. "They always do a good job at showing me love. They've been a part of this whole journey and supporting me."
This was a game of improvement for MSU. The team was 26-of-58 from the field and 7-of-33 on 3-point shooting. Sophomore forward Aaron Henry led the way with 10 points and six assists. Thomas Kithier was 4-of-4 on field goals with eight points and six rebounds, all from the first half. Conner George also stepped up with three points and five rebounds.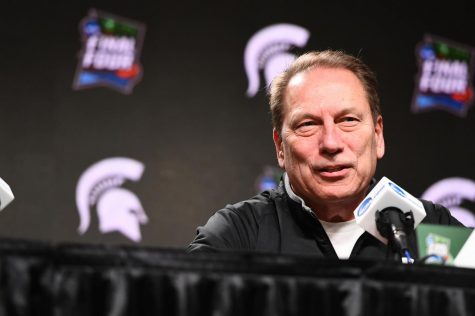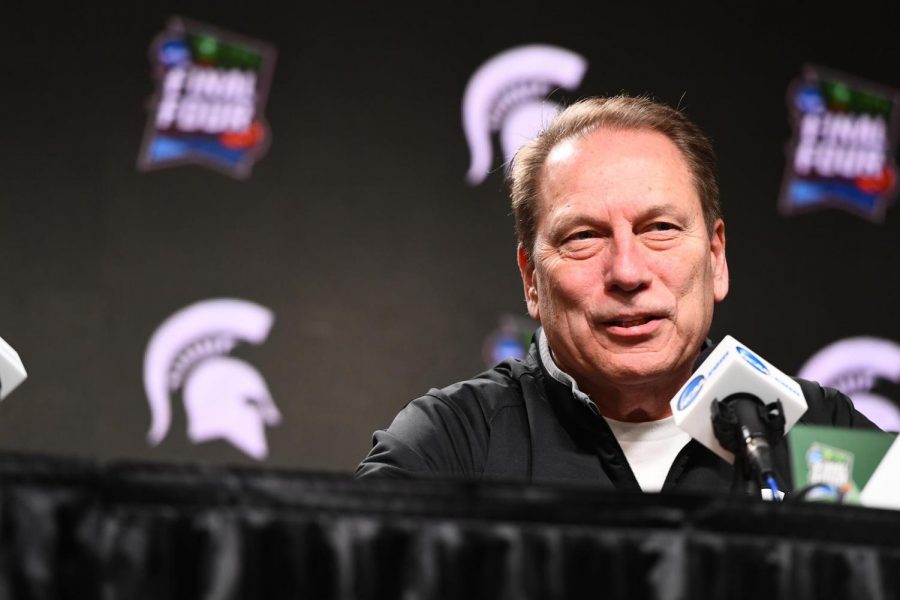 "It was a strange game. I thought we played good enough to shoot it a lot better than we did. We took 33 threes, which is a joke," said Tom Izzo. "But it was mostly because of the way Greg (Kampe) decided to guard us and he was probably right in some ways."
The first few minutes of the game didn't look pretty. The game began with back-to-back missed 3-pointers by Michigan State. Henry was not taking chances and the team seemed hesitant and sluggish. 
The game was scoreless and Michigan State gave up three offensive rebounds on one possession. It was a sloppy start all around with 15:41 left in the first half and the game tied at 4-4.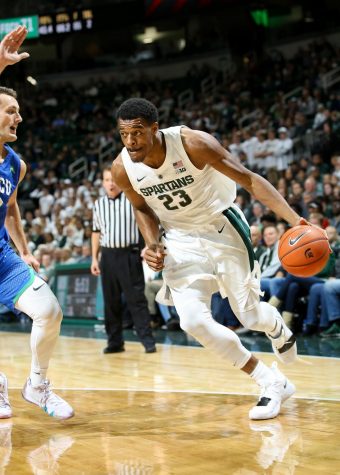 There was good ball movement from Winston to Kithier on a break, who kicked it out to Kyle Ahrens on the perimeter for a Michigan State three. Xavier Tillman missed two free throws, though, but Gabe Brown came back with avengence with a hammer on a dunk. Aaron Henry followed with a layup. MSU led the half 18-9 with 11:13 on the clock. 
At that point, MSU had a 9-0 edge in fast-break points and out-rebounded Oakland 10-3. George went for a three from the corner and made it. Winston made a jumper, putting MSU up 24-9. MSU went on a 12-0 run in the last five minutes, leaving the Grizzlies scoreless for the last 4:40 and ending the first half with a 15-point lead.
The second half began with immediate back-to-back threes from Bingham and Henry, putting six up on the board for MSU and extending its lead to 40-19. The Spartans took the reigns and went on a 10-0 scoring run in the second half, and set the tone for the rest of the game.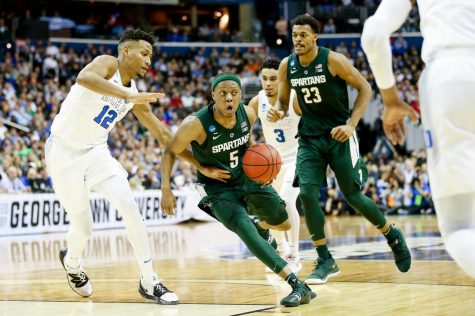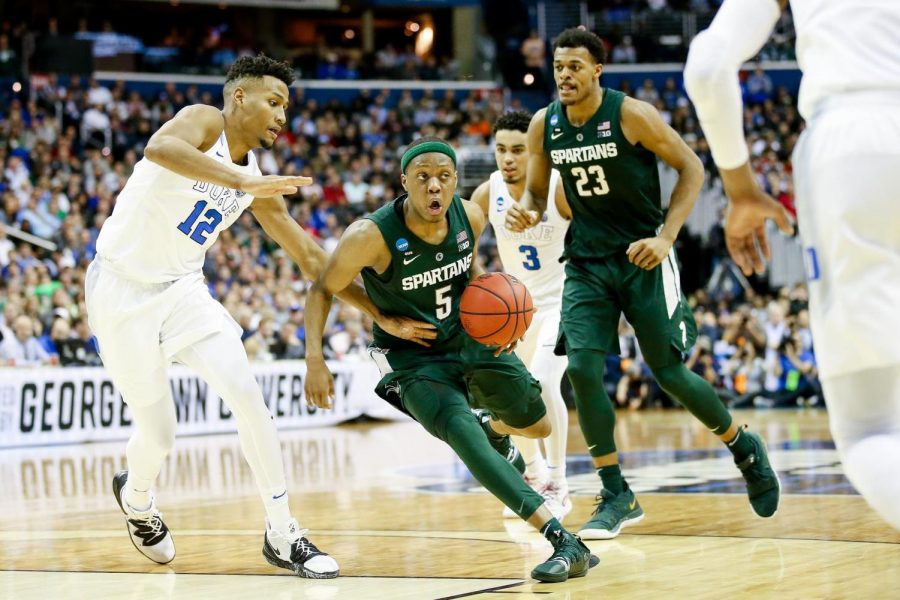 MSU was up 56-30 with nine minutes left, and Henry shot a three moving them up 59-30. The Spartans were once again on a shooting run (7-0) and led by 26. Another three from the Spartans was made by Foster Loyer with 3:07 left. 
The biggest part of this game might have been the final minutes with the MSU's bench team, including Steven Izzo, who put up three rebounds in the last two minutes.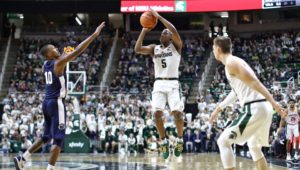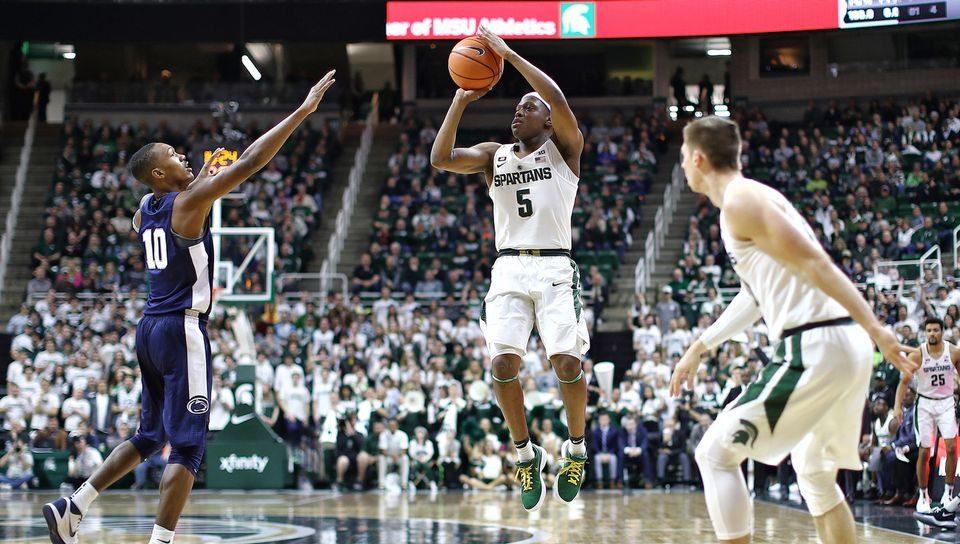 Tom Izzo joked that Steven looked like former Piston Dennis Rodman on the court. The crowd went wild as Steven played well on the glass, Hoiberg put in a layup and Washington dished the ball to Malik Hall for a dunk. It was a feel good moment for the Spartans. 
"We still got a ways to go. We gotta figure out our lanes, but I felt like defensively we did what we were supposed to do," said Henry. "But on offense, we just gotta make shots. It's going to be different on the scoresheet if we do that."
Contact Natalie Kerwin [email protected] Follow her on Twitter @NatalieKerwin1.