Spartans set to face Ohio State with second place on the line
Adam Bakr , Men's Soccer Beat Reporter
October 18, 2019
EAST LANSING – Following a disappointing 2-0 loss at Akron, the Michigan State men's soccer team returns home to take on the Ohio State Buckeyes on Oct. 19 for alumni day. 
The teams met in Columbus last year, with Michigan State claiming the 2-1 win. Both teams come into this match needing a positive result after midweek non-conference affairs in Ohio didn't go their way. Ohio State fell 2-1 to Kentucky in their last time out, and MSU had the previously mentioned Akron loss.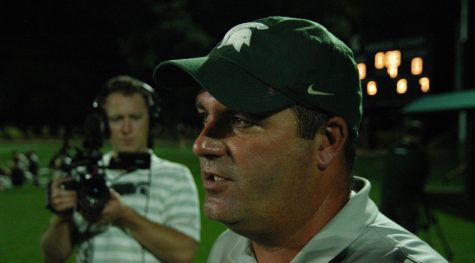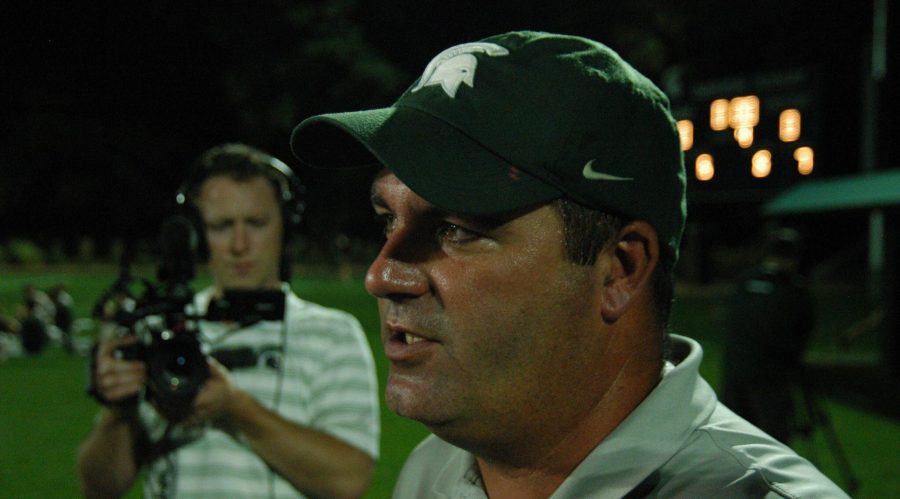 Despite their non-conference struggles, Michigan State can move into second in the Big Ten with a win. Meanwhile for Ohio State, they have just one conference win, and the team is in desperate need for another one. 
"I think both teams need it," MSU head coach Damon Rensing said. "We have a chance to move into second in the conference and really control our own destiny." 
For Michigan State, the season has been marked by offensive difficulties and home struggles. With only three goals in their eight home games, the effect of Giuseppe Barone's absence has been clear for everyone to see. 
"There are not many Giuseppes, not just on our team but in the county," Rensing said. "You can't replicate what you miss with him, you just have to tweak with what you have."
Barone may not be back yet, but the Spartans have shown an ability to get results in the conference. This makes the Akron loss less damaging, and a win on Saturday can go a long way to put that loss behind them, continue their conference form and potentially end the season at .500 if they can win out the last five games.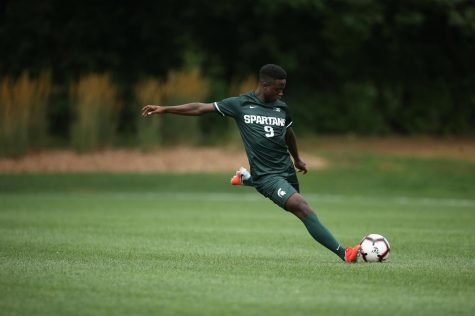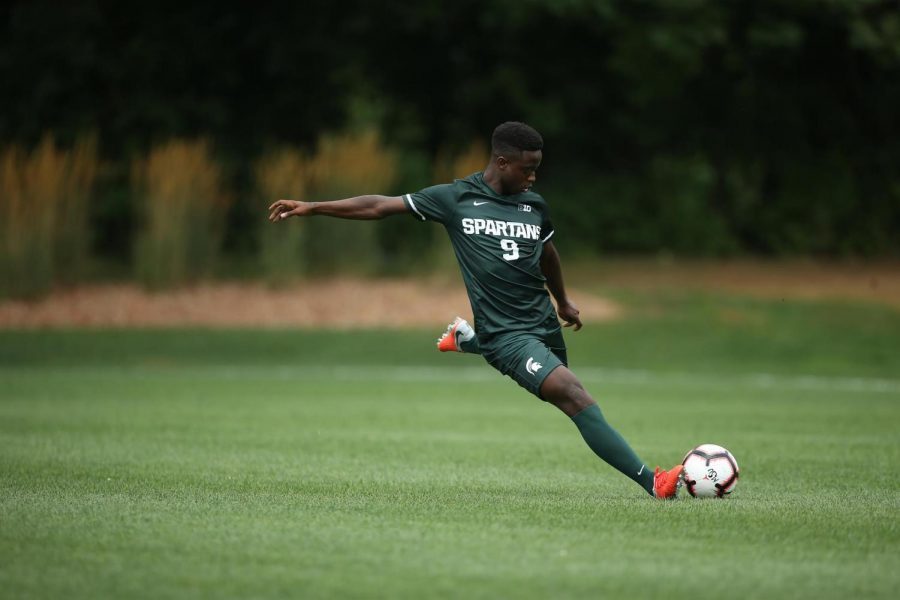 For the Buckeyes, it's been a tale of two seasons. They started off red hot, winning five of their first six games. Since then, a 1-5-1 run has them sitting even with a 6-6-1 record and just one conference win. This sees Ohio State under Michigan State despite the difference in overall records. 
It does have to be said, however, that it is still very welcomed improvement for Ohio State. After a very disappointing 1-15-2 record in 2018, sitting at .500 is an impressive improvement. 
The Buckeyes' one conference win than they managed last season and a win over Michigan State, who still feels like a better team than their record projects, is a strong statement on the improvements made to the team in the offseason.
Contact Adam Bakr at [email protected]. Follow him on Twitter @AdamBakr14.