Cam Chambers enters name into transfer portal, fifth Spartan to do so this season
Hang on for a minute...we're trying to find some more stories you might like.
EAST LANSING — Michigan State wide receiver and redshirt junior Cam Chambers has entered his name in the NCAA transfer portal.
The news was first reported by Rainer Sabin of the Detroit Free Press on Twitter.
Reports have been confirmed by an MSU spokesperson.
Chambers is in law school at Michigan State, he will be transferring as a graduate transfer per reports. The news that he will be transferring may come as a surprise with the emphasis Chambers places on pursuing his Law Degree, but it is evident that playing football is also a major part of the wide receiver's plans.
The 2016 recruiting class for MSU now only has eight of the 20 players remaining with the Spartan football program.
A four-star recruit out of Timber Ridge Regional High School in Sicklerville, New Jersey, Chambers made 19 catches for 264 yards last year but has only played in two games so far this season.
Chambers played in 26 games as a Spartan.
He is the fifth Spartan to enter the transfer portal since late September, following Weston Bridges, La'Darius Jefferson, Brandon Bouyer-Randle and Connor Heyward. 
As Chambers is transferring as a grad transfer, he will be eligible to play immediately wherever he decides to attend school next.
Michigan State (4-3, 2-2 Big Ten) is on a bye week before hosting No. 7 Penn State on Oct. 26 at Spartan Stadium, kickoff is set for 3:30 p.m. on ABC.
Contact Joe Dandron at dandronj@msu.edu. Follow him on Twitter @JosephDandronMI.
About the Writer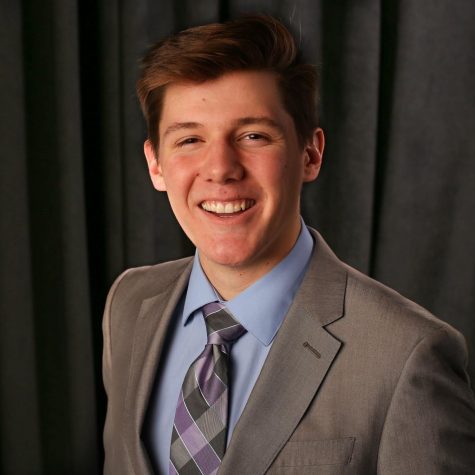 Joe Dandron, Sports Director
Joe is a junior journalism student from Montague, Michigan. Joe serves as Sports Director for Impact 89FM and covers football, men's basketball, and women's basketball. Joe also broadcasts these sports and plans to focus on writing, editing, and reporting with his degree. He is a former reporting intern at WKAR News and now works as a newsroom assistant at Lansing State Journal while also working as a sports intern with WJRT ABC-12 in Flint, Michigan.