Exposure – 9/29/19 – ASMSU & International Engagement in Mexico
Welcome back to Exposure, Impact's one hour show on student groups, university organizations and nonprofits in the Lansing area! Your host, Stephanie is back with a surprise… a new co-host!
This week, Stephanie and Michael spoke with Mario Kakos, president of ASMSU, Michigan State University's student government. Tune in to hear how ASMSU aids students, how the legislative process works and how to get involved. For more information on ASMSU, check out their website and follow them on social media!
Facebook: @asmsu1                       Instagram: @theasmsu                          Twitter: @asmsu
Up next, Michael interviewed some students who studied abroad in Mexico on the International Engagement in Mexico trip through Michigan State University's Migrant Student Services. They are working on some fundraisers such as a 5k and fiesta on October 12. If you are interested in studying abroad check out Michigan State University's Study Abroad programs and testimonials from students! The Education Abroad office is also putting on an expo event on October 3rd at the Breslin Center.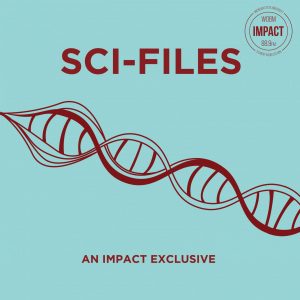 On The Sci-Files, hosts Chelsie and Danny spoke with Nguyen Truong, an MSU Physiology Ph.D. student in Dr. Karl Olson's lab. Truong's research is on Type 1 Diabetes and how inflammation of cells during division affects insulin secreting in the beta-cells in the pancreas.