Motown Rundown – 10/16/2018 – Bye Week Blues
Ryan Rabinowitz, Ryan Collins, and Trent Balley bring you a loaded Q&A session on the show this week as they dive into the new coaches here in Detroit, and give their opinions on everything from which Detroit team has the best jerseys, to who is the most hated Detroit athlete of all-time! A fun show is capped off by a preview of the Lions upcoming game against the Miami Dolphins.
Stay tuned for a new episode of the Motown Rundown each week!
Submit your thoughts, suggest topics, and join the conversation on Twitter by tweeting @RyanRabinowitz4 using the #MotownRundown
About the Writer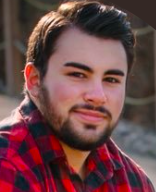 Ryan Rabinowitz, Co-host of the Green & White Report
Ryan is a senior in the Eli Broad College of Business, he co-hosts the Green & White Report and hosts the Motown Rundown podcast. He has also previously covered hockey and baseball for Impact 89FM.