Episode 69: Back to School
Hang on for a minute...we're trying to find some more stories you might like.
Podcast: Play in new window | Download
Subscribe: Apple Podcasts | Android | RSS
Kyle Turk and Ryan Rabinowitz welcome everyone back to Michigan State in a loaded episode to kick off the fall semester. They look at the ongoing Urban Meyer saga at Ohio State and discuss their thoughts on the university's handling of his job status. Then, the world-famous 10 in 10 and discussion about the Lions' preseason optics. Finally, they preview the upcoming Spartan football home opener against Utah State and get their season predictions on the airwaves. And you won't want to miss their do's and don'ts for MSU students!
About the Writer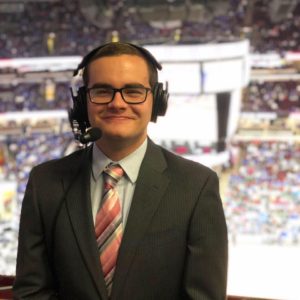 Ryan Cole, Author
Ryan Cole was the Sports Director at Impact 89FM. He was promoted from Assistant Sports Director in December 2016. He graduated with a degree in journalism from Livonia, Michigan. He covered MSU club football in Fall 2015 and was the lead men's basketball reporter for Impact. He co-hosted the MSU men's basketball podcast, Impact Izzone, with Davey Segal. Ryan also interned for Spartan Sports Network.