This Week in Music History | November 7-12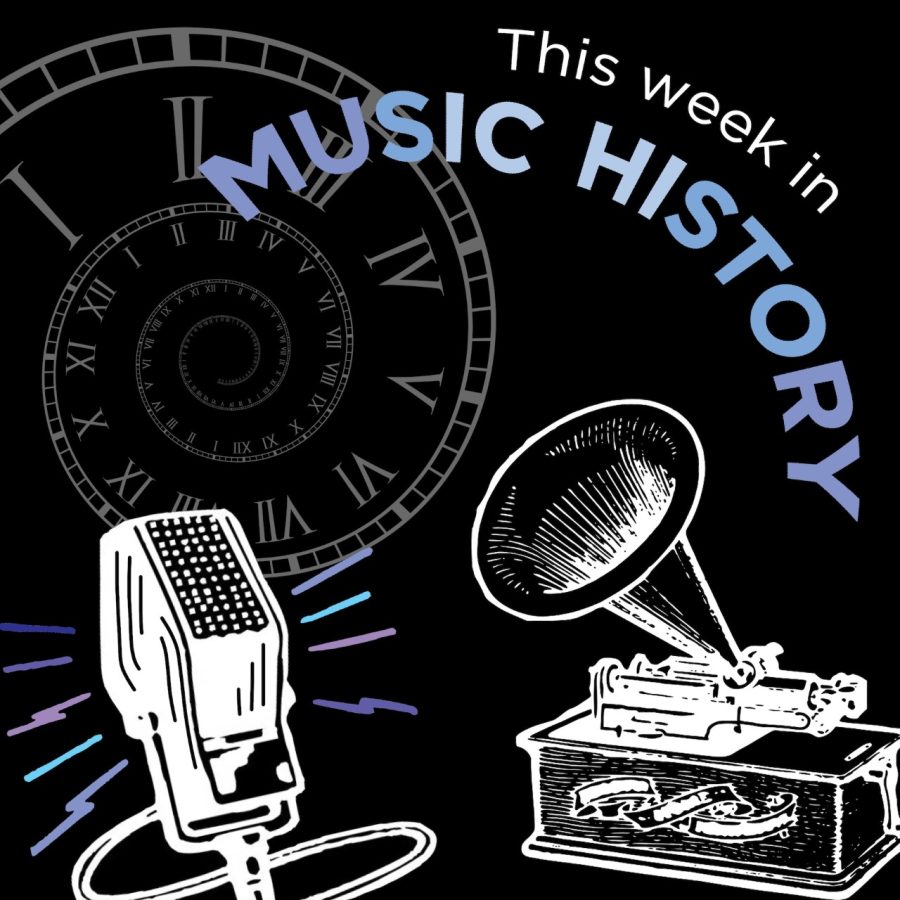 Oops! She did it again. And again. And again. This week in music history, Britney Spears attended her first MTV Video Music Awards in Europe and left with four awards in 1999. The teenage pop princess won for Best Female, Best Pop, Breakthrough Artists and Best Song for "…Baby One More Time." After being nominated for two categories at the American version of the VMAs, Spears left Europe highly decorated. The year prior, she released the song that would not only land her all these awards, but change the landscape of pop for an entire era. In Entertainment Weekly's oral history of "…Baby One More Time," the 16-year-old girl from Louisiana was a rarity; few producers knew what to do with teenage girls or what kind of music they listened to. Britney proved to be a talented singer who offered insight to what would work for her audience. At the end of the nineties and the era of more edgy grunge, the song and video were practically doing something brand new. It was Britney's idea to have the iconic video set in a school, with boys and girls dancing around her in her equally iconic outfit. The outfit was also her idea and it caused a lot of controversy for the young girl in addition to influencing pop star looks for the new millennia. Her first single and video became an immediate success, it spent 103 weeks on the Billboard 200, debuting at No. 1 in January 1999. 23 years later, it's still clear how this song had the 17-year-old come home with four awards. It's iconic. It's music history. It's Britney, b*tch.
~Madison Reinhold
On Nov. 7, 1995, Alice In Chains released their third studio album, self-titled Alice In Chains. Known among fans as "tripod" due to the album cover featuring a three-legged dog, the album would combine a mixture of the hard rock precedent set by Facelift and Dirt and a new focus on acoustics not previously seen by the band. While Tripod has a distinct lack of the guitar solos and bass lines that the first two albums had been prized for, the album instead focuses more on the bleak, hopeless depths of drug addiction, which lead singer Layne Staley battled throughout his career.
Layne's battle with drug addiction had taken its toll at this point, both musically and creatively, leading guitarist Jerry Cantrell to take up the mantle as head of the band for this album specifically. The three singles off the album, "Heaven Beside You," "Over Now" and "Grind" were all written and sung by Cantrell. While he had been the writer for a majority of the band's discography up to this point, his vocals had always taken a backseat, usually being used as an echo of harmonization behind Layne's. However, this album showed that Alice In Chains could indeed still produce haunting musical pieces without Layne at the forefront, a sort of unintentional foreshadowing towards the band's future.
Notable tracks off the album include all of the aforementioned singles and "Again," which quickly became a fan favorite, despite not being used for marketing at all. "Heaven Beside You" highlights the use of plucky acoustics that would quickly become a mainstay with the yet to be released album Jar Of Flies, with Cantrell singing a story of love lost, all the while a catchy riff carries into a distortion-filled chorus. "Over Now" describes the almost certain fate of those who have been dragged down by addiction in what feels like a heartfelt cry for Layne's recovery. "Grind" serves as a testament to the bands continuing survival, which at the time was called into question by the media, and a return to form with a catchy, however repetitive guitar riff, and the iconic harmonization between Cantrell and Staley. "Again," perhaps one of the most iconic songs off the album, is full of the fast-paced, heavy guitar of Facelift, combined with the visceral vocals of Dirt.
While a couple of the tracks are obvious throwaways, bringing attention to the creative burnout the band was experiencing at the time, the whole album is worth a listen if you're a fan of Alice In Chains or heavy metal in general.
~Shay Gale
On Nov. 10, 1975, Patti Smith released her debut album. Horses is widely considered one of the most influential albums of the early punk scene, and a record universally adored by musicians of all genres. Horses is an intensely satisfying album. The lyrics are dark, angry and often surreal. Touching on themes of escapism, suicide and sin, Smith was one of the first to find the balance of poetry and punk. The instrumentation, three-chord rock with some theatrical elements, is perfectly emblematic of its time. The album is artful, featuring chants and slam poetry elements that were really innovative. "Land" perfectly encapsulates what I love so much about this record. Dynamic changes, high energy, surrealist storytelling and shouted choruses. 
Horses peaked at No. 47 on the Billboard 200 and stayed on the chart for 17 weeks. It was certified gold in the UK and Australia. It's No. 44 on Rolling Stone's list of The 500 Greatest Albums of All Time.  Smith's artistry inspired acts like REM, Hole, Siouxsie and the Banshees, The Slits and many more. Horses is an insanely impressive debut where Patti Smith proved, 47 years ago, that a woman's place was in punk rock.
~Claudia Braesch