Spartans fall in seven sets to Nebraska, fall to 0-2 in Big Ten play
EAST LANSING, Mich—Michigan State had a tough Sunday on the court in East Lansing, falling to Nebraska 4-3 in seven sets. This was the fourth loss for the Spartans in the month of March and their second in a row. 
With the loss, the Spartans fell to 13-7 on the season and 0-2 in the Big Ten. Meanwhile, the Cornhuskers moved to 5-12 and 1-1 in the Big Ten.
For the Spartans, victorious players included Graydon Lair and Jack Winkler for No. 3 doubles, Jack Winkler in No. 1 singles, Max Sheldon in No. 2 singles and Nick Williams in No. 6 singles.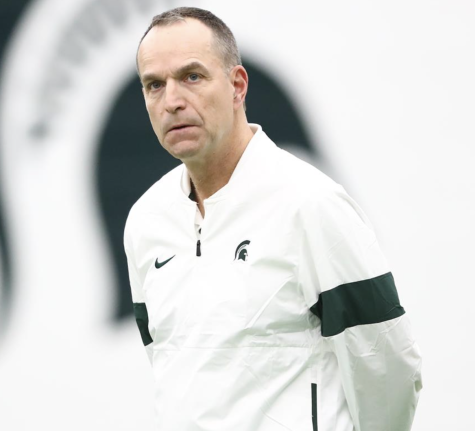 Winkler found himself battling back early in his match after dropping the first set 6-4 to Dario Huber. He rebounded well and won the second set 6-2. He and Huber went toe-to-toe until Winkler pulled away for the 14-12 win in a lengthy set victory. He went 2-0 this weekend at No. 1 singles and improved to 11-11 overall in singles action this season. 
Freshman Max Sheldon also had a productive day, winning his match. He won his first set 6-1, but his opponent Calvin Mueller clawed his way back to a third-round tiebreaker. In that tiebreaker, Sheldon won 6-1. He improved to 17-8 this season in singles play. 
The Spartans will look to rebound against Northwestern in Evanston on Friday, April 1. The Wildcats are currently 12-6 on the season and 1-1 in Big Ten play with a seven-set win over Penn State on March 25 and a four-set loss to Ohio State earlier on Sunday. Northwestern is also 8-2 at home this season, with notable wins over Duke, Princeton, Louisville and UIC.