Tucker adjusts coaching staff on eve of spring practice
EAST LANSING, Mich— Michigan State coach Mel Tucker has adjusted his coaching staff heading into the 2022 season, he revealed on Monday afternoon.
At a press conference previewing spring practice, which is set to start on Tuesday, Tucker announced that he will be focusing on cornerbacks alongside secondary coach Harlon Barnett. Defensive coordinator Scottie Hazelton will also serve as the linebackers coach, while current linebackers coach and special teams coordinator Ross Els will assist with the coaching of the nickelbacks.
Hazelton was previously the linebackers coach at Michigan Tech in 2006, as well as North Dakota State from 2010-11 and USC in 2012. He was also the linebackers coach at Wyoming from 2017-18 and Kansas State in 2019 in addition to the assistant linebackers coach for the Jacksonville Jaguars from 2014-16. Els, meanwhile, coached Purdue's secondary in addition to serving as defensive coordinator in 2016.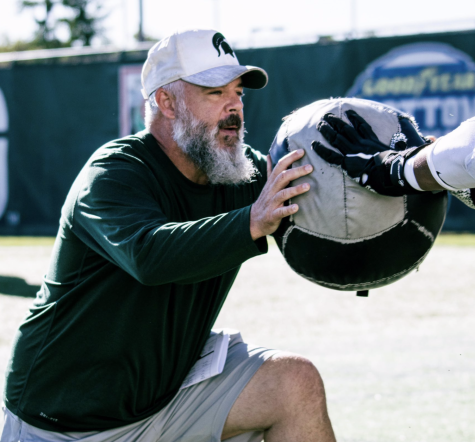 He was also the defensive backs coach at Northern Iowa in 1994 and New Mexico State from 2001-02.
Tucker has substantial secondary experience that includes stops as the defensive backs coach at LSU (2000), Ohio State (2001-03), Georgia (2016-18), Alabama (2019) and the Jacksonville Jaguars (2012).
Pass rush specialist Brandon Jordan is set to work with any player who rushes the passer, both defensive ends and outside linebackers. The Spartans had three assistant coaches leave at the conclusion of the 2021 season in cornerbacks coach Travares Tillman, defensive line coach Ron Burton and running backs coach William Peagler.