Mutatu drafted by LA Galaxy at No. 21
EAST LANSING, Mich— Former Michigan State men's soccer forward Farai Mutatu was drafted 21st overall to the Los Angeles Galaxy in the 2022 MLS SuperDraft on Tuesday afternoon. Mutate will have the opportunity to display his athleticism and his natural goal scoring ability with the five-time MLS Cup champions in Carson, California. 
The former Haslett High School star finished his last season at MSU as captain of the team and the leading goalscorer with seven goals in 17 games. He tallied three assists as well, making him the Spartan with the most goal involvements in 2021 with 10. 
Mutatu is one of three players selected in this year's SuperDraft from the Big Ten conference. Maryland midfielder Ben Bender was drafted first overall to Charlotte FC and Indiana goalkeeper Roman Celentano was drafted second to FC Cincinnati. 
Mutatu was part of the 2018 MSU team that went to the semifinals of the NCAA men's soccer tournament that included current MLS players DeJuan Jones (New England), Giuseppe Barone (Montreal), and Ryan Sierakowski (New England) in head coach Damon Rensing's lineup. 
The Spartans were ultimately defeated 5-1 by Akron during the 2018 College Cup run.
Last week, Jones was called up to the United States Men's National Team camp held in Phoenix for the first time as a professional. The former Spartan scored three goals and had five assists in the 2021 MLS season for the New England Revolution; he could make his international debut against El Salvador on Jan. 27.  
As a freshman, Mutatu showed signs of becoming a future MLS prospect when he scored the game-winning goal in his first collegiate game over South Florida. He scored three goals and recorded three assists in his freshman season.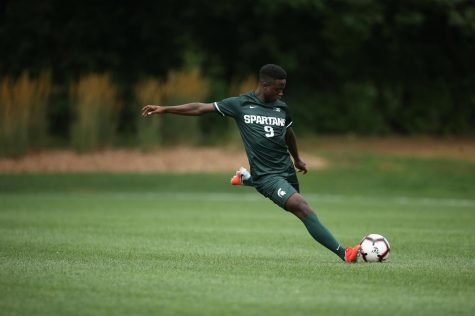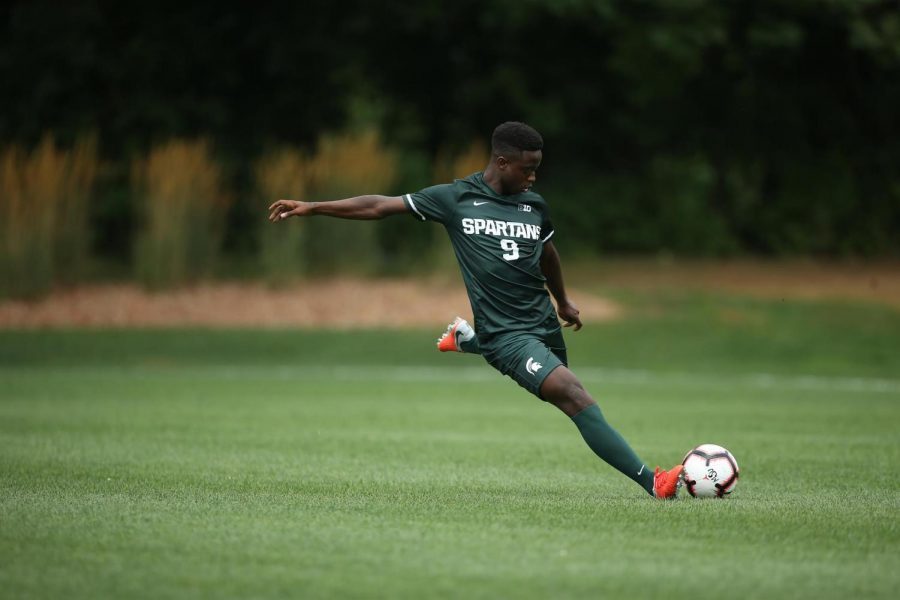 Mutatu and current senior Jack Beck earned a place in the All-Big Ten Freshman team that year. 
 His versatile offensive skillset and finishing ability can make him an important piece in a young LA Galaxy side that is led by second-year head coach Greg Vanney.
Last season, the LA Galaxy finished in eighth place in the Western conference, leaving them out of the MLS Cup Playoffs. Javier "Chicharito" Hernández finished in fifth place in the league in goals scored with 17, while contributing three key assists for the Galaxy.
Mutatu will have the opportunity to learn from a decorated international striker in Hernández who played at Manchester United and Real Madrid in his prime as a player. 
Hernández won a CONCACAF Gold Cup in 2011 and is the leading goalscorer in the history of the Mexican national team.
The LA Galaxy has a history of bringing international superstars to the Unites States that include the likes of David Beckham, Zlatan Ibrahimovic, and Ashley Cole. There is a long list of former Galaxy players that can help Mutatu play his best soccer in MLS.
With more European clubs keeping tabs on young MLS players, Mutatu could be next on the list of players who played at the collegiate level and then transferred abroad. 
Former Maryland Terrapin and Big Ten conference goalkeeper Zack Steffen played in MLS with the Columbus Crew and then transitioned to Europe to become the USMNT's first-choice goalkeeper.