Starting CB Ronald Williams set to return in 2022
Manit Patel, General Assignment Reporter
January 6, 2022
EAST LANSING, Mich—Following an offseason in which the secondary has been revamped, head coach Mel Tucker and the Michigan State Spartans received a bit of continuance when cornerback Ronald Williams announced he would return for a fifth year, his second with the Spartans, and forgo the 2022 NFL Draft.
Yeah 2021 was cool..👏🏾 but 2022 the 1! Unfinished Business We Reloaded💚🤍

— RWJ•9 (@LongLiveZan9) January 6, 2022
Williams, a 6-foot-2, 188-pound transfer cornerback from Alabama, played in all 13 games for the Spartans, accumulating 39 total tackles, including two tackles for loss, and one sack. He also had an interception against Miami on Sept. 18, a forced fumble and nine pass deflections for the Spartans, the best mark on the team. 
Williams was one of nine Spartans to play all 13 games this season amid a year full of injuries. 
As a recruit, Williams did not receive much initial attention, playing his high school football as a quarterback for Ferriday High School in Ferriday, Louisiana. He showcased his dual-threat ability, running and throwing for a combined 30 touchdowns his senior year. He did not receive any stars from recruiting agencies and ultimately chose to enroll at Hutchinson (Kan.) Community College and head Coach Rion Rhoades.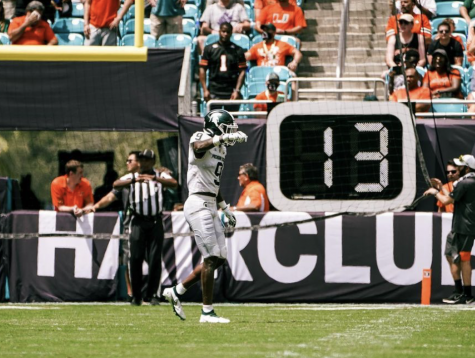 He excelled at Hutchinson, earning first-team NJCAA All-American honors his sophomore year while recording 31 tackles, three interceptions and five pass breakups through 10 games in 2019 for the Blue Dragons. After the All-American distinction, he re-entered the recruiting process as one of the most sought-after junior college transfers in the country.
Williams received a four-star rating from 247Sports' junior college rating system and was ranked the No. 12 junior college player in the country, the No. 4 cornerback, and the No. 5 player from Louisiana. 
After receiving 21 offers and visiting five schools, Williams transferred to Alabama. He had also received offers from Kentucky, Mississippi State, and Texas A&M, where he all visited. He also received offers from, but did not visit, Arkansas, Auburn, Kansas State, Miami (FL), Nebraska, Oklahoma, Oklahoma State, Ole Miss, Oregon State, Purdue, Tennessee, Texas Tech, and West Virginia.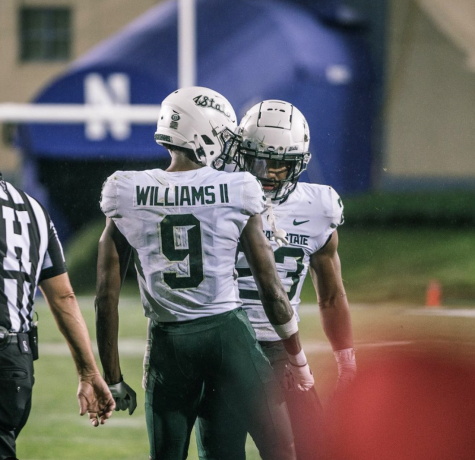 Williams' first season with the Crimson Tide was cut short after he injured his arm during the early part of the season. He ended up playing in three games (Mississippi State, Kentucky, Arkansas) in his lone season in Tuscaloosa, recording one tackle, before entering the transfer portal on May 1st, 2021. Williams announced his intention to transfer to Michigan State on May 11th, 2021.
Over the course of his NCAA career, Williams has appeared in 16 games, while amassing 39 total tackles, an interception, a forced fumble, and eight passes defended. He will return to a secondary room that includes returning senior Xavier Henderson— who announced his return today— as well as sophomores Angelo Grose and Darius Snow. Freshman corners Charles Brantley and Marqui Lowery Jr. are set to return as is junior Chester Kimbrough.