Takeaways from Michigan State's win over Penn State
EAST LANSING— Michigan State defeated Penn State by a score of 30-27. The "Keep Choppin" mantra really rang true for Michigan State today as the team battled until a few breaks went their way. Those breaks happened to be two Penn State fumbles that the Spartans were able to recover. MSU wins 10 games for the first time since 2017.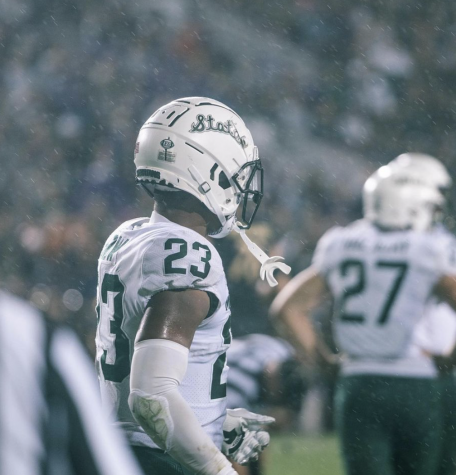 Snow games are fun
East Lansing was covered in snow for the first time this school year and the snow did not slow down during the game. The shovels and snow blowers were brought out during every timeout to clear the sidelines and hash marks. Snowballs were being made and thrown by fans which prompted Penn State head coach James Franklin to notify the officials and an announcement was made in the stadium for fans to stop. 
However, not all was fun and games on the snow covered field. Kenneth Walker III broke a tackle near the nine yard line and broke towards the sideline with a chance to get into the endzone. As Walker made his cut, he slipped and fell. The Spartans would end up with only a field goal on that drive.
All in all, football was meant to be played in weather like this and watching snow games brings people back to childhood memories of playing with friends and family in their youth. Walker was even doing snow angels after the clock hit zero.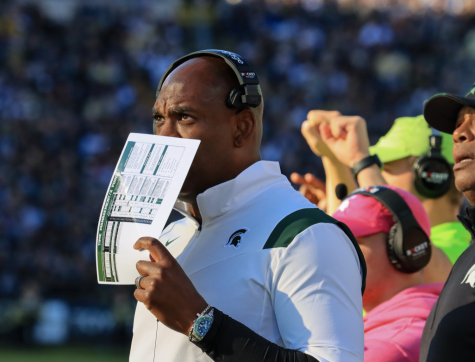 Mel Tucker got paid and deserved it
Michigan State head coach Mel Tucker was given a 10 year, 95 million dollar contract extension in the week prior to this game. Tucker was hired just before the COVID-19 pandemic hit and was unable to have a full recruiting cycle without having to deal with a pandemic. 
Despite that, Tucker has shown he has an eye for talent. In his second season, he has brought in impact players in multiple different ways. Walker was in the transfer portal after deciding to leave Wake Forest. Tucker was able to get Walker to commit before even visiting the campus and the rest is history.
On the other side of the ball, Charles Brantley was a Tucker recruit who got major playing time as a true freshman. Brantley was a solid player in the secondary who made one of the biggest plays a Michigan State player has made in recent years. Brantley made a one-handed interception to seal a win over rival Michigan.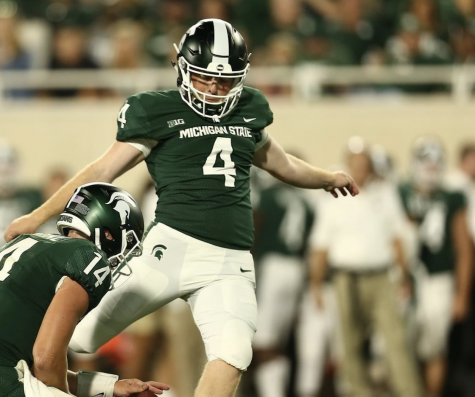 Seniors will be missed
This one is obvious and can be made every year no matter what the senior class, but there are some players in this particular class who have left a large mark on the program. 
On the defensive side of the ball, Xavier Henderson has been a staple in the secondary. He has started 31 consecutive games and has been a captain every single game of his senior season. Henderson has been named  a midseason All-American by The Athletic.
Matt Coghlin has been one of the best kickers in program history. Coghlin has been the starter for the Spartans since 2017 and leads all Michigan State kickers in field goals made. In addition to that, Coghlin has never missed an extra point in his career and is on pace to be the all-time leading scorer for Michigan State.