Key takeaways from Michigan State's Week Five win
EAST LANSING – Michigan State handled Western Kentucky en route to a 48-31 victory on homecoming Saturday night. MSU improved to 5-0 and the offense came alive after a poor second half performance against Nebraska last week. The Spartans have re-gained their rhythm as Big Ten play returns for the rest of the season. Here are a few takeaways from tonight's game. 
1. Jayden Reed is a top tier receiver in the Big Ten (and in the country)
This one might be a little disrespectful to Reed to be completely honest. After his start to the season, Reed should garner national attention. For the second straight game, Reed returned a punt for a touchdown. This time, it was an 88-yard return after Michigan State forced a three and out from the Hilltopper offense to start the game. The return was good enough for the fourth longest punt return in the history of Michigan State football.  
 Reed was not only an issue in the return game for Western Kentucky, but he also scored another touchdown on a long reception down the sideline. After making the grab, Reed proceeded to make two men miss with little room along the sideline and waltzed into the endzone.  
 In total, Reed gained 285 all-purpose yards. Within that 285, there were 127 gained through receiving yards, 88 punt return yards, 63 kick return yards and seven rushing yards. His all-purpose yard total places him seventh all time in MSU history for all-purpose yards in a single game.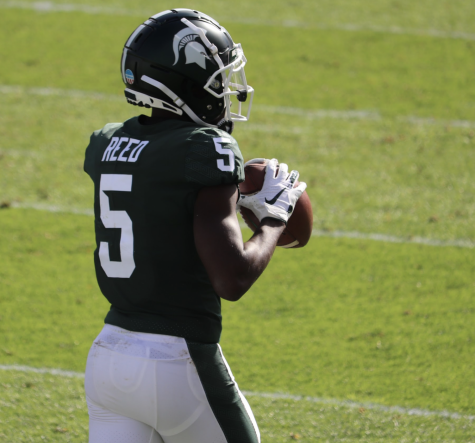 He also is currently leading the nation with 883 all-purpose yards and has registered eight overall touchdowns on the season.
2. Kenneth Walker is a legit Heisman candidate 
 Walker was back to his normal ways after a somewhat down game last week. In the first half alone, he scored three touchdowns. In total, Walker had 24 carries for 126 yards and those three touchdowns. For the first time in recent history, MSU has two extremely dangerous and dynamic playmakers on offense in Walker and Reed.  
On his second touchdown, Walker hurdled a man in the backfield, kept his balance and stiff-armed a defender before diving for the pylon. The poise and vision from Walker are on par with NFL level prospects and Mel Tucker's decisions in the transfer portal continue to pay dividends.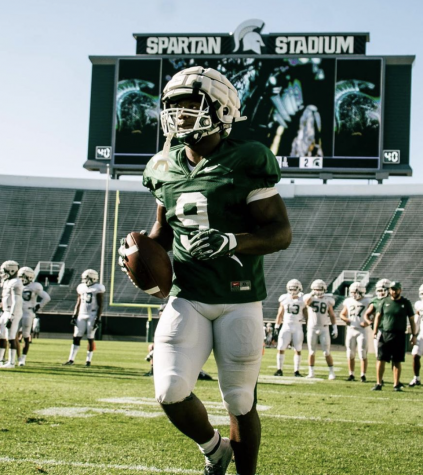 If Walker keeps this pace, there is no reason that he should be left out of the Heisman ceremony at the end of the season. Michigan State has never had a Heisman winner and the last Heisman finalist was Lorenzo White in 1987. 
Walker's sensational performance pushed him to 680 rushing yards on the season, the best mark in the country. His eight rushing touchdowns are tied for the fourth-best mark in Division I.
3. Michigan State's defense is the definition of bend and don't break 
There have been multiple games this season where the Spartans have allowed opposing offenses to gain yards in-between the 20-yard lines, but they have proven to be able hold teams to field goals when they've needed too. Although Western Kentucky tacked on a few touchdowns late in the game, when the game was still up for grabs, MSU tightened up and made big stops time and time again. 
Bailey Zappe and the rest of the Hilltopper offense have been lethal all season in terms of passing yards (Zappe was 46-for-64 with 488 yards and three scored) and their ability to score points(averaging nearly 42 points a game going into next season). Michigan State traded touchdowns for field goals during most of the first half and that was the major difference in this game.