MSU hires Andrew Stone as volunteer assistant coach
Owen Oszust, General Assignment Reporter
August 23, 2021
EAST LANSING— On Tuesday, Michigan State baseball head coach Jake Boss announced that Andrew Stone has been hired as a volunteer assistant coach.
Stone spent the last two years as an assistant coach and recruiting coordinator at Kalamazoo College; he also played five seasons at Western Michigan and was a three-year starter (he started in 104 games) who finished with a career with a batting average of .304. In addition, Stone appeared in 155 overall games and was named as an Academic All-MAC selection on three separate occasions.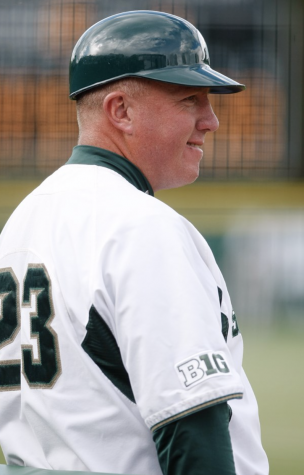 "We're excited to add Andrew Stone to our coaching staff. He's very detail-oriented, and a hard worker, who's got a very bright future in coaching ahead of him," Boss said. "He played for former Michigan State assistant Billy Gernon at Western Michigan, and he brings a wealth of knowledge, both from the Division I level as a player, and he has a unique experience with being able to recruit coming from Kalamazoo College."
Stone spent a lot of time working with Kalamazoo's offense and infielders during his record-breaking two-year stint there. In 2021, the Kalamazoo offense broke five school records in runs scored (313), total RBI's (267), doubles (84), triples (20), and home runs (23). The Hornets also had their second-highest win total in school history with 25; they also set the second-highest mark in school history in both hits and cumulative batting average.