The Sci-Files – 08/15/2021 – Conor Bertucci – Microalgae: The Green Machine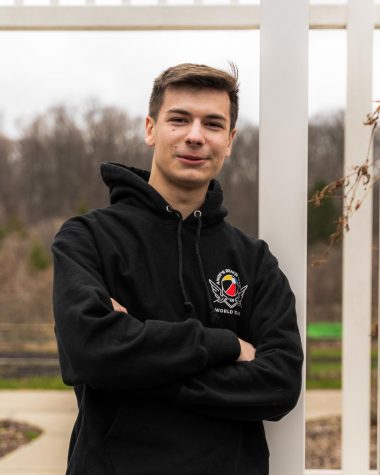 On this week's The Sci-Files, your hosts Chelsie and Danny interview Conor Bertucci. With the projected population growth of over 2 billion people in the next 30 years, food and energy production will have to increase drastically to keep up with our demands.  Fresh water and arable land are finite resources that are constantly diminishing due to environmental stresses. The cultivation of microalgae shows much promise as it does not require arable land or freshwater.  Unfortunately, harvesting costs currently hinder the progress and affordability of microalgae as a commercial-scale biofuel or food source.  Utilizing filters made from fungi to harvest microalgae can not only decrease operational costs but also increase overall biomass production.  This research focuses on the development of an algae filtration system that can be scaled up to a commercial level.
If you're interested in talking about your MSU research on the radio or nominating a student, please email Chelsie and Danny at [email protected] Check The Sci-Files out on Twitter, Facebook, Instagram, LinkedIn, and YouTube!