The Sci-Files – 07/25/2021 – Nick Ivanov – Fixing the Internet Inequality with Blockchain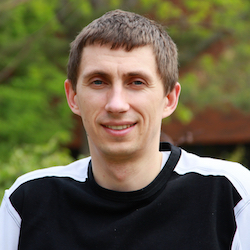 On this week's The Sci-Files, your hosts Chelsie and Danny interview Nick Ivanov. Information technology is ubiquitous, but it is not equally available to everyone – this phenomenon is known as the technological divide. One aspect of the technological divide is the ability to have a quality Internet connection in certain regions. Specifically, billions of people on Earth have no access to a reliable Internet connection or do not have access to any Internet connection at all. Unfortunately, most Internet Service Providers are lacking the incentive to cover sparsely populated and/or low-income regions – it is too costly and barely profitable for them. To address this problem, Nick and his team create a global decentralized wireless community network based on the novel blockchain technology. Their network allows small businesses and individuals to become Internet providers to deliver Internet to their communities. Moreover, their network uses a single account to connect to any provider participating in the network. Powered by blockchain technology, their Internet access network is the only network of this kind that is 100% decentralized, which means that no one owns it (including its creators). Moreover, they do not charge any fees for using this network, and no one, including Nick and his team, is able to shut it down. This allows to provide a fair community solution to the Internet access inequality, and thus help bridge the global technological divide.
If you're interested in talking about your MSU research on the radio or nominating a student, please email Chelsie and Danny at [email protected] Check The Sci-Files out on Twitter, Facebook, Instagram, LinkedIn, and YouTube!