DJ Spotlight of the Week: Zack Sneed
This weeks DJ spotlight is Zack Sneed! He is a senior linguistics major and the current host of the progressive Torch and Twang! You can tune in to hear Zack Tuesday nights from 8:00PM until midnight.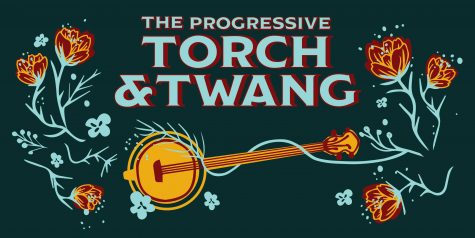 What made you join the Impact and become a DJ?
I have listened to the Impact for 20 or so years and have always wanted to be on. I lived with a former DJ and she suggested that I take her position when she graduated.
Where are you from?
I'm from Reno, Chicago, Fargo, Minnesota, Buffalo, Toronto, Winslow, Sarasota, Wichita, Tulsa, Ottawa, Oklahoma, Tampa, Panama, Mattawa, La Paloma, Bangor, Baltimore, Salvador, Amarillo, Tocopilla, Barranquilla, and Padilla, I'm a killer.
How do you think working in radio will affect your future career and life?
I read a sci fi short story once about this giant radio antenna where humans sent a message deep into outer space as an attempt to find aliens. They then received a message which only said "Quiet, they'll hear you". I think I would like to start a project like that.
If you were on a deserted island, who would you bring and why?
Someone who had a boat so we could leave
What's a time you've laughed so hard you've cried?
I only cry so hard that I laugh. Not the other way around.
Current favorite TikTok?
I like the one where they say sassy/funny quotes while dancing to the latest pop music.
Favorite dining hall on campus?
Landon
Favorite movie or TV show?
Grey Gardens
What is a hobby you started because of the COVID-19 pandemic?
Coughing on strangers