Magee: Spartans continue 'Jekyll and Hyde' season with win over No. 8 Northwestern
EAST LANSING — "Strange Case of Dr. Jekyll and Mr. Hyde" is a fictional gothic tale created by Scottish writer Robert Louis Stevenson in the year 1886. Most everyone knows the story, but the premise of the book explains the duality of man (or in this case team), and being "two-faced."  
Over 130 years later in 2020, I find myself comparing the Michigan State Spartans football team to this book and many of the descriptions Stevenson crafted.
One fall Saturday a few weeks ago, MSU quarterback Rocky Lombardi threw several dreadful interceptions vs. his hometown Iowa Hawkeyes. The following week, he got benched because of more bad decisions against the Indiana Hoosiers. 
Today, Lombardi threw dimes to wide receiver Jalen Nailor and Jayden Reed for touchdowns. Nailor's was a 75-yarder, Reed's a short over-the-shoulder catch where only he could get it. 
Every week Spartan fans have to ask, "which Rocky are we going to get?" There seems to be no in between, just good and bad. Consistency is something Spartan fans haven't seen since Connor Cook. 
Against No. 8 Northwestern Saturday, Lombardi only had one interception, but it ended up not costing the Spartans after a Wildcat fumble on the very next play. Lombardi still struggled with completions and his completion numbers at halftime against were an abysmal 4-of-13. That is not good enough.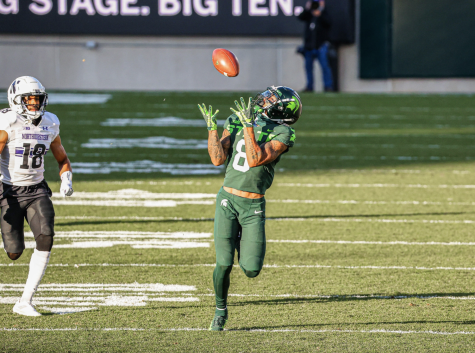 Lombardi has the receivers to make the throws, but he is having trouble getting on the same page. Nailor and Reed are two of the fastest guys I've ever seen with my two eyes. Are they even being used correctly? Go-routes and back-shoulder throws along the sideline are constants I see with this team. I don't think I see enough passes over the middle of the field, specifically in the 10-to-15-yard range. 
Early in the fourth quarter, on third-and-2, Lombardi found Nailor over the middle for a nice gain as Nailor caught the ball at his feet. The offense sold the run and Nailor was wide open. Had Lombardi put the ball more on target, it would have been a touchdown. 
If Reed or Nailor could get in behind the linebackers with a lot of open grass, no one would catch them. Reed's 4.5 speed would bust other teams' defenses. The same goes for Nailor. MSU coach Mel Tucker needs to get these guys out in space and let them show off. The threat of the sideline is hindering them and throwing off timing. 
Over the course of Mark Dantonio's final years, the talent level of MSU's players killed any momentum the program had built. During the program's five special years starting in 2013, it had staples such as Tony Lippett, Keith Mumphery and Aaron Burbridge. These guys are gone now and Dantonio did not leave Tucker with much, but Nailor and Reed are special and should be treated as such. Offensive coordinator Jay Johnson needs to figure this conundrum out if he wants to make a return to relevance anytime soon. 
On the other side of the ball, the defense seems like it is choosing games to dominate, get pressure and stop the run. The Northwestern matchup was one of them. The Spartan defense also came away with two interceptions.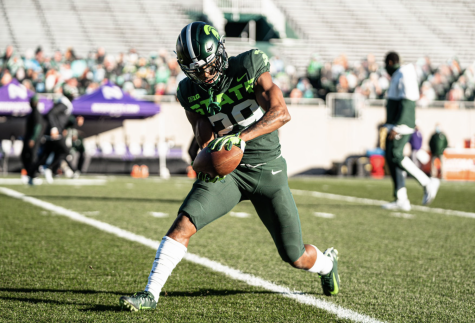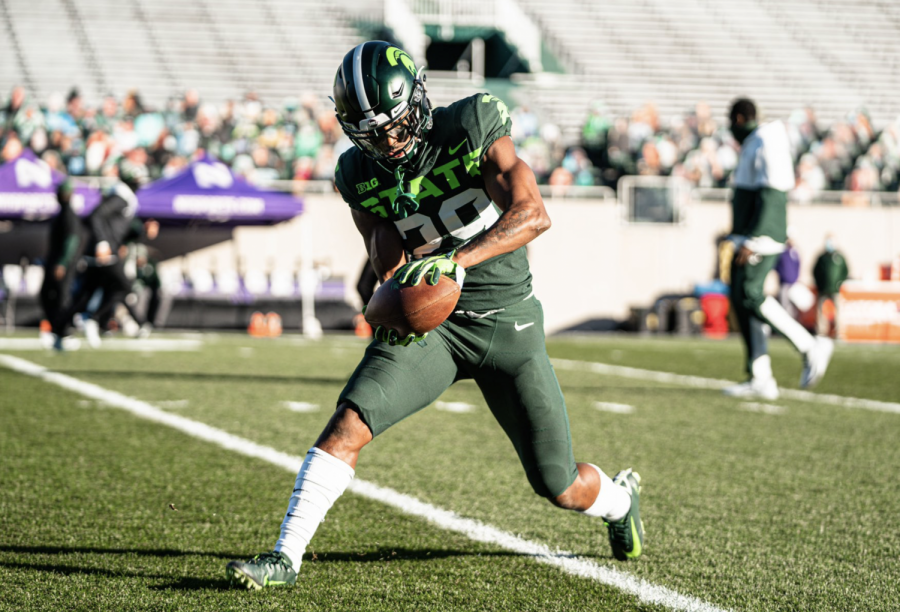 I won't go as far into the inconsistencies for this group as I did for the offense, and this is because even in losses I think they have been solid. Holding Indiana to zero second-half points was impressive, and even in the second half of a blowout against Iowa, the Spartans gave up only two scores. The Spartan defense got several stops on fourth down early in Saturday's game, and it helped them build a lead. Evanston native Naquan Jones had a really solid game, and Drew Beesley had a huge sack before halftime that most likely prevented a Northwestern score. 
The most frustrating things for Spartan fans is the ability to give up third-and-long over and over again. The main thing the MSU defense can fix is playing a 60-minute football game… and luckily, I don't think that's too far away. 
I still don't know if the Spartans are a good football team. I'm sure you are asking the same question. What I do know, however, is that they're on their way. Having a permanent Dr. Jekyll is something Mel Tucker and company will look to establish over the next several years. This win vs. a No. 8 Northwestern team is just one step towards this reality.
Sutton Magee is a football beat reporter for WDBM Sports. Follow him on Twitter at @suttonmagee12.