The Sci-Files – 07/12/2020 – Kevin Kraef – Accessing Affordable Healthcare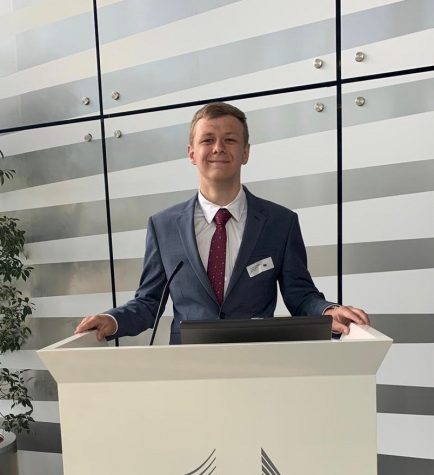 On this week of The Sci-Files, your hosts Chelsie and Danny speak with Kevin Kraef, a Junior at MSU's James Madison College and Eli Broad School of Business majoring in International Relations and Supply Chain Management. Kevin conducted his research on behalf of MSU's Institute for Public Policy and Social Research (IPPSR) directed by Dr. Matthew Grossman. In the past year, he investigated the effects of earned income tax credits (EITC), child tax credits (CTC), and publicly funded programs like Medicare and Medicaid in providing Americans with affordable healthcare. While examining these programs and their implementation in various states, Kevin also compared US programs to those in other countries like Germany, Switzerland, the UK, and South Korea to observe any differences in cost distribution, quality of treatment, accessibility, and patient satisfaction. Finally, Kevin focused on understanding and finding a solution to disadvantaged communities and their lack of access to affordable healthcare in the US by comparing different systems and poverty reduction methods from Michigan, Massachusetts, Texas, and California and other countries, specifically Germany and the UK. The results of the research demonstrate that in order to provide affordable healthcare for the majority of the US, a combination of EITC, CTC, and public programs like Medicare and Medicaid would be most effective alongside current private health insurance providers in our current system. However, in exploring other systems, a total reform towards a more universal system has a more promising outlook on providing equal access to affordable healthcare for all, including disadvantaged minority communities while providing varying degrees of cost burden on the taxpayer base.
If you're interested in talking about your MSU research on the radio or nominating a student, please email Chelsie and Danny at [email protected]. You can ask questions about future episodes here. Check The Sci-Files out on Twitter, Facebook, Instagram, and YouTube!