Three takeaways following Michigan State's victory over Oakland
Taryn McCutcheon leads the Spartans to victory 
Leading all scorers with 16 points, McCutcheon never took her foot off the gas pedal. The starting point guard improved her 3-point shooting by going 4-for-11. She definitely improved from the Notre Dame game.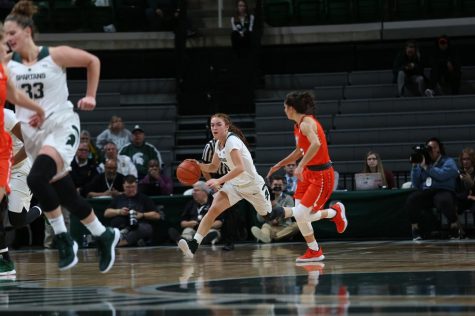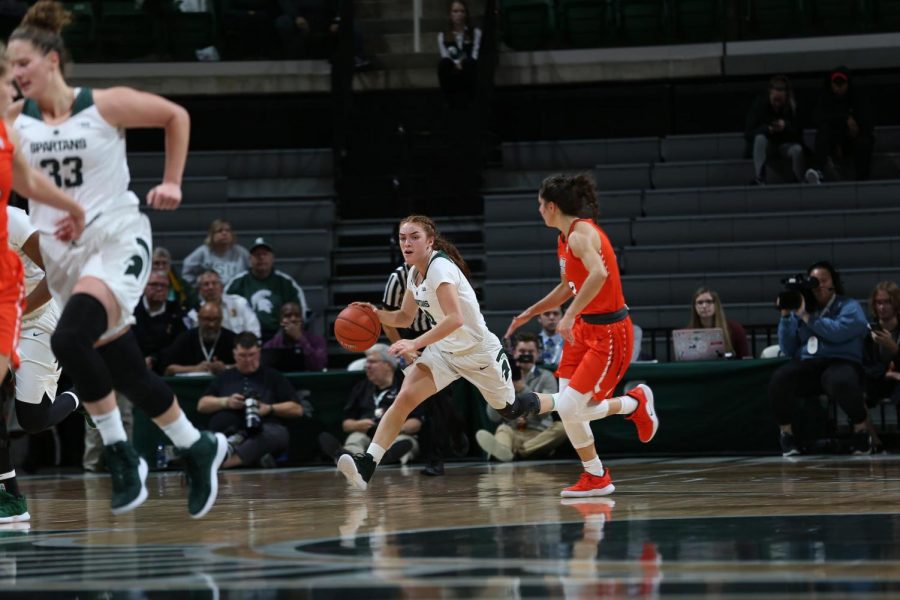 With ranked opponents coming up, the senior from East Lansing will need to provide the Spartans with more of her 3-point magic.  
Free throw percentage needs to be improved 
The Spartans' 36.4% from the charity stripe in the first half will need to be improved upon when the Spartans start Big Ten play. 
In the first quarter, the Spartans struggled at the line, shooting 25%. Taiyier Parks shot 0-for-4 from the line.  
When the Spartans head to play the Florida State Seminoles and the Indiana Hoosiers, free throws will be very important down the stretch. 
Julia Ayrault proves she is reliable
From putbacks to rebounds, Ayrault has proven to head coach Suzy Merchant that she can provide a lift off the bench.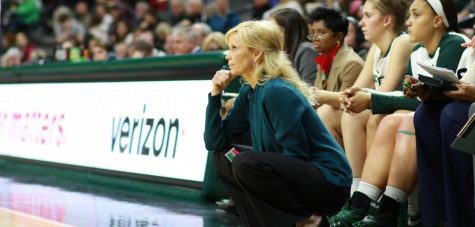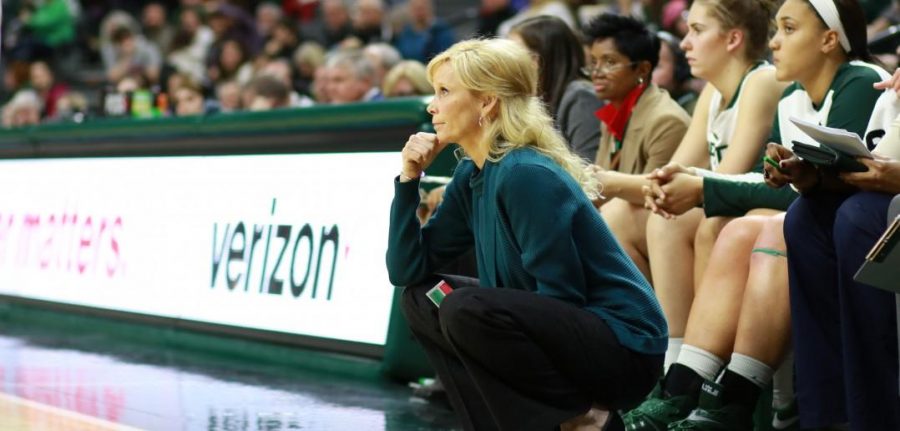 Ayrault finished the game with six points, all thanks to offensive rebounds. Ayrault always hangs around the paint for second-chance opportunities for the Spartans.
Contact Charlotte Steinberg at [email protected] Follow her on Twitter @sportstalkbycs.