Spartans overcome slow start to defeat Oakland
Sutton Magee, Women's Basketball Beat Reporter
November 19, 2019
EAST LANSING — Michigan State defeated the Oakland Golden Grizzlies Tuesday by a score of 76-56. 
Michigan State, coming off a big win against a feisty Notre Dame team, was caught with the notorious post-big game hangover early. 
In-state foe Oakland took advantage of a few defensive and mental errors and several missed shots from the Spartans.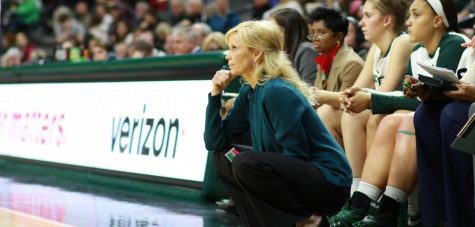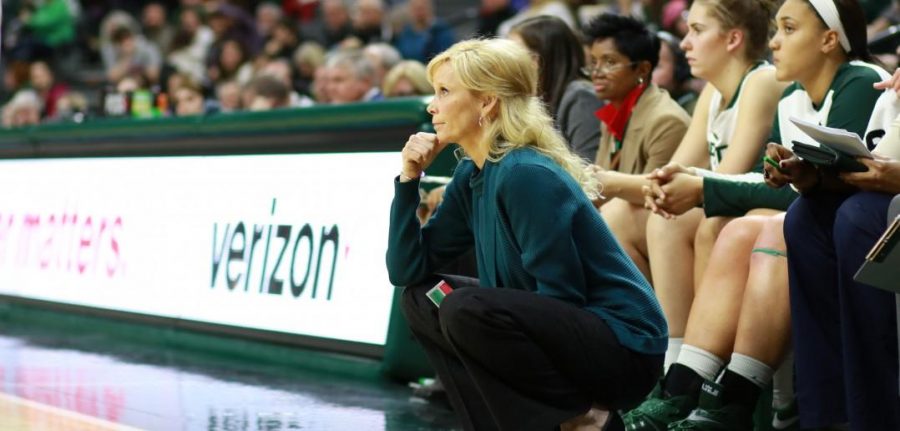 "The vets helped us get back on track, to know that we have bigger goals, to get through it and to bring the energy back up," freshman Taiyier Parks said. "Pushing the ball helped us bring up the energy." 
The Spartans found themselves down after Oakland hit several tough shots. Head coach Suzy Merchant was visibly unhappy and pulled Sophomore Kayla Belles after just a minute of play. She looked to her bench to give them a spark. 
Michigan State aided the Golden Grizzlies by shooting 3-for-18 from long distance and 4-for-11 at the free throw line in the first half. The Spartans played hard defensively but couldn't get their shots to fall.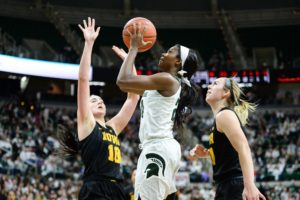 After starting the game 0-for-3 behind the arc, Senior Taryn McCutcheon found her stroke in the second quarter and hit her next three shots from behind the arc. 
This run came while she was playing off the ball, a position Merchant seems to really like her.
"The thing about Taryn, she's gotta shoot those shots, that's her game," Merchant said. "She tough, she's got a motor, she doesn't give in to fatigue, she defends, she communicates, I mean she's four straight years as a starter here. You have a lot of confidence in someone like that."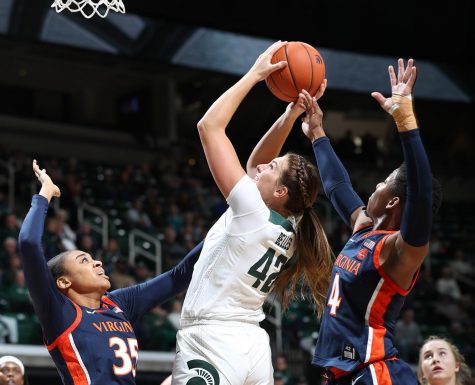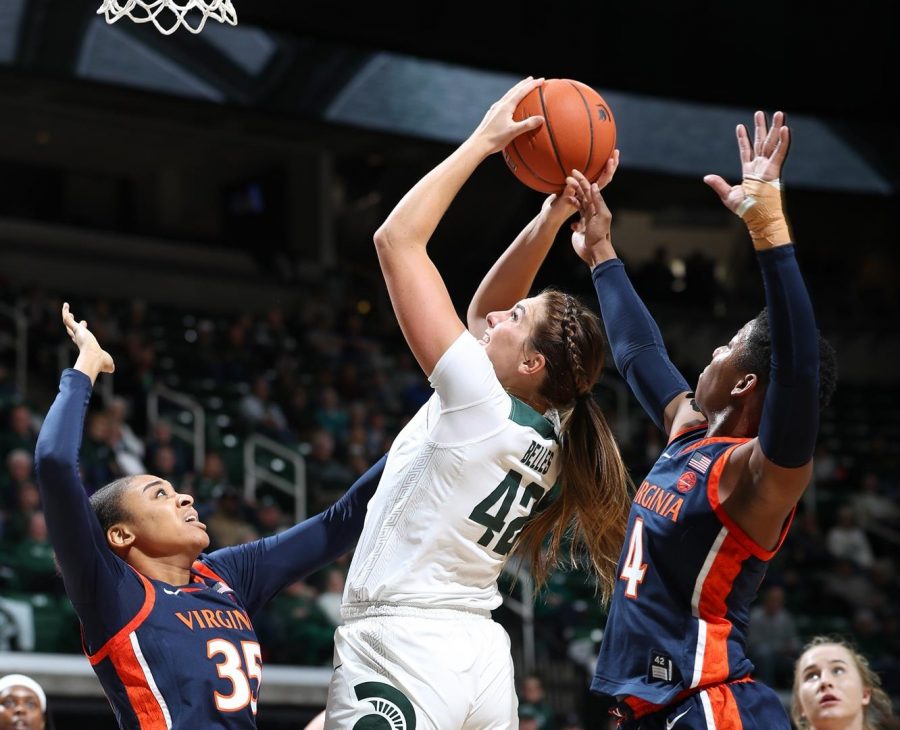 Following the halftime intermission the Spartans went on a quick 6-0 run and never looked back.
The full court press was back and led to 15 Oakland turnovers. 
The Spartan offense distributed the ball too, with McCutcheon, Nia Clouden, Mardrekia Cook and Belles all in double-figure scoring. Michigan State was equally as good defensively down the stretch with six blocks and 10 steals as a team. 
Cook and freshman Julia Ayrault proved ultra reliable tonight, both having their best games of the season.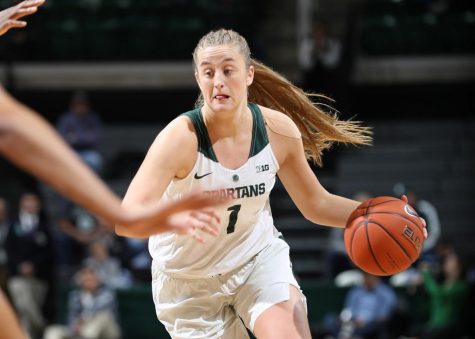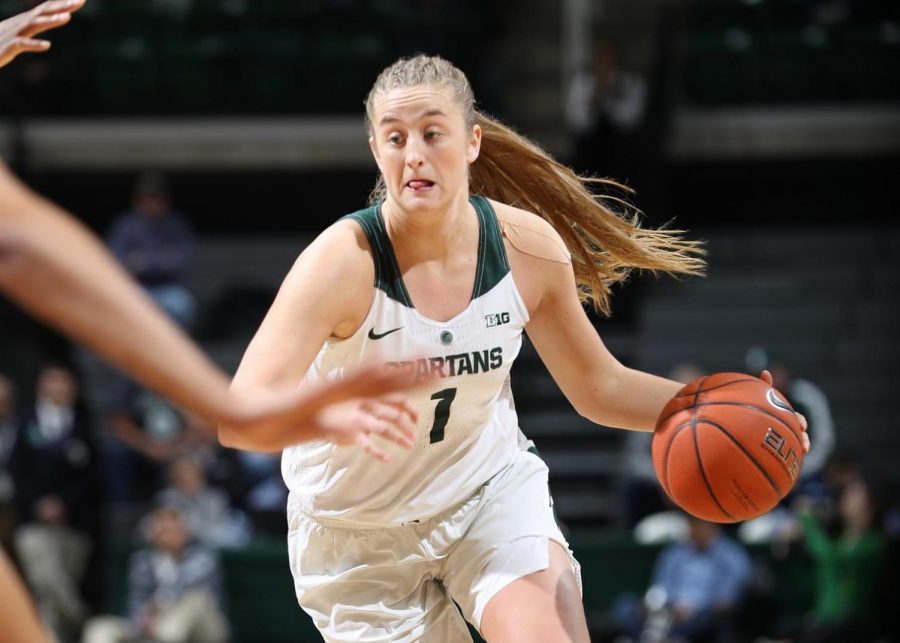 Cook had 14 points and four rebounds and Ayrault had six points and eight rebounds. 
The Spartans next game at the Breslin Center comes this Sunday, Nov. 24 against Hartford. It will be at 2 p.m. on BTN+ and broadcasted live on 88.9 FM in the Lansing area.
Contact Sutton Magee at [email protected]. Follow him on Twitter @suttonmagee12.