Spartans look to face Detroit Mercy, remain undefeated on young season
EAST LANSING – On paper, Friday's contest for Michigan State appears to be quite similar to its first game of the season. Like Eastern Michigan, the visiting University of Detroit Mercy Titans are a heavy underdog against a fellow in-state squad.
In fact, MSU made a concerted effort in non-conference play of scheduling smaller Michigan schools to fill out the schedule, as Oakland will also visit the Breslin Center in a couple weeks.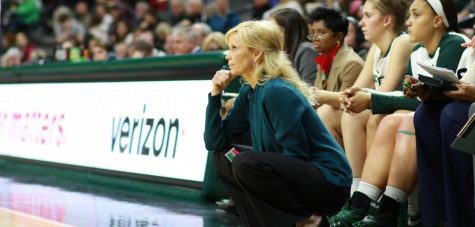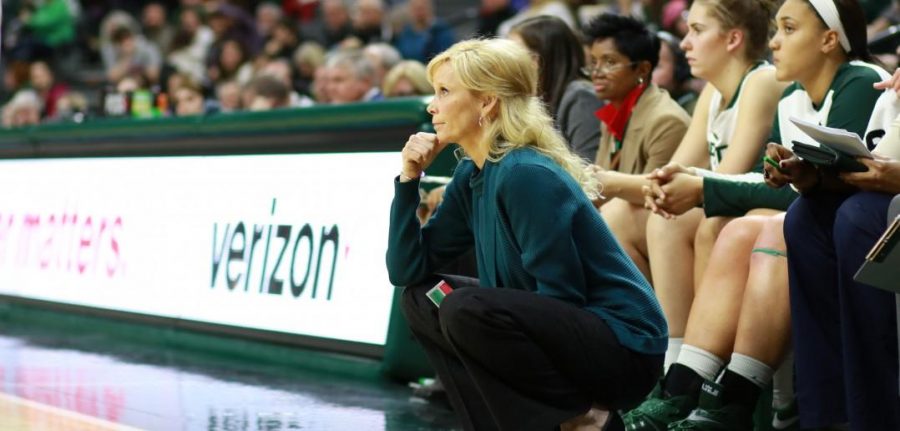 Before the Golden Grizzlies make an appearance on Nov. 19,  MSU will be looking to improve to 2-0 against fellow Michigan schools. Like the first contest of the season against EMU, the Spartans will be expected to win on their home court. Frankly, nothing short of a rout would be acceptable for a Spartan team that is facing a team that went 4-25 last season.
Unlike MSU, Detroit Mercy was unable to kick off the season on the right foot. The Titans were run off the court by the Loyola Ramblers by a final score of 89-60. Like the Spartans, the Titans were unable to muster much of anything on the offensive end in the first half of their opener.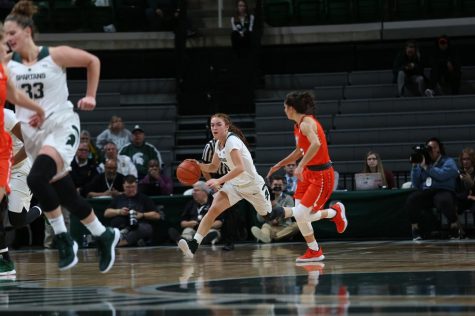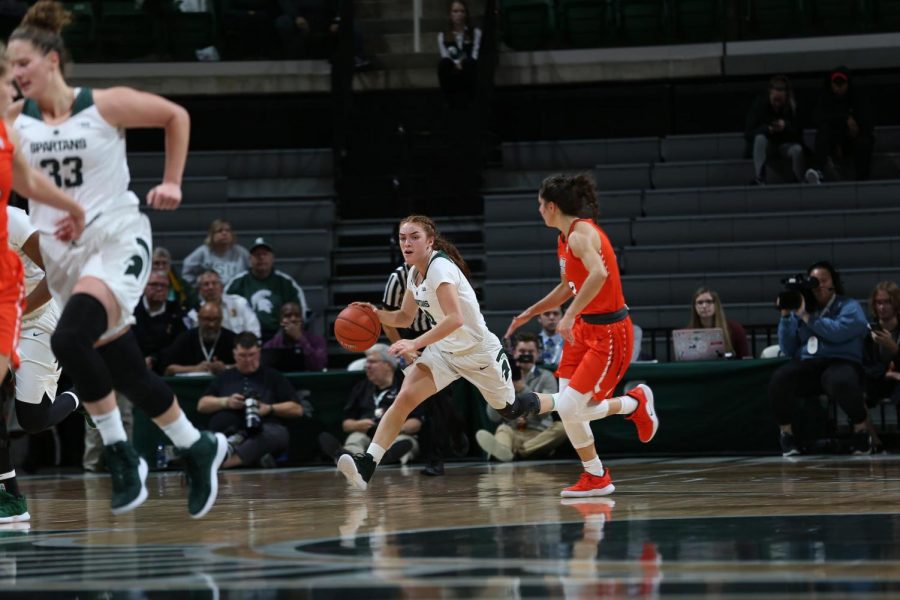 Also unlike Michigan State, the third quarter did not serve as a jumping off point for scoring. Detroit Mercy would shoot below 33% from the floor in the first and only 32% from the floor overall. Only sophomore guard Zoey Oatis would score more than single digits for Detroit Mercy in its season opener.
With the status of Shay Colley still up in the air, games like this usually serve as key learning experiences for young rotation players like freshmen Alyza Winston and Taiyier Parks.
If Colley ends up being out for a bit of time, these two players, along with Moira Joiner, will need to grow up quickly with a tough schedule coming up that includes a road game against Notre Dame, as well as neutral sight games against Florida State and LSU.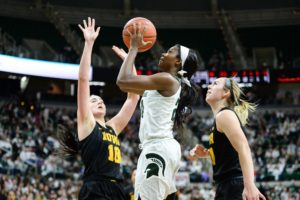 Winston showed signs of her high ceiling, with 14 points in 12 minutes during the season opener. With such an abundance of untapped potential, head coach Suzy Merchant mentioned in the postgame press conference of needing Winston to continue to receive playing time to mature and grow up.
If her and Joiner, along with Parks, can accelerate that typical freshmen learning curve in Colley's absence, then MSU will be that much deeper when Colley comes back.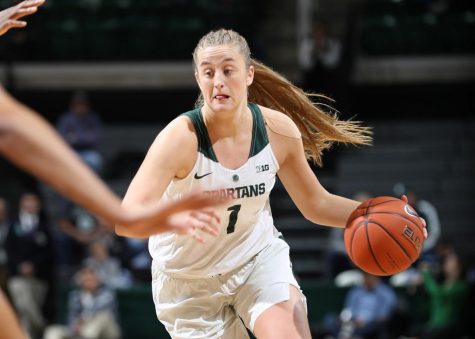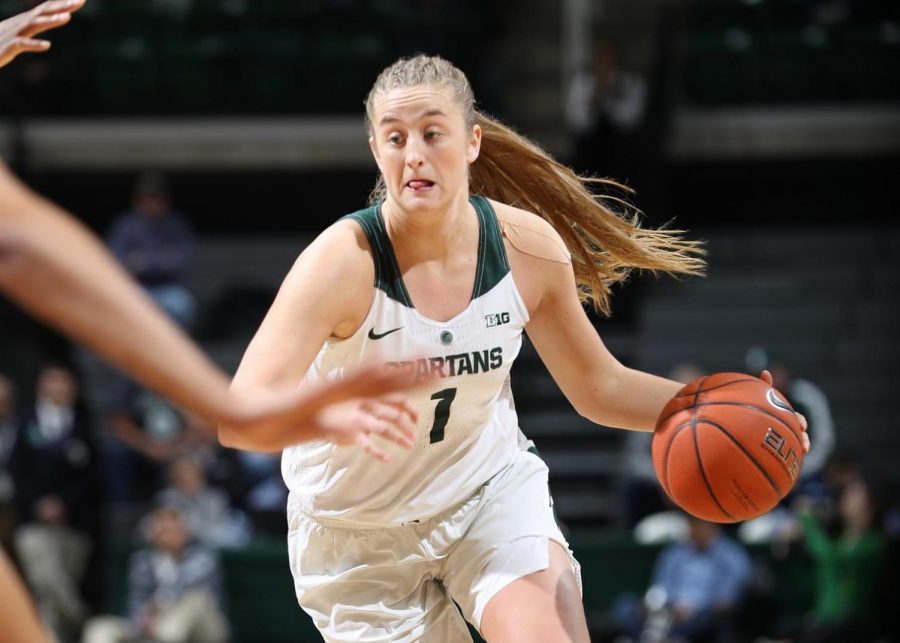 It bears noting that Colley wasn't scheduled to suit up for the Spartans against Notre Dame next Thursday regardless of injury, as she was planning to participate in some team training activities with Team Canada. Her plans now remain to be seen.
This isn't a game that MSU needs to worry about losing. The onus must be on not sleepwalking through the first half against another inferior foe. In games such as this, the measure of success is not measured by the final score, but by the execution level. As long as the Spartans do what they are capable of against Detroit Mercy, they will easily stroll to an early-season 2-0 mark.
Contact Nathan Stearns at [email protected]. Follow him on Twitter @NathanStearns11.