Spartans open season with Champions Classic loss to Kentucky
Trent Balley, Men's Basketball Beat Reporter
November 6, 2019
NEW YORK – After much anticipation and plenty of warranted buzz at Madison Square Garden, the Michigan State Spartans finally took off for their highly-anticipated season. 
Coach Tom Izzo's 25th season in East Lansing would begin with a loss though, as the No. 1 Spartans fell short, 69-62 to the No. 2 Kentucky Wildcats in New York City at the 2019 Champions Classic.
The first two buckets of the season for Michigan State were fittingly scored by point guard Cassius Winston and center Xavier Tillman. But the Spartans found themselves plagued by the turnover bug with 10 in the first half, and 14 team fouls didn't help as Kentucky took a 34-24 lead into halftime.
It was freshman guard Tyrese Maxey who led the first-half charge for the Wildcats with 11 points off the bench. Sophomore guard Immanuel Quickley also added seven points and three rebounds.
As far as the foul trouble, eight of the 11 Spartans who saw the floor in the first half committed at least one foul, and five players had two fouls or more. 
"Half of us didn't think it was the greatest calls," Izzo said of the officiating following the game. "Knick knack early, and we just got guys in so much foul trouble."
The whistles didn't allow for much flow on either side of the ball, but if there was one silver lining, it was that Winston appeared to pick up right where he left off a season ago, scoring a dozen points in the first half (half of his team's total).
The Spartans opened the second half with a nice run, able to cut the score to as low as three points. But it seemed as though the Wildcats had an answer for every Green and White surge of energy. 
Freshman forward Kahlil Whitney and senior forward Nate Sestina hit back-to-back 3-pointers with 10 minutes left in the second half to put the Spartans in what felt like an insurmountable 13-point hole. 
Low and behold, Izzo made adjustments, and big plays from senior swingman Kyle Ahrens and sophomore forward Thomas Kithier helped the Spartans go on a 7-0 run to pull back within striking distance. 
The game remained nip and tuck, and a Winston and-one finish and free throw put the Spartans down only two with just over a minute to play. That's when Maxey put a cap on his impressive night by drilling a well-defended 3-pointer at the top of the arc with 59 seconds remaining to all but seal the win for the Wildcats.
Maxey finished the game with a wildly impressive 26 points off the bench as a freshman, as the Spartans' comeback effort fell a day late and a dollar short.
Aside from Maxey's heroics, it really felt as though the Spartans beat themselves at Madison Square Garden. With a total of 15 turnovers for the game, the Spartans shot themselves in the foot a lot more effectively than they shot the three ball, going just 5-for-26 from deep on the night.
"I'm not disappointed with all the effort," Izzo said. "I'm disappointed that we didn't play more intelligent and I'm disappointed that we turned it over."
Despite the loss, of course there's some positives for the Spartans going forward, as the sophomore forward tandem of Marcus Bingham and Kithier saw decent floor time, and each player scored seven points apiece. Freshman guard Rocket Watts also got his share of minutes despite a scoreless performance. This is a great sign of depth to come.
However, in the end, Winston's 21 points and four assists weren't quite enough to power the Spartans to a win. Up next, Michigan State will host Binghamton on Sunday while Kentucky hosts Eastern Kentucky on Friday.
Contact Trent Balley at [email protected] Follow him on Twitter @tbal91.
About the Writer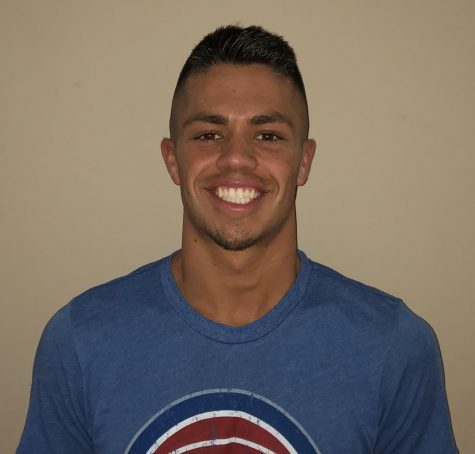 Trent Balley, Men's Basketball Columnist/Sports Editor
Trent is a sophomore journalism student who serves as Men's Basketball Columnist and Detroit Sports Columnist for Impact 89FM. He also works as Sports Editor for the station. He is a regular member of the Motown Rundown and Impact Izzone podcasts.