Spartans own one final chance to finish season on high note
EAST LANSING – As the snow and rain begins to fall, it serves as a transitory signal from the end of the fall sports season to the beginning of the winter season. Accordingly, this Saturday will conclude the 2019 Michigan State field hockey season, when MSU hosts the No. 21-ranked Ohio State Buckeyes. And what a season it has been.
For a team that only managed five wins all of last season, getting to seven already serves as a strong indicator that this youth-laden team is headed in the right direction from a development and maturation standpoint. head coach Helen Knull has also led this year's Spartans to their first top-25 ranking in four years. So from that aspect, this season has been a resounding success.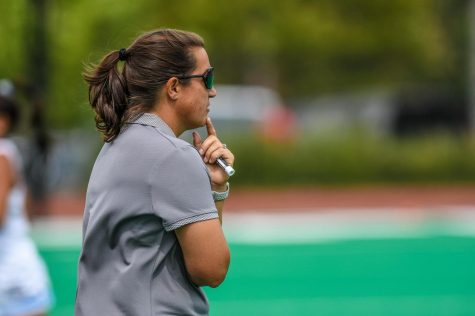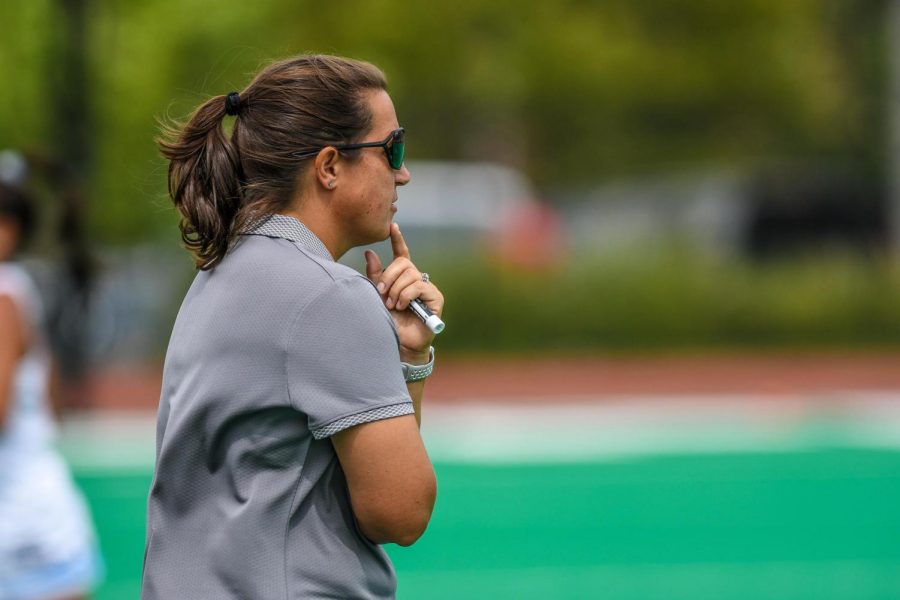 On the flip side, the winless conference record in Big Ten play is a bit of a black mark for a talented and pride-filled squad. It has been well documented that the Green and White have faced off against some of the best teams that the country has to offer. So on one hand, the Spartans have really not had one bad loss all year. But on the other hand, going 0-8 against ranked foes serves as a reminder of missed opportunity after missed opportunity.
Saturday will be the final chance for Michigan State to dispatch that goose egg in conference play and against ranked opponents. If MSU can knock off Ohio State on Saturday, it won't save their season, but it will prevent them from having a big round circle in the conference and ranked foes department.
If this game was being held four weeks ago, no one would have blamed you if you were under the impression that MSU would get smoked by Ohio State. After all, Michigan State wasn't just beaten by Northwestern, Iowa and Michigan, they were outrightly embarrassed.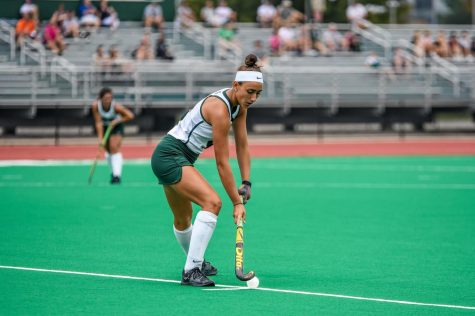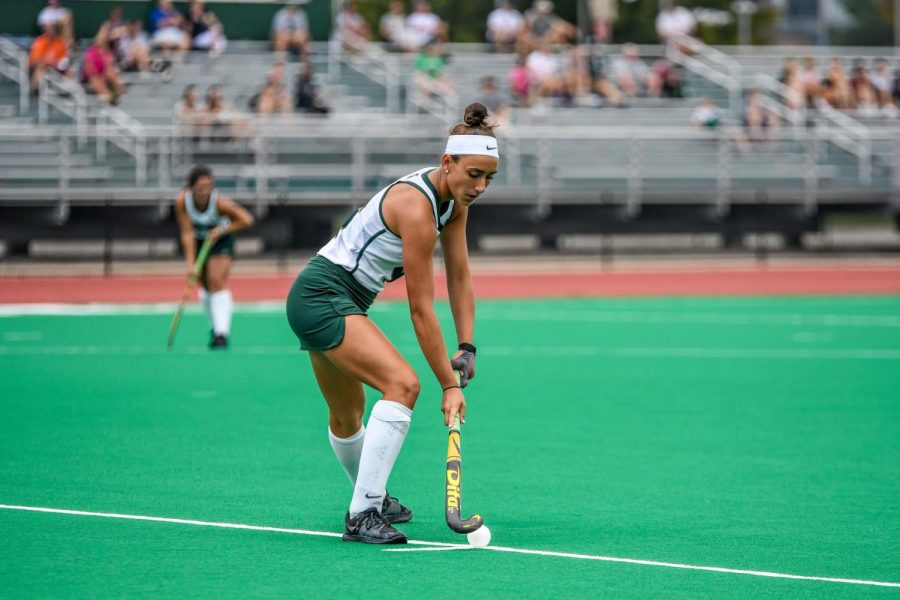 Since that brutal three-game gauntlet however, these Spartans have significantly tightened up in the defensive zone especially. They were much better against ranked Rutgers and Wake Forest in not creating silly corner chances. That commitment to improvement and discipline almost netted the Spartans their first conference win of the year against Penn State.
It has been a bit of a mystery as to what Spartan team will show up on any given day. Will it be the inexperienced, mistake-prone squad, or will it be the more disciplined version that has learned from their mistakes?
Only Saturday will tell us how determined Michigan State is to put a bow on the 2019 season and write some of the wrongs that have plagued the team all year.
Contact Nathan Stearns [email protected]. Follow him on Twitter @NathanStearns11.