Spartans defeat Albion in regular season tune-up
EAST LANSING — Growing pains. Everyone goes through them, even No. 1 Michigan State men's basketball. This was what Tuesday's exhibition game was all about – players finding their place. Despite a slow start against against Albion College, Michigan State came out with a 85-50 win against the Britons.
It was evident there were a lot of preseason jitters. Cassius Winston was quiet with 16 points. Aaron Henry had three turnovers in the first few minutes of the game. Marcus Bingham Jr. struggled with fouls. Other players had difficulties with turnovers too, but turned it all around come the second half.
On the upside, there was a lot of promise shown from the freshmen. Rocket Watts put up four points, five rebounds and four assists. He made a name for himself with his tenacity on the court. Malik Hall had nine points and four rebounds.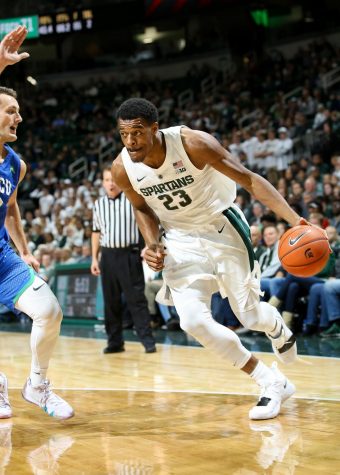 Julius Marble made an appearance on the court too and put up two points. As head coach Tom Izzo is still trying to find his core starting five, these guys will help give him those answers. 
"This, the Gonzaga game… when you're trying to play 11, 12 guys just to get them some minutes, to be honest with you we're trying to see who fits in where, especially at that four spot," said Izzo. "You know, we don't know what's going to happen with Kyle (Ahrens) so we're looking at some other guys at the two too. I mean, we're digging down here a little bit… it was one of those nights where everyone got to do something."
Sophomore forward Gabe Brown showed significant improvement. He had nine points, five rebounds, and two assists. He also had a surprising dunk and attacked well.
The game began with junior forward Xavier Tillman scoring the first points of the game on a layup. Watts took the first few minutes to assist Tillman. He then snagged a rebound to score two points off a missed 3-pointer by Tillman.
Izzo proceeded to change the lineup and put Bingham, Foster Loyer, Henry, Tillman, and Brown together in the game. In roughly one minute on the floor, Bingham gave up a post bucket to Albion forward Caden Ebeling on one end, missed a three and got blocked under the basket on the other end. 
To add to his list, he committed a foul back on defense. Izzo wasn't too happy with him.
Hall got his first points off a Bingham high-low feed that resulted in a layup. Loyer nailed a baseline three from Watts. The Spartans caught fire near the end of the first half, and took a commanding 34-20 lead with 3:56 left on the clock. 
Henry would then almost sink a basket just past half court right before the buzzer. MSU ended the first half with a 40-25 lead over Albion with hopes the next half would be stronger.
In the second half, MSU led by 15 points. Brown flashed a dunk in the paint on a fast break off an Albion turnover. Winston scored a 3-pointer from the outside and a second-chance jumper to push the Spartans to a 20-point lead.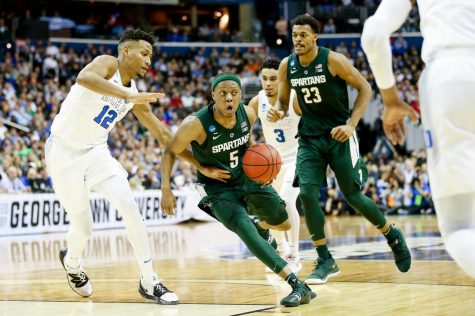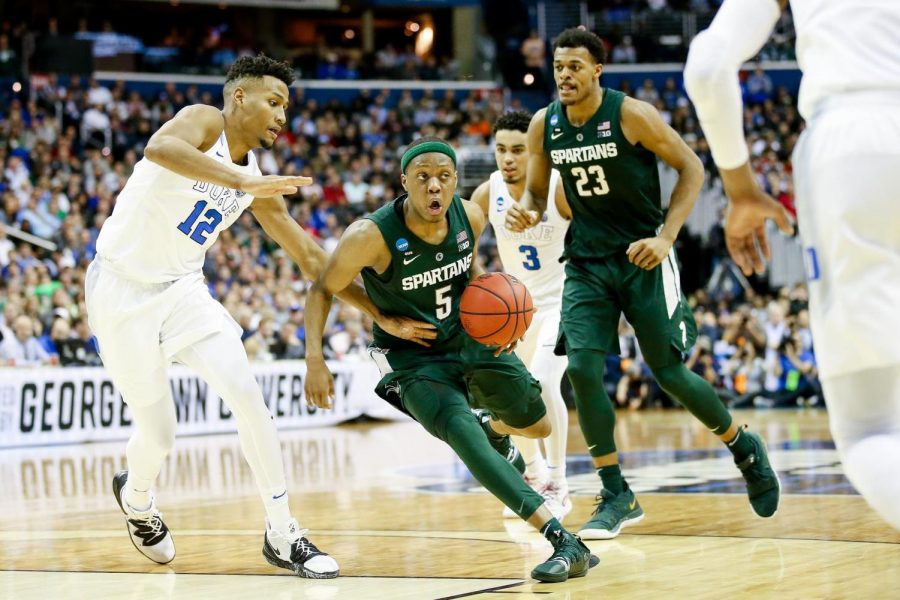 Thomas Kithier assisted with a 3-pointer of his own. Soon enough, it was 30 points with the Spartans leading 67-36 when Henry had an insane dunk in the paint. The Spartans knew they had all the power. 
MSU took its biggest lead of the game, 81-40, on a pull-up 3-pointer from Winston with 5:03 to play, and matched it at 84-43 when redshirt sophomore Brock Washington hit a 3-pointer with 4:03 left.  
With seven minutes left in the game, Winston and Tillman had a combined three 3-pointers in a row for the Spartans. Tillman scored a team-high 19 points and proved himself to be a big man that he can shoot threes well. MSU finished with 22 offensive rebounds, 11 blocks and 12 steals.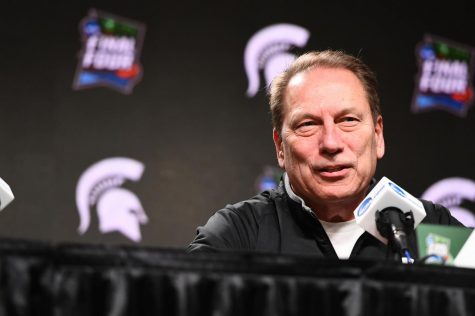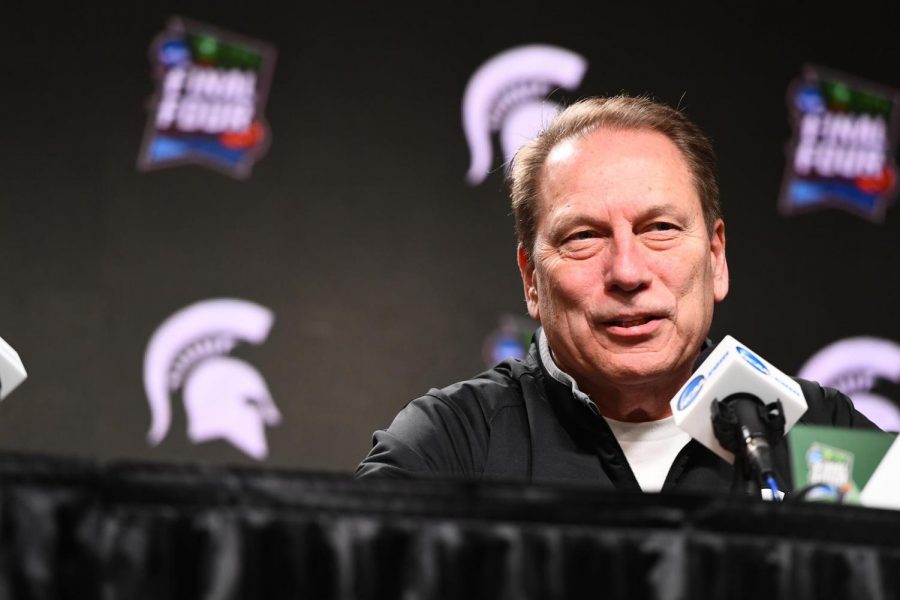 "I think we did pretty good. You know I think we played hard and that was the most important thing," said Winston. "Once we get to playing hard, no matter the competition, we start to look like that team that's ranked extremely high. Once we play hard, it's gotta carry over for the rest of the season and we should be alright."
To aid to the mentality of playing hard, going against a division three team like Albion was a good way for the Spartans to learn its strengths and weaknesses.
"Hopefully we'll get better," Izzo said. "We got a week, and we got a lot of improving in this next week. But I saw a lot better things tonight in strange ways."
Michigan State will open its 2019-20 season next week on Nov. 5 at the Champions Classic in New York City against No. 2 Kentucky.
Contact Natalie Kerwin at [email protected] Follow her on Twitter at @NatalieKerwin1.