Spartans fall following impressive Penn State performance
EAST LANSING – As a monsoon ensued at Spartan Stadium on Saturday afternoon, Penn State took one more step toward its conference championship and playoff goals with an impressive beatdown of Michigan State, 28-7. 
Many thought Penn State could succumb to a let down game this week after an emotional win last week against Michigan. Head coach James Franklin did not let that happen, allowing his team to stay even with the Ohio State Buckeyes in the Big Ten East.  
The Nittany Lion faithful created an electric white out crowd last Saturday, one proven to cause issues to opposing teams. Today's crowd in East Lansing was nothing of the sort. With an uninspired Spartan team on the field and a torrential downpour coming from the skies, most Spartan fans didn't feel the need to stay, and rightfully so.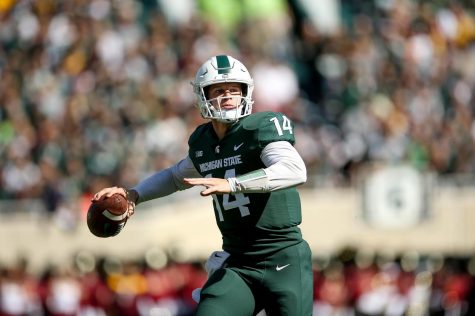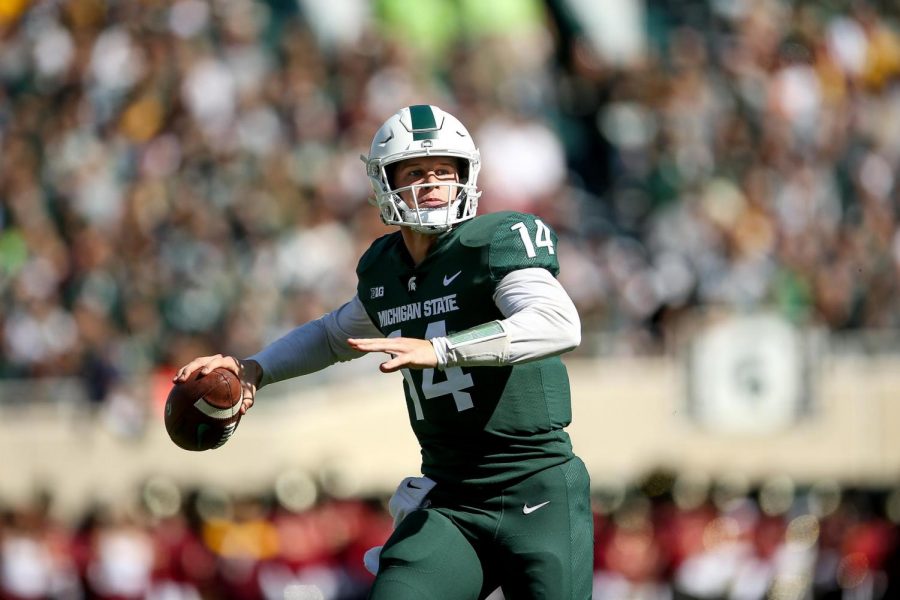 The Nittany Lions, sitting pretty at 8-0 overall, 5-0 in conference, are in for an undefeated against undefeated matchup in two weeks against the Golden Gophers of Minnesota. Both teams come off a bye week, so gameplans will be crisp and the players will be well rested for the matchup. 
While Penn State did not look stellar for most of the game, especially in the second half, it takes real discipline to not overlook a 4-3, now 4-4 Michigan State team on the road. 
ESPN analyst Kirk Herbstreit even acknowledged this fact, stating "REALLY impressive performance today by @PennStateFball. Not that beating MSU is big but on the road after an emotional win last week-boys showed up to play today to their credit! More of an emotional/maturity test than x/o's." 
As Franklin and the Nittany Lions coaching staff look ahead, they have to like the position they have put themselves in. While their next game is indeed against an undefeated Minnesota team, the Golden Gophers have yet to beat an AP Top 25 team, and have played no quality opponents. 
This next game will be crucial to Penn State's hopes, but a future winner take all game against the Buckeyes of Ohio State will ultimately decide who gets to advance to Indianapolis and be the representative from the Big Ten East. 
Ultimately, Franklin can't be 100% pleased with the product they put on the field, but he'll take the win no less. They have many future opportunities to prove to the committee they belong.
Contact Sutton Magee at [email protected]. Follow him on Twitter @suttonmagee12.