Ideal trade scenarios for Lions as deadline approaches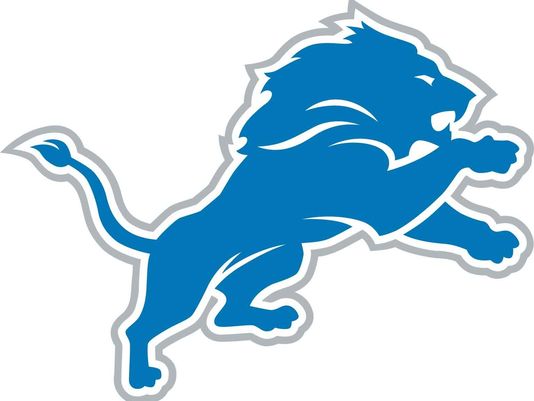 Alex McRae, Football Beat Reporter
October 29, 2019
The Detroit Lions are an interesting case approaching this 2019 NFL trade deadline. With a record of 3-3-1 and in third place in their division, the Lions could fancy themselves as buyers or sellers. So, what exactly should this team do to set themselves up for success, rather in the short term or long term.
In my opinion there is really only one option for this franchise in its current state. That is to buy. I believe that with the current contract status of many starters in relation to the draft holdings the Lions have, now is the time to make a push, a push for a division or at least a playoff spot.
The Lions, if they are unable to take the division away from the now 7-1 Green Bay Packers or 6-2 Minnesota Vikings, both of which have beaten the Lions thus far. They will have to compete for the final two wild card slots with the Carolina Panthers, Seattle Seahawks, Los Angeles Rams, Philadelphia Eagles, the loser of either the Vikings or Packers and possibly even the Chicago Bears. This may seem like an uphill battle as every team, except for the Bears, currently holds a better record than the Lions.
It's fair to say that outside of one game against the Minnesota Vikings, the Lions have played far better than their record states, taking Green Bay and Kansas City down to the wire in very winnable games where a few questionable calls and unlucky bounces went the way of the opposition.
On top of that, Matthew Stafford has outplayed the likes of Phillip Rivers, Patrick Mahomes and Carson Wentz and is playing MVP-caliber football right now. At the age of 31 years old, Stafford may not continue this iron man, world beater level for much longer. It's paramount the Lions capitalize on this once in a franchise like opportunity.
That being said, the combined record of the Lions remaining opponents is 28-32, containing only three games against teams above .500 in the Packers at home, the Vikings on the road and the Cowboys, a team that lost to the 1-6 New York Jets, at home. With only nine games remaining, it's vital for the Lions to make moves now to shore up the glaring weaknesses before this final push can be made.
It's now important to seek out what positions are needed, who should the Lions target and what will the price be for these targets. First the positions of need. To be frank, defense, at any position. Ideally, if I could have a direct line to Bob Quinn, I would want to tell him to target an EDGE rusher and a No. 2 cornerback.
The Lions pass rush has been flat out awful and adding an EDGE who can get consistent pressure on a three or four-man front would absolutely transform what has been a bottom tier defense. Partnered with that, when the front isn't able to get home to the quarterback, the Lions need help opposite of Darius Slay. Rashaan Melvin has been serviceable at best, and toasted multiple times by a rookie, at worst.
There is one more glaring need on this team, that is running back. Kerryon Johnson is on injured reserve and won't play again unless the Lions make the postseason. Based on the lack of success all season in the running game, an upgrade in the offensive backfield to compliment Stafford's play is vital to prolonged offensive success.
Now it's important to look at who is available and what would the cost be to acquire their services. The first name I want to look at here is EDGE rusher Ryan Kerrigan from the Washington Redskins. A perennially top-ranked EGDE rusher on pro football focus, he's never missed a start in his nine-year career and he's never finished a season with less than 7.5 sacks, which occurred during his rookie season.
He hasn't lived up to his previous seasons goals but put alongside Trey Flowers, his numbers would improve. One other name Lions fans should keep an eye on is Vic Beasley, he led the league in sacks in 2016 but has been thoroughly disappointing since then. The Falcons are desperate to move him and he would be a cheap solution to the Lions problem.
Another pair of guy the Lions could kick the tires on are the former Kansas star corners Aqib Talib from the Rams or Chris Harris from the Broncos. Both guys are up there in age, but both are also former all-pro caliber players that are guys their respective teams are willing to part with. Harris would be the preferred option in my opinion but Talib may be the cheaper option. There aren't many other corners available but two other potential options are Patrick Peterson and Quincy Wilson.
I would be shocked if Arizona moved Peterson especially after trading for Kenyon Drake. If they did move him, it would take a very large package to acquire him. Wilson, on the other hand, would be a glorified waiver claim as the former first-round pick has played a bit like former Lion Teez Tabor.
Finally, the running back conundrum. A few names out there now are Melvin Gordon from the Los Angeles Chargers, Devonta Freeman from the Falcons and just recently Rashaad Penny from Seattle. Gordon and Penny would likely come at a premium price, Gordon because of previous production and Penny because of his age and draft position.
The name I think would be most interesting would be Jaylen Samuels from Pittsburgh. A guy that is stuck in a running back room with James Connor and Benny Snell but showed plenty of promise last year in his rookie season. With two years left on his contract after this season, he could be a long-term solution at running back and may be acquirable at a relatively cheap price.
In an ideal world, the Lions would trade a fourth-round pick in 2020 and 2021 sixth for Ryan Kerrigan, a 2020 fifth and 2021 fifth for Jaylen Samuel and a 2020 fifth and a 2021 third for Chris Harris. To be completely honest, the Lions, let alone any NFL football team making three relatively big moves on the deadline would be shocking and essentially unpreceded.
That said, the football landscape is changing, and if the Lions want to be competitors in the NFC, unpreceded moves are required. These trades wouldn't mortgage the franchise but would still make it far more competitive than it currently is. 
Contact Alex McRae at [email protected]. Follow him on Twitter @amac595.