Five keys to victory for Lions against Chargers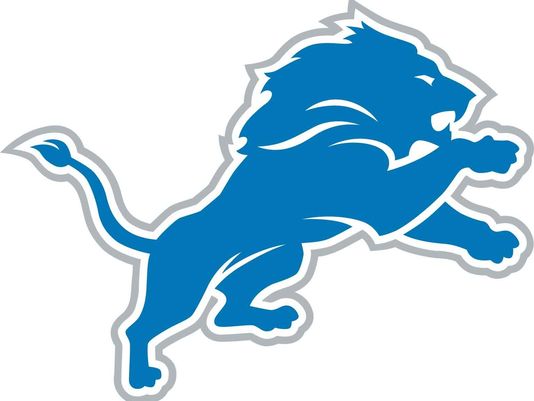 Nothing is more frustrating than a tie in a professional sports game. We all understand why the NFL still allows ties, it's for the good of the players. But the fans are kinda over it, and especially when your team has an 18-point lead going into the fourth quarter, a tie is the most bittersweet possible outcome. 
But the Detroit Lions tied the Arizona Cardinals in week one. It's safe to say they're ready to move on and right the ship this Sunday when the Los Angeles Chargers roll into the Motor City. It's up to Detroit to make them roll out with a loss.
Looking ahead at Detroit's upcoming schedule, they play the Philadelphia Eagles on the road in week three followed by the Kansas City Chiefs at home before the week five bye. The pressure is on to get this win against the Chargers with two big tests immediately to follow. Here's how the Lions can do it.
PRESSURE QB PHILLIP RIVERS
This is obviously one of the biggest components of successful football across all levels. Pressure the quarterback, force him to make mistakes, win the game. But with Rivers and the Chargers missing their best player in Melvin Gordon to a persisting contract holdout, Rivers' weapons are limited. Add the fact that tight end Hunter Henry has a knee fracture and will miss time, the Lions must take advantage.
Detroit's defensive line did a superb job pressuring Cardinals' quarterback Kyler Murray for three quarters in week one. In fact, linebacker Devon Kennard came away with a trifecta of sacks in the first half alone. It wasn't until the Lions started to play a prevent defense that… well, you know the rest. 
If there's one message for coach Matt Patricia and defensive coordinator Paul Pasquiloni, it's that this pass rush needs to keep its foot on the gas for ALL FOUR QUARTERS. Pro Bowl wide receiver Keenan Allen (123 receiving yards, touchdown in week one) will still be on the field for Los Angeles, not to mention Gordon's backup Austin Ekeler (154 total yards, three touchdowns in week one). Make Rivers get the ball out quick.
SNACKS MUST EAT
I just alluded to Ekeler's production, which is essentially what got the Chargers their overtime win against the Indianapolis Colts a week ago. Only 58 of his 154 total yards were on the ground, but this isn't to say the Lions should take Ekeler lightly. Shut down the run.
Damon "Snacks" Harrison is statistically the best run-stopping defensive tackle in the NFL, which is why the Lions extended him this offseason. He's worth every penny. But amidst the media finger pointing after the disappointing tie last week, he took the blame on Twitter, saying "I got dominated today" and the collapse was "100% on me." 
Harrison is the leader of a defensive line that has only gotten better since adding Trey Flowers and Mike Daniels via free agency along with the added development of A'Shawn Robinson, Romeo Okwara, and others.
Denying Ekeler any room to run should and will be a huge point of emphasis for Patricia's Lions. Once again, with Rivers' offensive weapons dwindling, minimize any rushing attack and force Rivers to make his lesser talented assets beat you.
GET KERRYON GOING
Lions running back Kerryon Johnson had only 49 yards on the ground in week one. Not terrible by any means but certainly not near the capacity he's capable of. The offensive line had a rough game, and I'll touch on that next, but the guys up front need to open up the field for Johnson to get going.
Winning the rushing battle means two things: controlling time of possession and scoring points. It's simple, if the Lions have Johnson gashing the Chargers, it's going to set up some fantastic third down run-pass-options for Matthew Stafford to absolutely thrive.
And the Lions are set up to do just that. This Chargers defense allowed Colts running back Marlon Mack to go off for 174 yards and a touchdown in week 1. If Johnson's able to break 100 yards and find the end zone once or twice, it should bode well for the home team.
PROTECT, PROTECT, PROTECT
Matthew Stafford was the most pressured quarterback in week one action, and he still managed to put together the best single game he's had since 2017, totaling 407 yards and three passing touchdowns.
Tackle Taylor Decker had arguably his worst game as a professional. He allowed seven pressures for a pair of sacks and was flagged for four penalties. That's not good enough, to say the least.
With the Lions most likely committing to the run against a bad Chargers rushing defense, it's going to be ultra important to block for Johnson and C.J. Anderson. And when the Lions are ready to take their shot, Stafford needs time to throw. There's no doubt that wide receivers Kenny Golladay and Marvin Jones can get down the field and get open. So can rookie T.J. Hockenson, who finished week one with 131 receiving yards, the most by any rookie tight end in his debut. 
With Chargers' Pro Bowl safety Derwin James sidelined with a foot injury, Stafford has an even better opportunity to seize the advantage in the passing game. Give him time to execute, and he'll get his boys the ball. There's no question.
NO COACHING MISTAKES
Look, I don't want to get too far into this, but it does matter. Late in the fourth quarter against Arizona, with the play clock winding down, Stafford got the snap off and completed a wheel route pass to J.D. McKissic, who had plenty of room to run. It looked like he was going to score the touchdown and seal the win.
But instead, offensive coordinator Darrell Bevell signaled to Matt Patricia for a timeout simultaneously with the snap, and the Lions were awarded one as the referees waved off McKissic's big play. Stafford was livid and seen mouthing the words "trust me" to what appeared to be his coaching staff on the sideline.
The Lions cannot afford these blunders. A winning play turned into a defensive stand for the Cardinals, and then the tie happened. Whatever. It's behind us, it happened in week one, but the Chargers are an astronomically better football team than the Cardinals on paper. Phillip Rivers won't let the Lions off the hook with a win or a tie, should they have another miscommunication in crunch time.
All in all, the avenue to a Lions victory on Sunday is right there for the taking. The 1-0 Chargers are three point favorites on the road. For Detroit, a 1-0-1 record has a funny ring to it, and quite frankly, the Lions need it. We'll see how things unfold come Sunday.